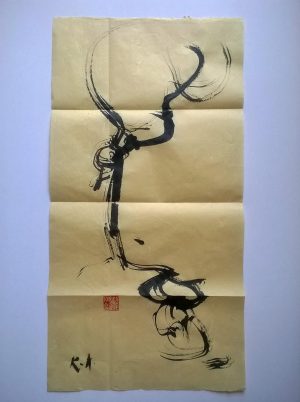 It started with my first mentor and grandfather Alfred Krupa Sr.MFA (1915-1989), and later I was (in 1998/99) the postgraduate research student (The Monbukagakusho Scholarship (文部科学省奨学金 Monbukagakushō Shōgakukin) at the Tokyo Gakugei University (東京学芸大学) or Gakudai (学大). First painter of Croatia awarded with the scholarship from the Japanese Government). Won the »Councillor Special Prize« at the 3rd International Exhibition of the Chinese Calligraphy and Ink Painting, Anshan - China (2013).

I work mostly in Hakubyou/Hakuga (but no exclusively) in combination with the European approaches and techniques.
My artworks can be bought directly at me, or at the https://www.artfinder.com or at the http://www.abstractart.gallery
From time to time I offer specialized workshops.
Send Message to listing owner
Please
log in
to be able to send messages to the listing owner.