Darlene Kaplan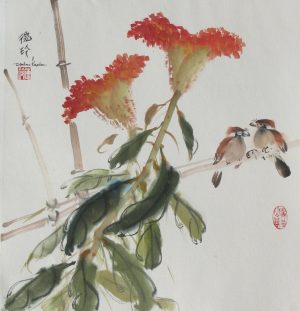 I made the switch from oils to oriental brush painting style when I was taking martial arts. My teacher was Chinese and he advised me to try this style of art so I did. Fell in love with it and this is my only style of art that I paint now. I was able to find a great Master teacher Mr. Henry Wo yue-kee that lived in my area.
I paint in the Lingnan style and find the loose style of brush strokes very challenging. I must say, I love the challenge  can you share any tips?  Work hard, paint everyday, and relax when you paint.  Enjoy the journey.
My work can be purchased from my Soft Brush Studio or from my web site at www.darlenekaplan.com
I teach 3 days a week from my Soft Brush Studio in Alexandria, VA and teach a 6 Day Workshop annually also from Soft Brush Studio.
Send Message to listing owner
Please
log in
to be able to send messages to the listing owner.