Heather MacDonald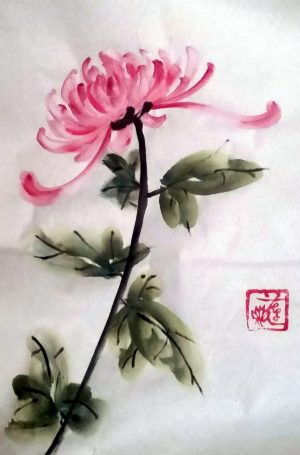 I developed an interest and fascination with oriental arts and philosophies in my teens. Eventually I began studying calligraphy with a Japanese master calligrapher/painter, Sensei Tomoko Kodama.  Mrs. Kodama mentored me to begin teaching and I am eternally grateful to her.  I have had the good fortune to study briefly with another well-known American master, Sensei Kaz Tanahashi, as well as a wonderful Chinese master painter here in Ottawa.  From learning traditional calligraphy and methods I am also now adding more contemporary works. I've just set up a website, which I am still developing as time goes on. Currently I teach at an art school as well as in my community and I am always looking to make connections with other artists in this genre.  Occasionally, I take commissions and I'm developing works for sale.  In the meantime, I'm still continuing my study of formal calligraphy through a long-distance correspondence with a Japanese-American artist, Sensei Hiroyuki Oda, in an effort to achieve a formal ranking from Japan.  I have a day job, too.
I need another lifetime to continue …..
Send Message to listing owner
Please
log in
to be able to send messages to the listing owner.