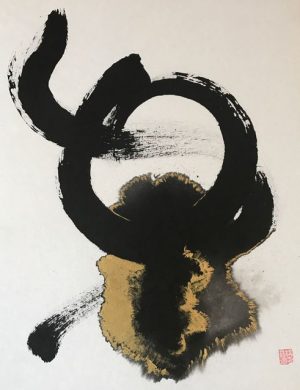 During my artistic development, I experimented various mediums such as the pastel, the charcoal, the India ink and the acrylic. Since I began to practice the art of Japanese calligraphy in 2010, I was largely influenced in my plastic style. This oriental art brought in my life not only new techniques, but also philosophical and spiritual concepts which became integrated into my everyday life.
My personal and spiritual approach is the main subject of my paints. I try to express the influence of the Zen on the elements of the Nature. I exteriorize this influence in forms and  colors by using the void as essential catalyst. From the Asian point of view the void is as the space. It is everywhere, but it is not seen. He is simple and strangely familiar. The void does not exist as things, but it never stops being.
Techniques:  Shodo (japansese calligraphie), Suiboka (Chinese style)
Art for Sale: I sell Art work and people can use my web site to place an order.
Teaching : On demand
Send Message to listing owner
Please
log in
to be able to send messages to the listing owner.