廖勤 Liao Qin, 中央美术学院中国画学院教师 Professor at China Central Academy of Fine Arts, School of Traditional Chinese Painting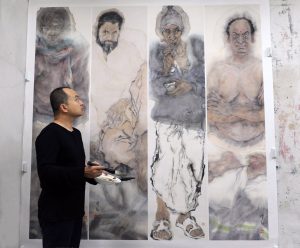 Biography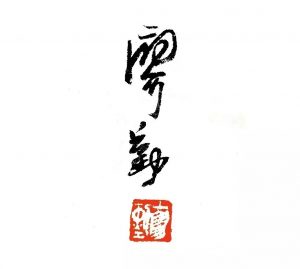 1981年生于湖南
2001年毕业于中央美术学院附中;
2005年毕业于中央美术学院中国画系水墨人物专业本科,获文学学士学位;
2010年毕业于中央美术学院中国画学院人物造型专业研究生,获文学硕士学位;同年留校任教于中央美术学院中国画学院至今,中国美术家协会会员。
中国画作品参展"第五、六届中国北京国际美术双年展"、"第四、五届全国青年美展"、"第十二届全国美展"、"第四届全国中国画大展","首届中国美术馆收藏青年美术家作品展"、"纪念中国人民抗战暨世界反法西斯战争胜利70周年全国美展"、"纪念中国工农红军长征胜利80周年美展"、"中华民族大团结全国美展"、"亚洲国际艺术节"等;多幅作品被中国美术馆、中央美院美术馆、加拿大、日本、韩国等海内外艺术机构所收藏。
Born in Hunan in 1981
In 2001 graduated from Central Academy of Fine Arts middle school;
In 2005 graduated from Central Academy of Fine Arts, Bachelor of Arts on Chinese figure painting;
In 2010 graduated from Central Academy of Fine Arts, Masters of Arts on  Chinese figure painting.
From 2010 onwards, professor at Central Academy of Fine Arts.
Member of China Artists Association.
He has participated in various art exhibitions which include the 5th and 6th Beijing International Art Biennale, the 4th and 5th National Young Artist Exhibition, the 12th National Art Exhibition, the 4th National Chinese Painting Exhibition, the 1st NAMOC Art Exhibition, National Art Exhibition of China Commemorates the 70th Annv. of the Victory of War of Resistance Against Japanese Aggression, Chinese National Art Exhibition of National Solidarity, Asia International Art Fair, etc. A few of his art works have been collected by NAMOC, Gallery of Central Academy of Fine Arts, and various galleries from Canada, Japan, South Korea, etc.
---
India
我小时候,从父母喜欢的印度电影、书籍中,知道了这个地方,对它充满了好奇与想象。有一年过完春节,我告别家人,踏上它的土地,路遇印度⋯⋯
在印度门下,遇见的一身单衣的低吟老者,在风中浅唱低吟,漫步而来,眼睛不知看向何处。
我第一眼遇见不是诗人的他,就给了我一种诗意。更因他一袭玫红色棉袍加身,我愿意喊他:玫色诗人。
我几乎没有主动坐过人力车。我在瓦腊纳西画着水淋淋的墨色,他结实的脸与壮硕的手脚,都湮没在湿湿的、淡淡的等待中。
这几幅娑婆行者,是在恒河边修行的印度教徒派。面对神的世界,我们不说。
我们有过去、将来、现在;他们也有;正路遇的所有人,在岁月长河中,都是一样,我们尊重生命,互相爱。
When I was young, I got to know India from movies and books which my parents liked and became full of  curiosity and imagination about it, until one year in springtime, I said goodbye to my family and put my feet on Indian soil for the first time.
We have past, future, and presence, so do they. Everyone we meet in this lifelong river are the same. We respect life, we love each other.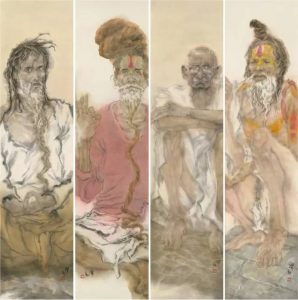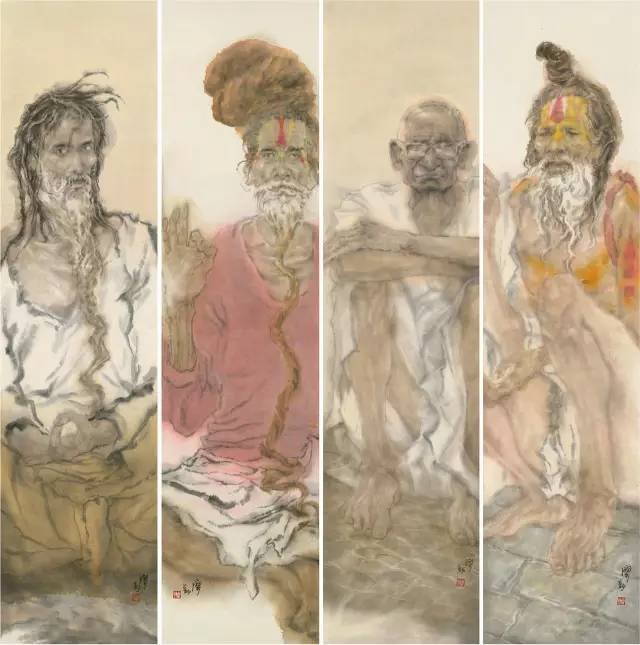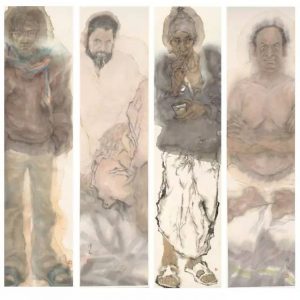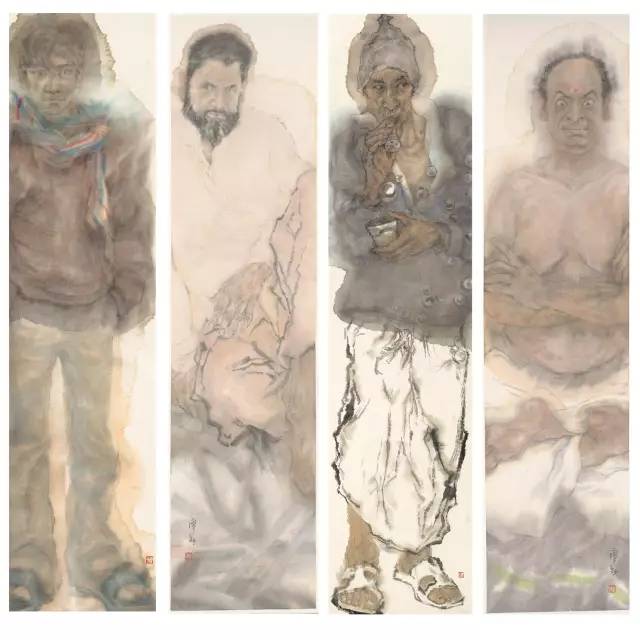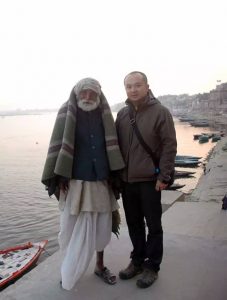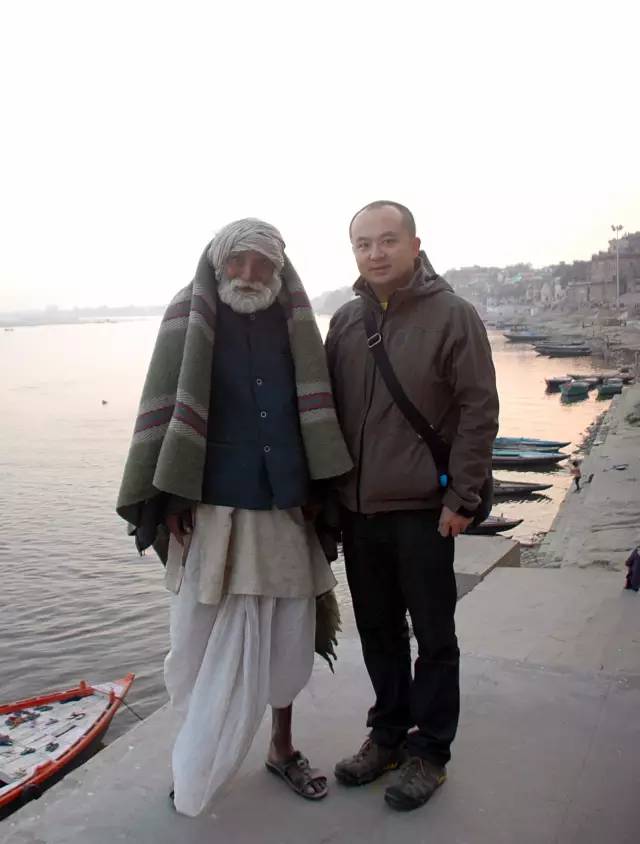 ---
Coal Mining
湖南过冬,以前用火盆烧炭取暖,我来北京学习工作,知道了北方的暖气,才想画画供暖的人,带来光明人。
我从河北怀来屯煤的小煤场画卸煤人,一直深入到山西、内蒙千米多深的矿井下,画挖煤人。白天,我们攀坐缆吊的猴机下到矿井底平面,再蜷缩小火车到作业面,只身下达狭窄的作业点,一样装束的我们劳作后,大嚼铁饭盒里的饭菜。夜晚,我们住在大煤场透风的砖房里,我睡一会就被冻醒一阵,矿工们取暖烧的是燃点不高的煤渣块,怎能不冷。
常常想起煤场里的黑尘弥漫,从头戴的矿灯风帽到脚上的鞋子,我的眉间心头浸蕴在这黑黑的、暖暖的炭沫中,不愿散去。
In winter, people in Hunan used to burn charcoal for heating. After I came to study in Beijing, I first time realized that in northern China, there is city heating. Then, I came up with the idea of painting people who work for city heating. They are also the ones who brought us brightness.
I went to HuaiLai in Hebei province to paint coal workers from a small coalmine. Then I continued my trip to paint coal diggers deep down in the coal wells in ShanXi and Inner Mongolia. These wells are as deep as thousands meters underground. During the day, a crane lowered us to the bottom of the mine shaft on a monkey winch, and then we took small trains to the work area. We crawled to the narrow working spots. I was living the same way as these coal diggers. We dressed in the same clothes, and tucked in appreciatively to the same food in our mess tins. At night, we slept in a drafty brick room in the coal mine. Every time I fell asleep I was woken again by the cold. How couldn't it be cold? The miners are using waste coal cinders for heating which don't burn well.
I often remember the black dust spread through the coal mine. From the helmet with the miner's lamp to the miner's boots on my feet. I get lost in thought of this dark black and warm coal dust.
---
Fighting 《拼了—中国军民抗战纪》 300X500cm 2015年
National Art Exhibition of China Commemorates the 70th Annv. of the Victory of War of Resistance Against Japanese Aggression, collected by NAMOC.
铸魂鉴史 珍爱和平-纪念中国人民抗日战争暨世界反法西斯战争胜利70周年全国美展
中国美术馆收藏
---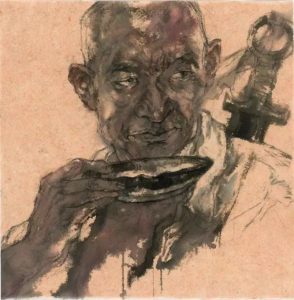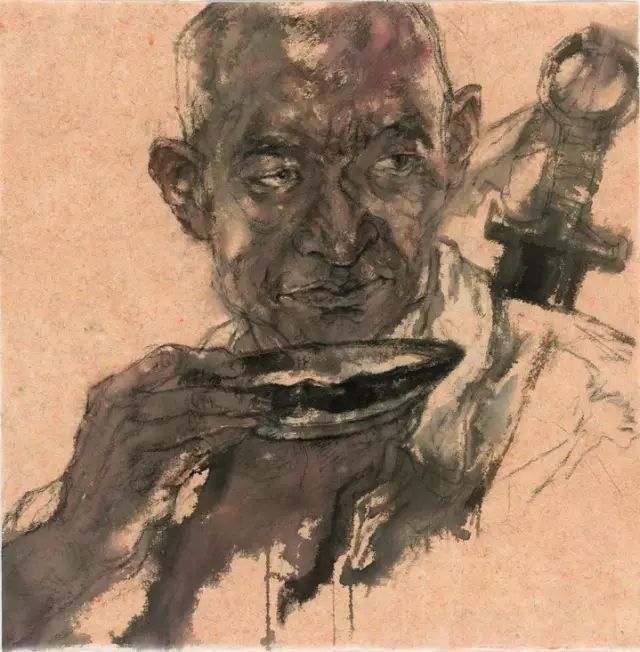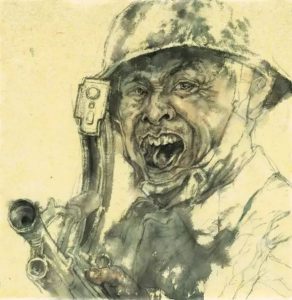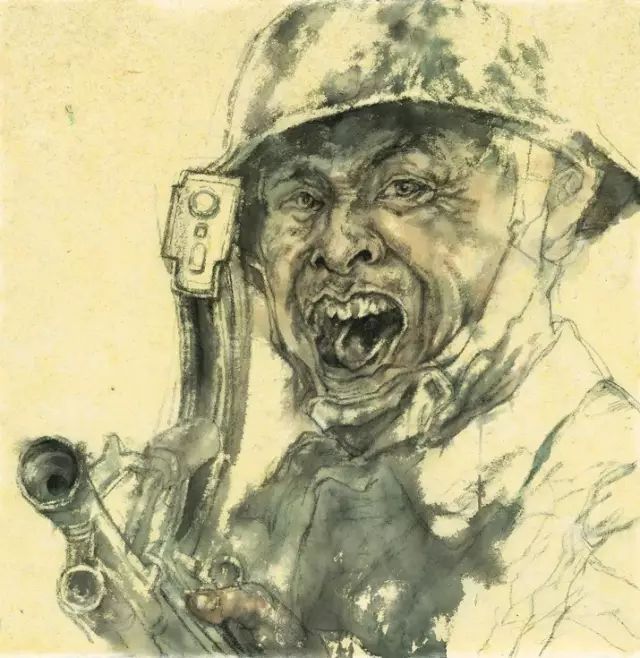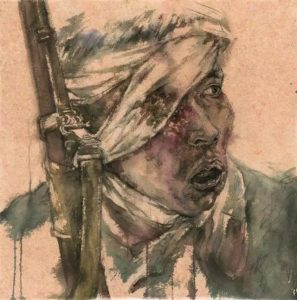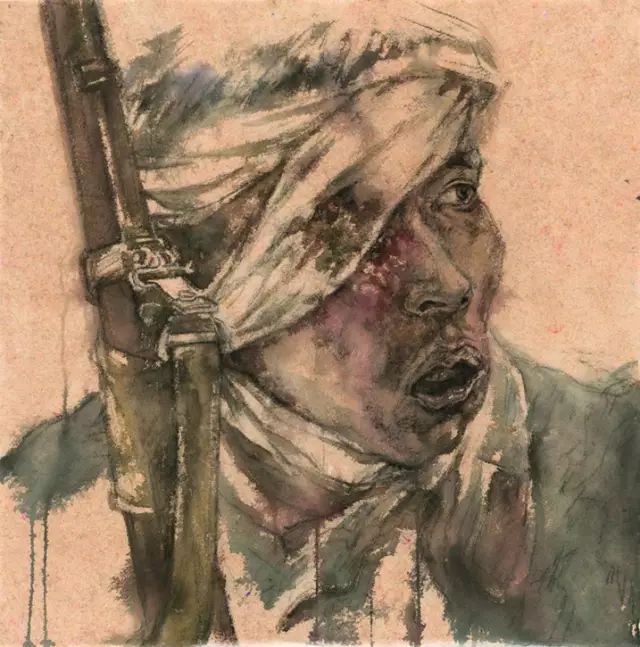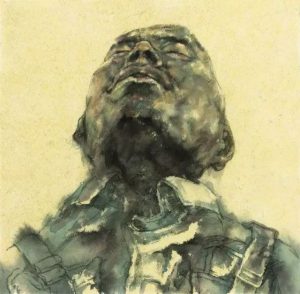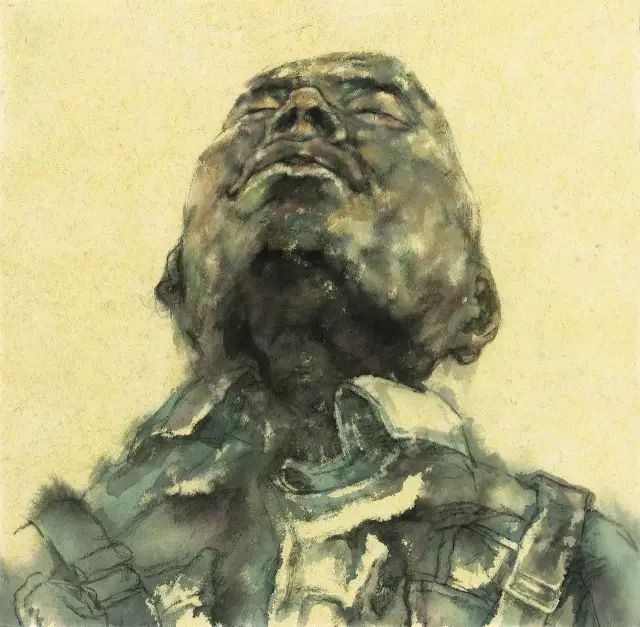 ---
Travels
离开学院,离开都市,每每当我和不同地域的大多数人在一起,就着手边的水和墨,是我吟唱的方式,我感到存在与踏实,边行边感受,体会过程,享受乐趣。画者以画应证,大家看到就懂了,寓自我理想于画中,观者自然明白。
长居京都,常忆故里,也难忘曾到过的地方,锦绣中华、南北湖湘、古国埃及、灿烂印度、原始北美、诗意欧洲……任何一个地方都有原住民的出走,也有新移民的进驻。就象我们徜徉在湘西凤凰无愁河畔,听沈从文先生说:照我思索,能认识我;照我思索,能理解人。如此延绵的乡愁,如此坦荡的汉子,如此静好的韶光,如此迷人的异乡,我,终知道,这是自己情感的触碰末梢,画此,笔未动心先醉了。
Leaving colleagues, leaving the city, whenever I stay with people in different places, I would use water and ink to paint, as my way of self-expression, I feel reality and peace. As I travel I gain experience, and the process of experience is a pleasure in itself. Painters use painting to express themselves, everyone can understand just by looking. What is in my mind is in my painting, the viewer can understand naturally.
I have long been living in Beijing and have also long been thinking about my hometown. I dream often about the places where I once visited, beautiful China, Hunan and Hubei, ancient Egypt, historical India, pre-Columbian north America, poetic Europe … Every place has indigenous people who have left and new immigrants who have arrived. This reminds me of words from 沈从文 Chen Congwen: follow what I think, you get to know me; think the way I think, you get to understand people. Such nostalgia, such broad mind, such peaceful time, such charming new lands, I, finally understood, this is the subtle nerves of my emotions. Painting this, the brush is intoxicated even before I start painting…
---
特别鸣谢著名画家廖勤老师
Special thanks to distinguished artist and professor Liao Qin
References:  
http://mp.weixin.qq.com/s/6MKoKSuVfvcPG0fILwjZ6A
https://mp.weixin.qq.com/s?__biz=MzAxNzU3MzkzOQ==&mid=401012778&idx=1&sn=ea810d570da928fb1d9501c35420841f&scene=38#wechat_redirect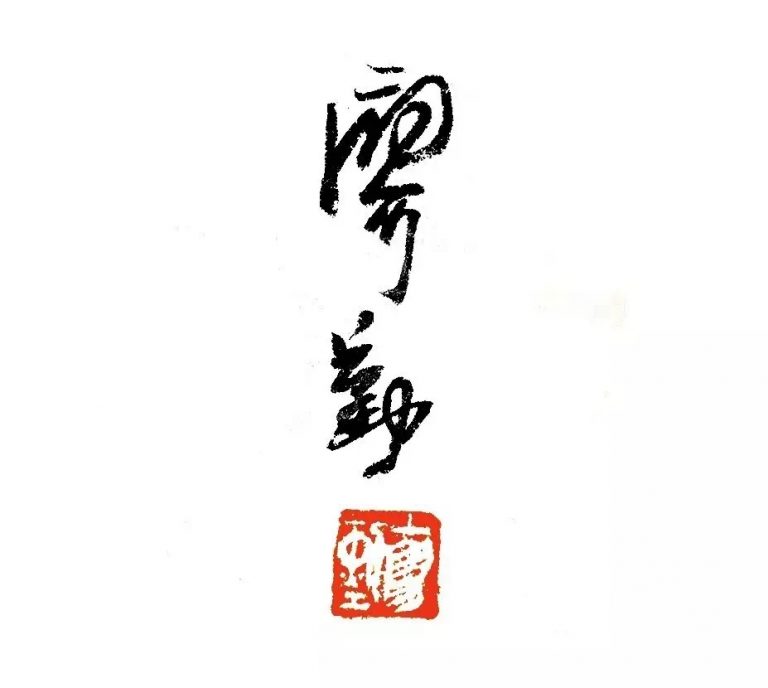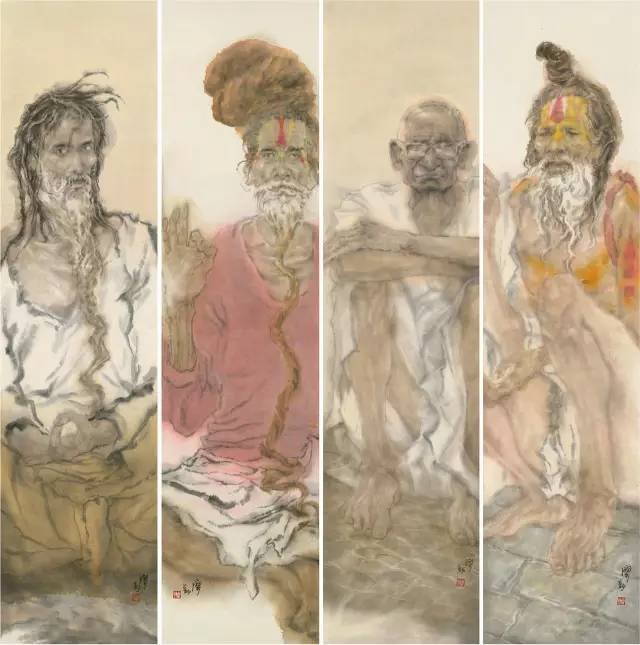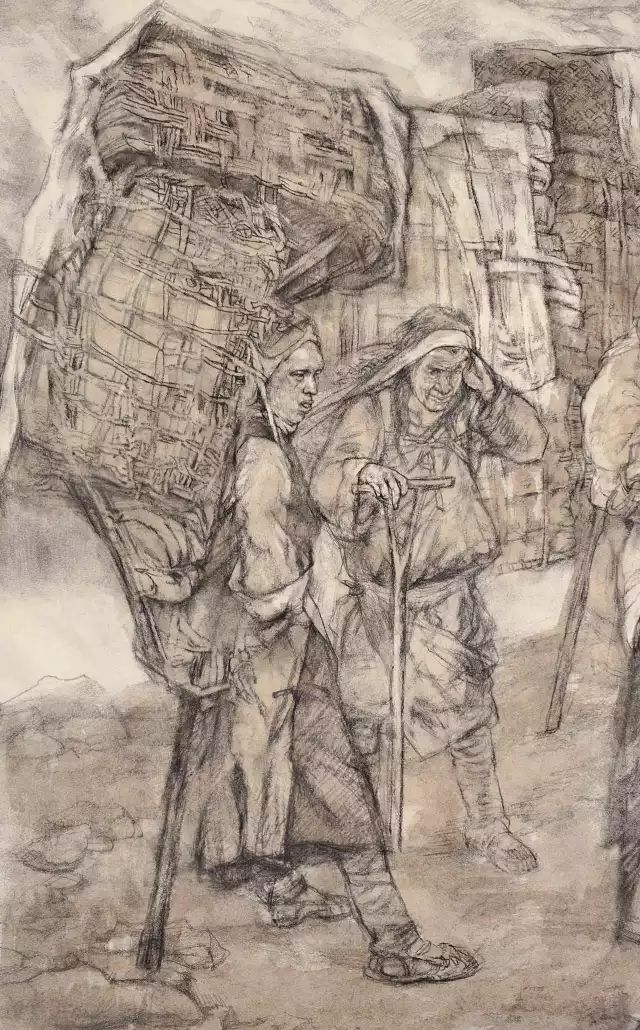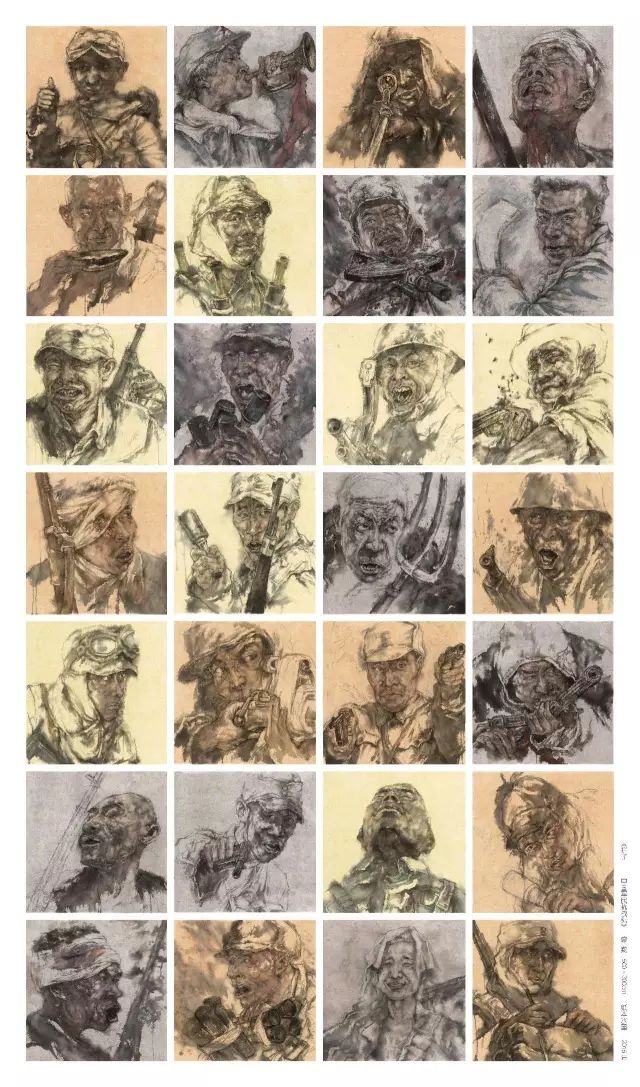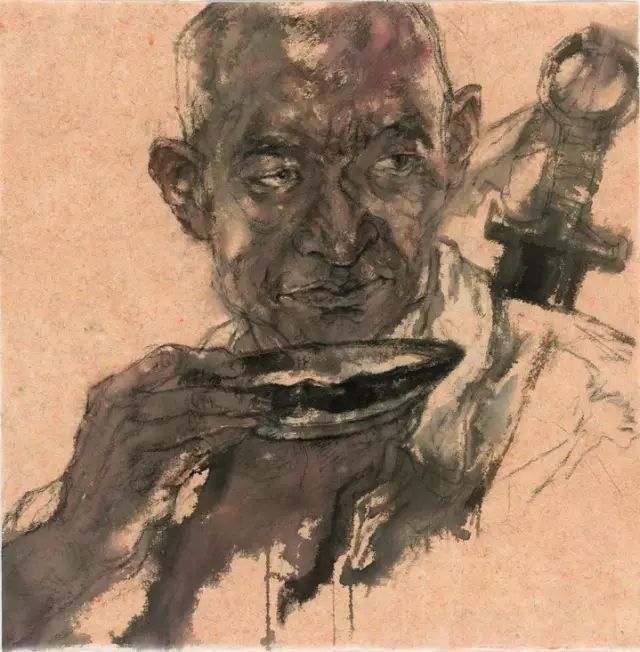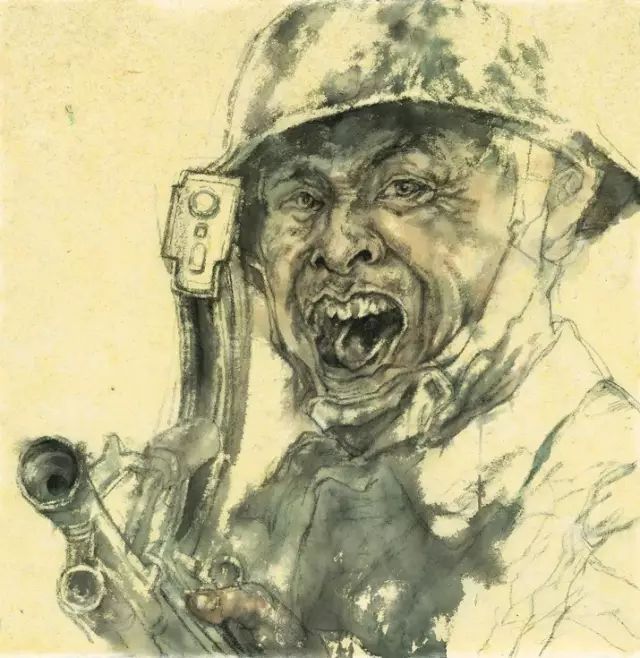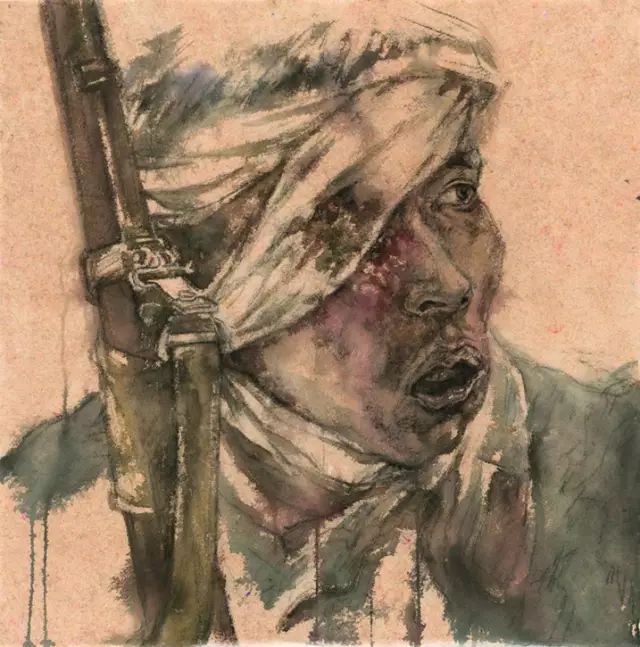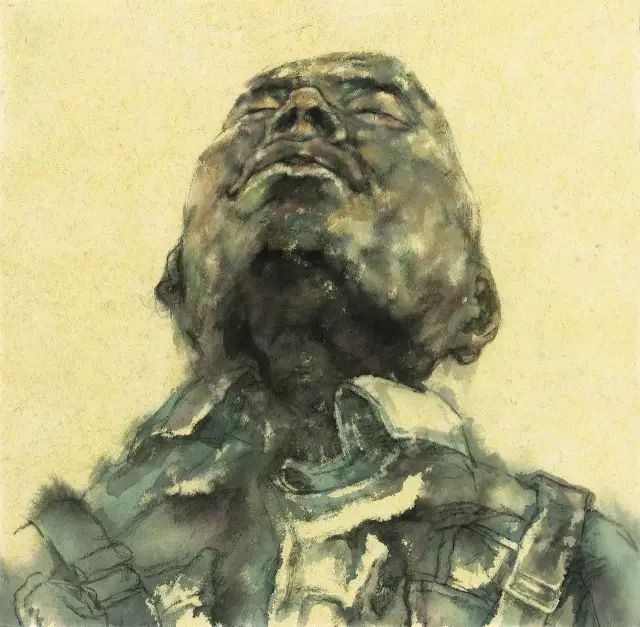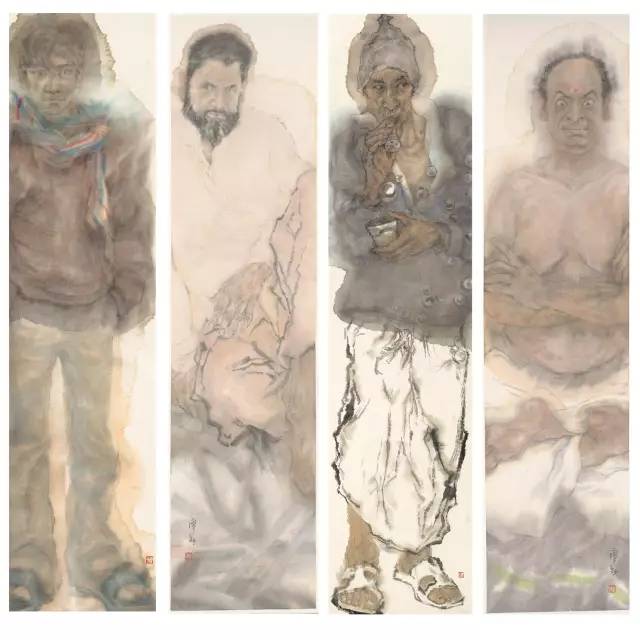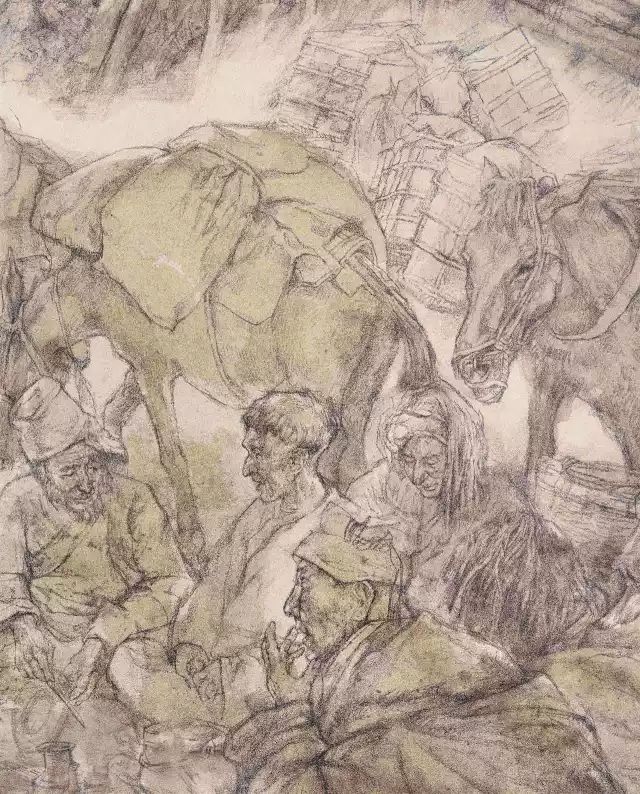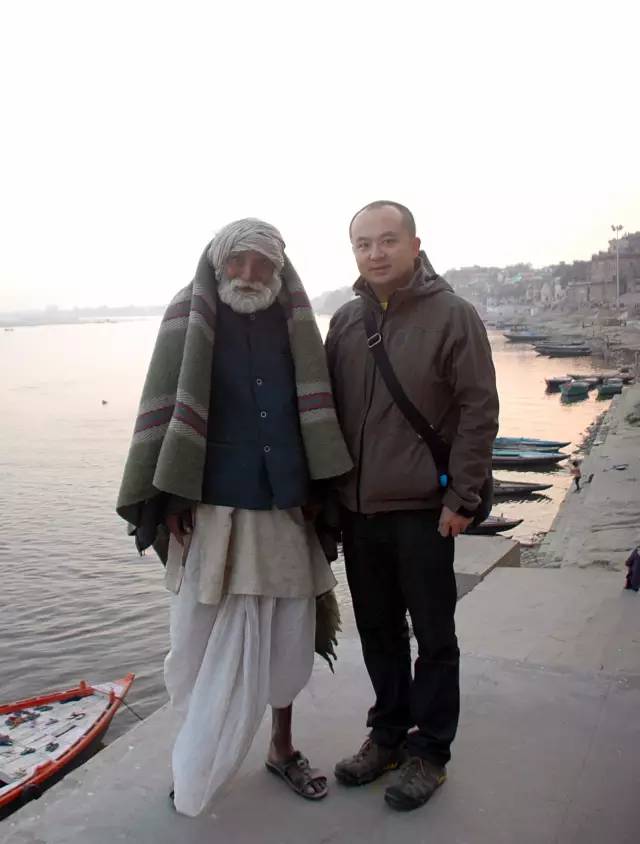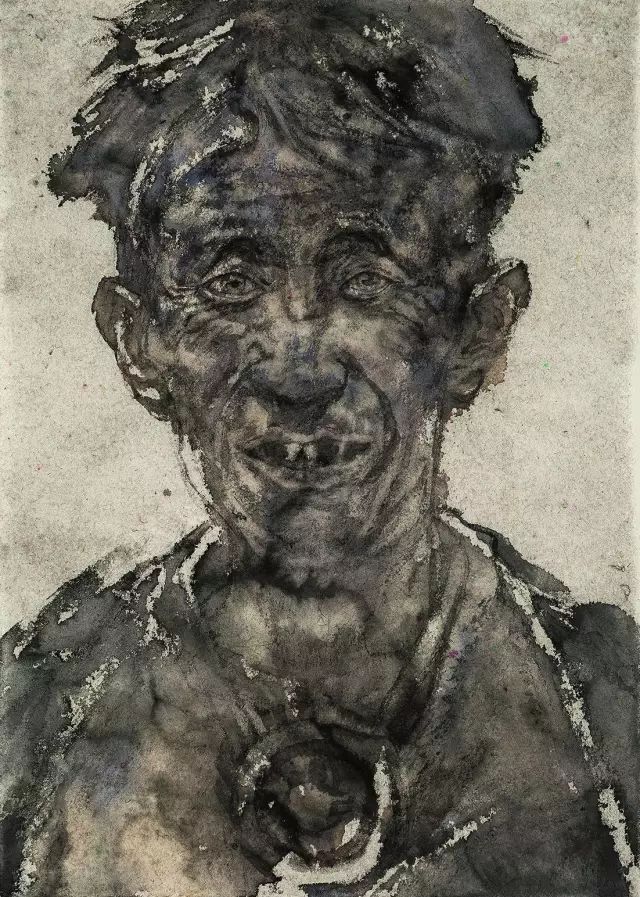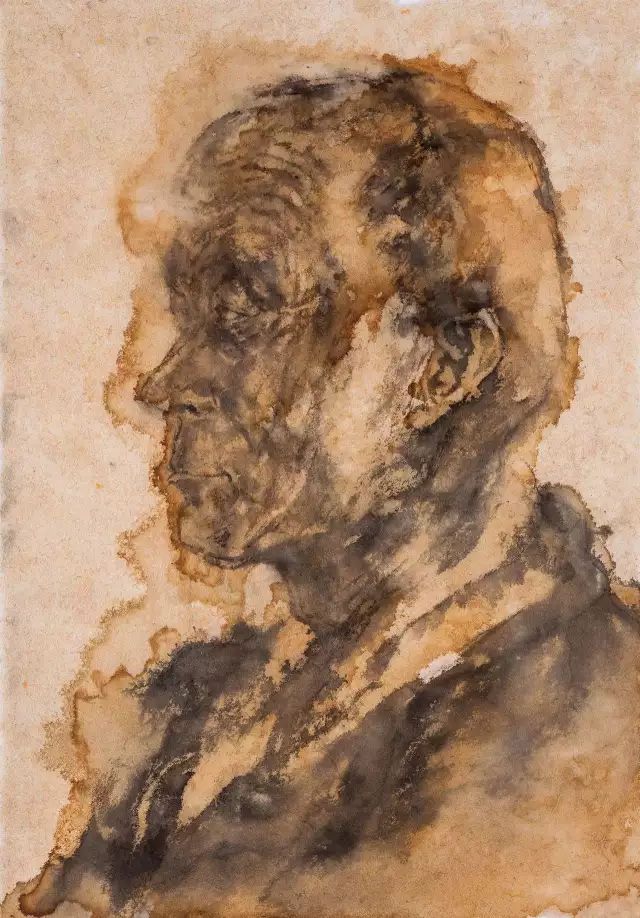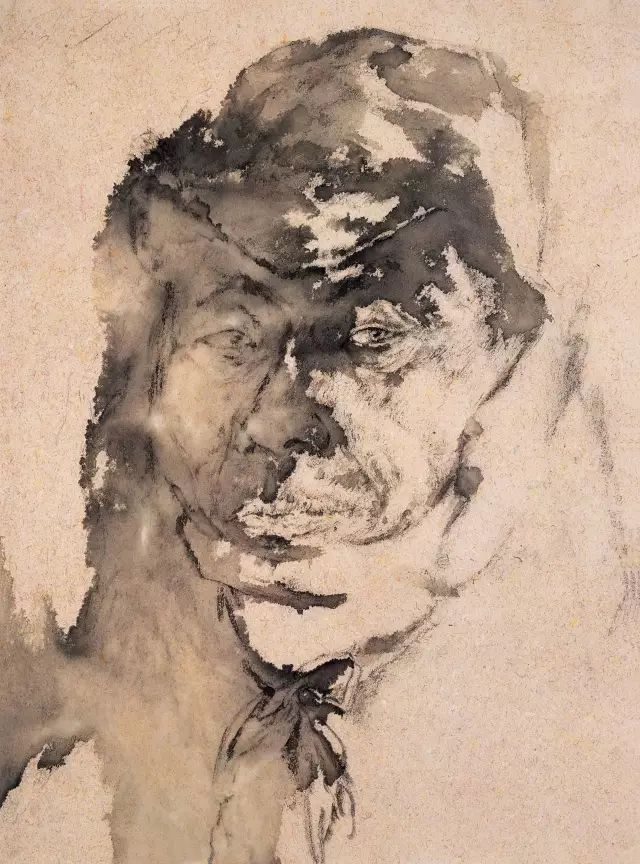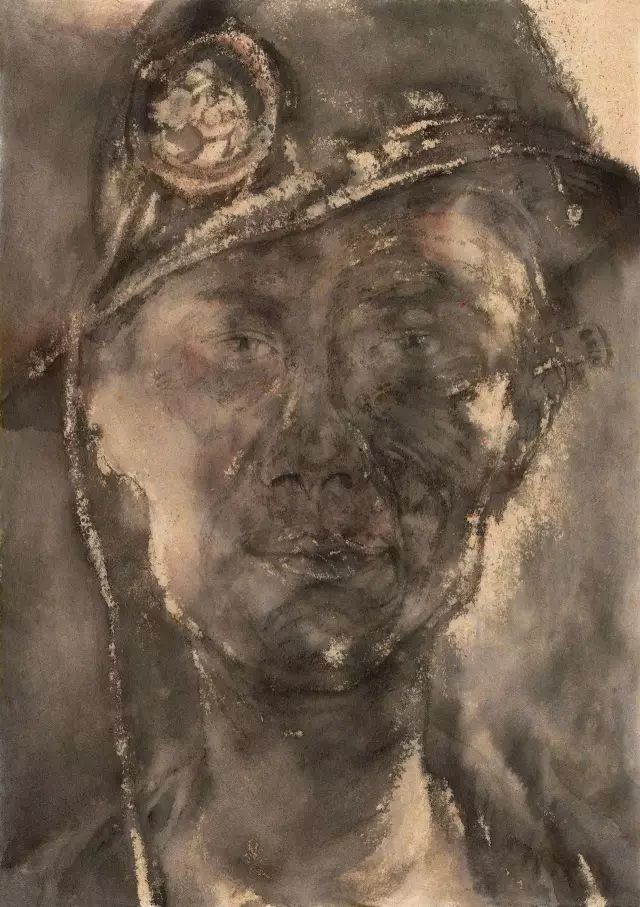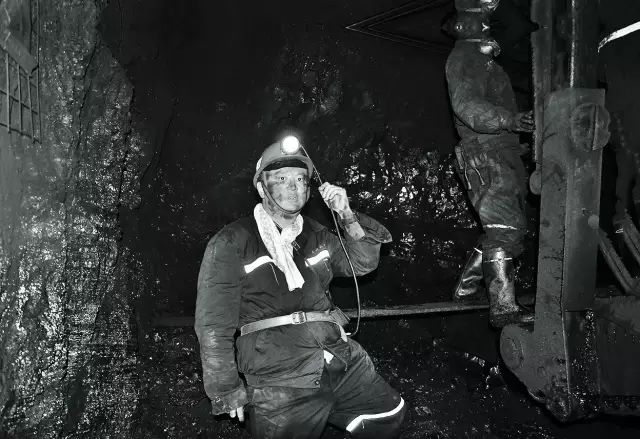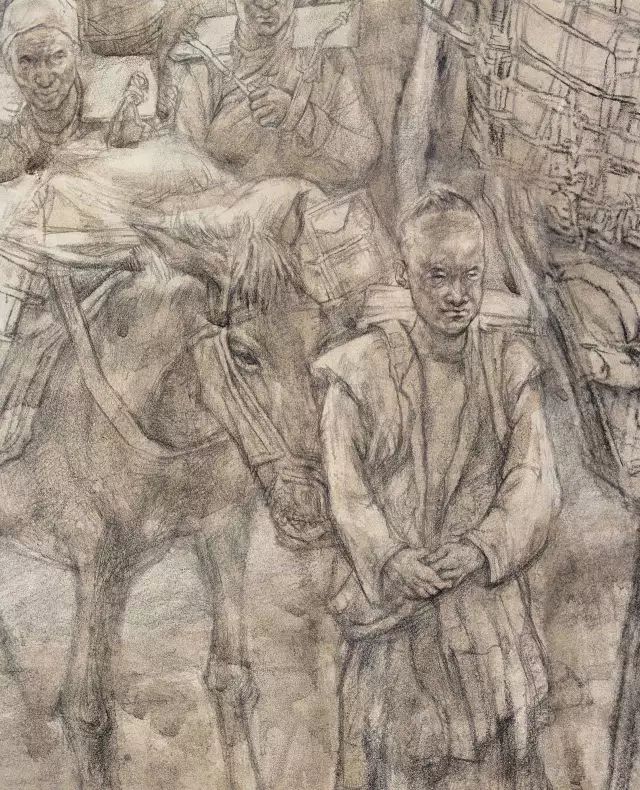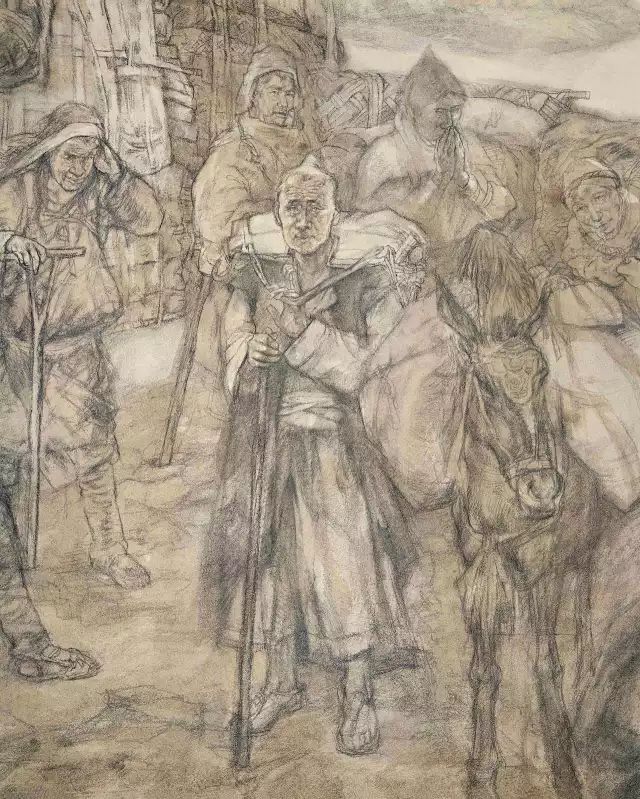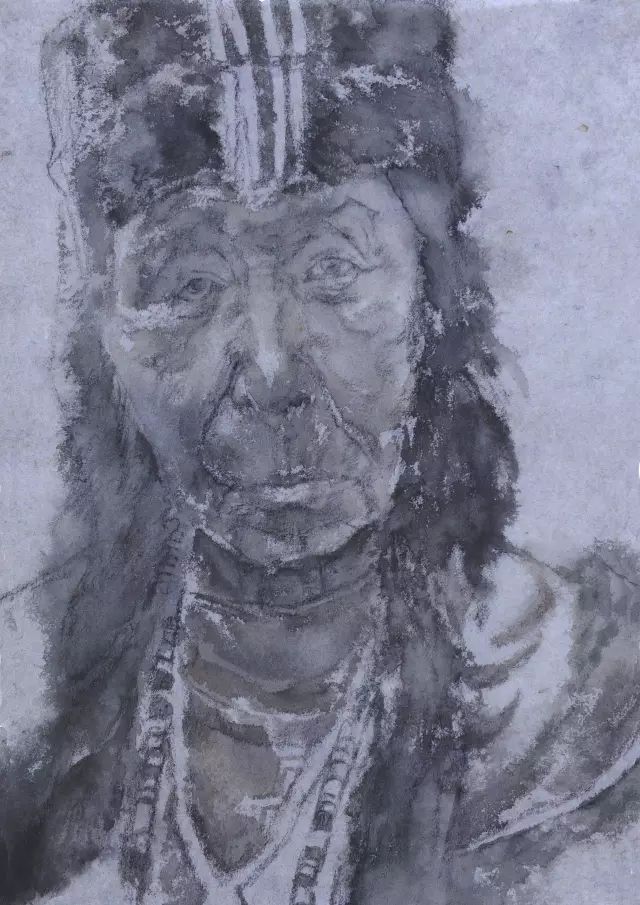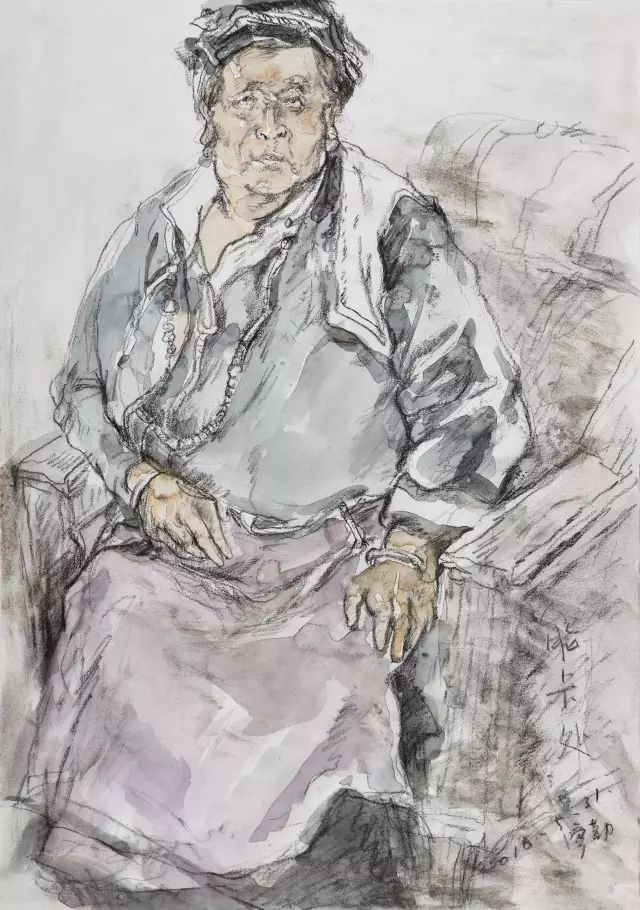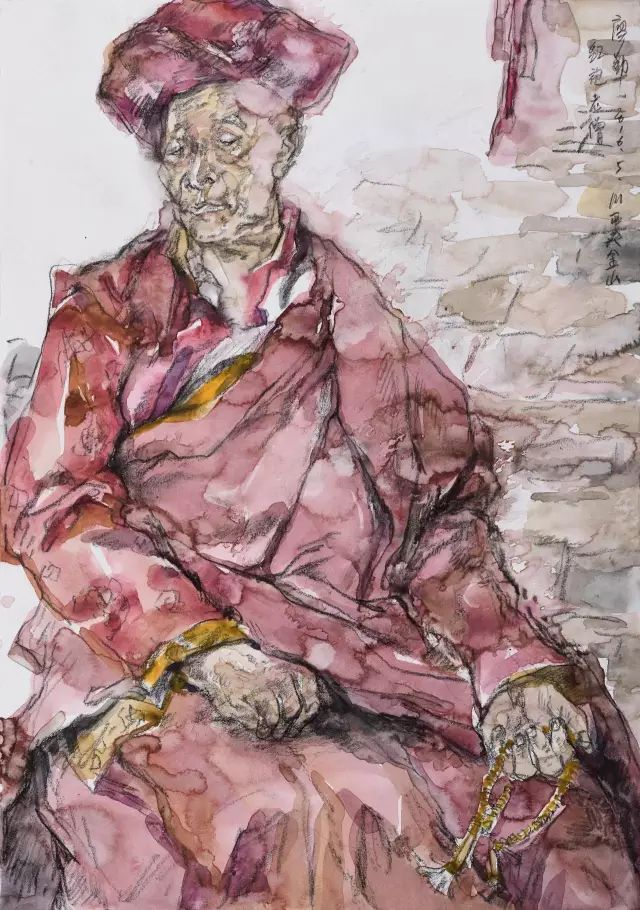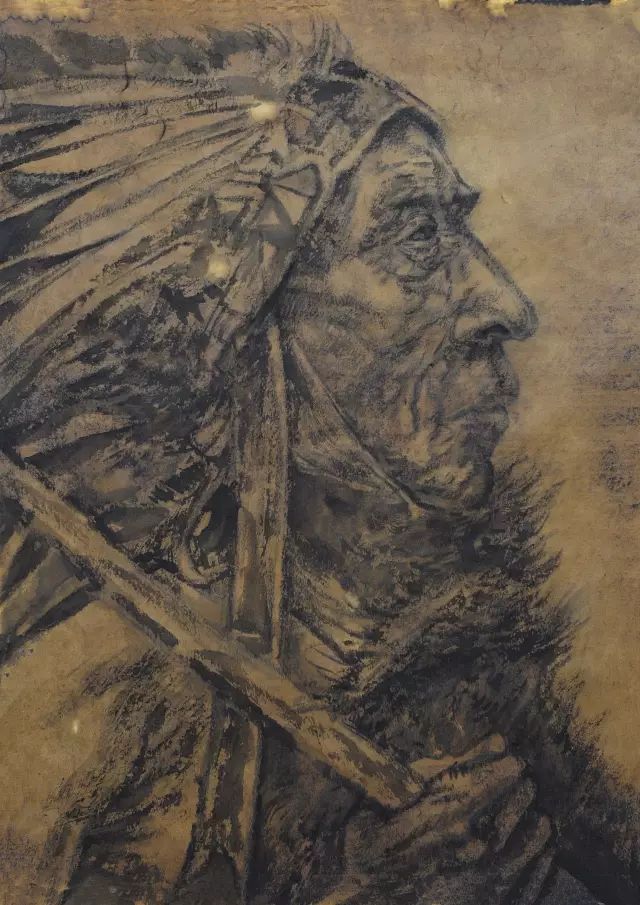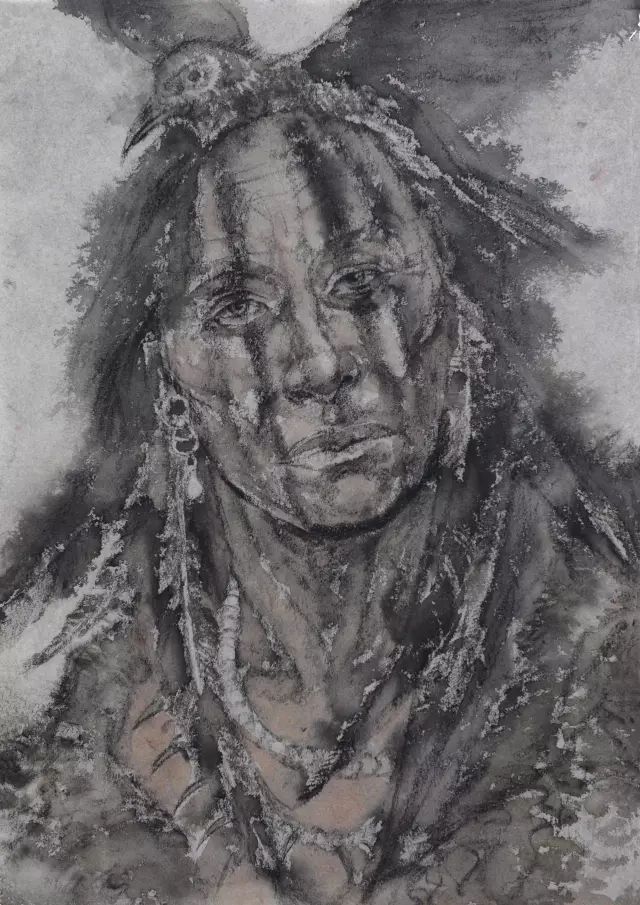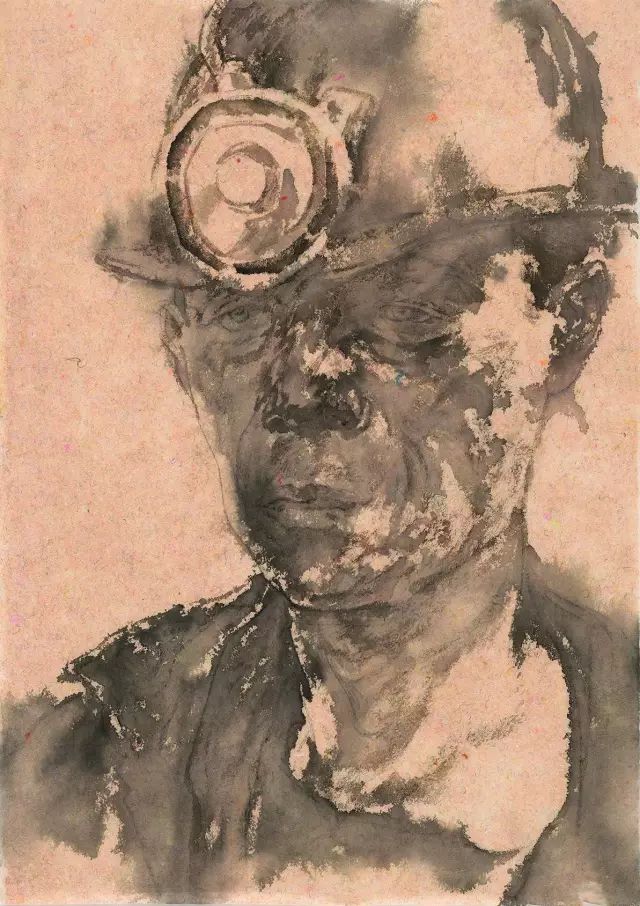 Send Message to listing owner
Please
log in
to be able to send messages to the listing owner.