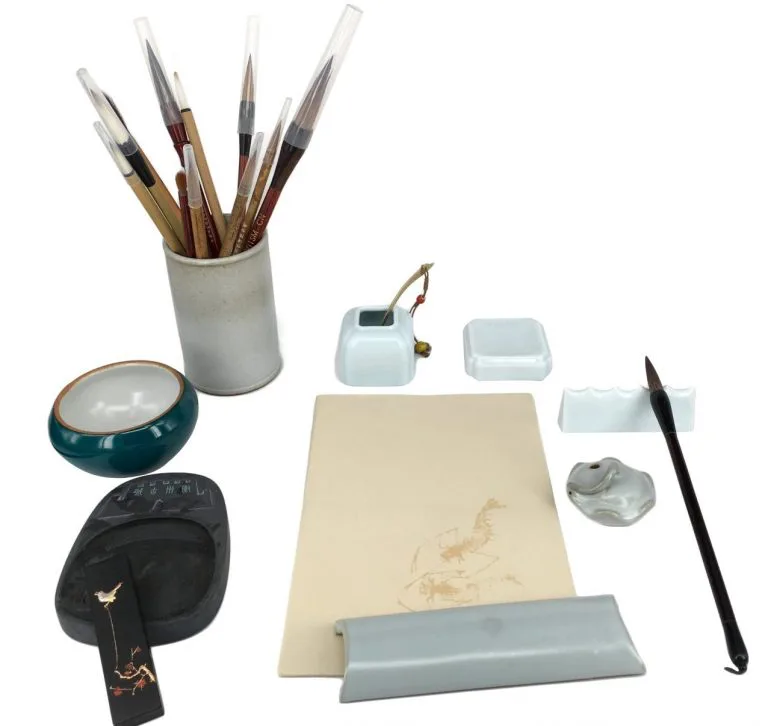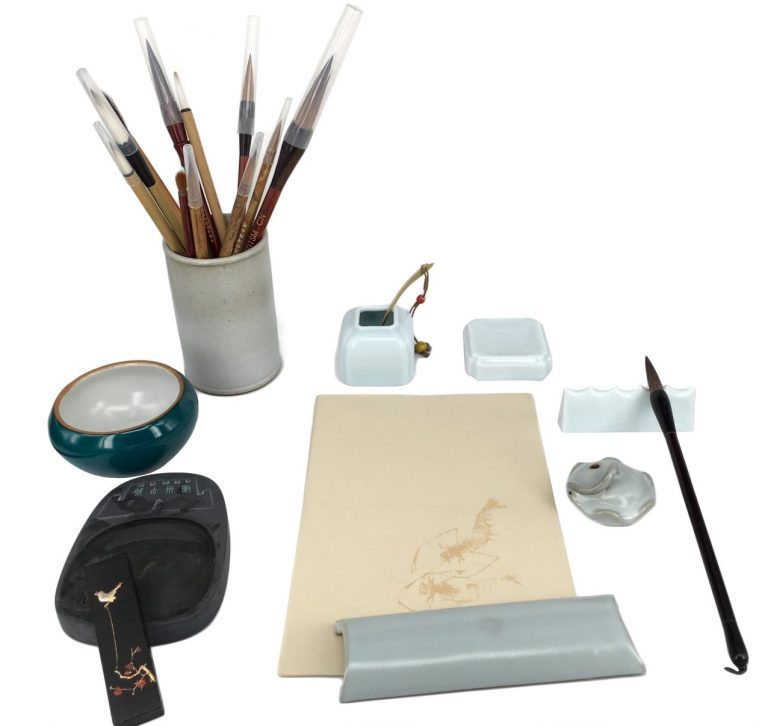 Inkston.com is a leading supplier of high quality traditional oriental art materials and information from China. As well as materials we provide informative articles and an active artists community site, with something of interest for everyone.
Art Materials
Inkston provides best traditional Chinese handmade art materials from top historical workshops most previously not available on the internet, such as Old Hu Kai Wen 老胡开文 inksticks, Jiang Si Xu Tang 姜思序堂 colours, as well as the premium Red Star 红星 papers and brushes and top and award winning Seal artists.
Additionally Inkston has partnered with traditional workshops and craftspeople in rural china to bring you unique products under the Inkston brand, a great value alternative to the famous and premium brands. These range from Xuan papers from traditional workshops in the Xuan paper villages, traditional hand-made brushes, hand-carved Sheyan inkstones from Anhui, and hand-made ceramic accessories from young ceramic artists and designers in JingDeZhen.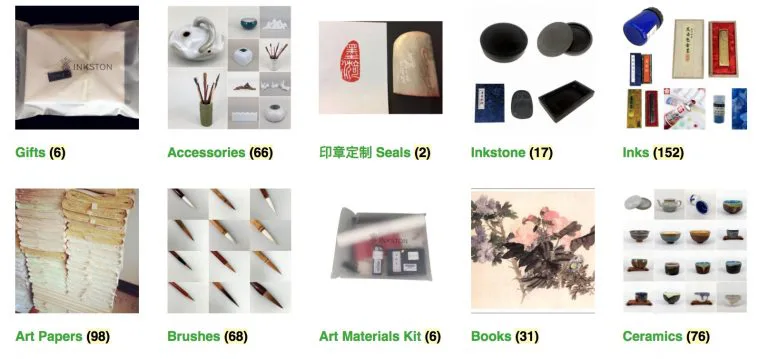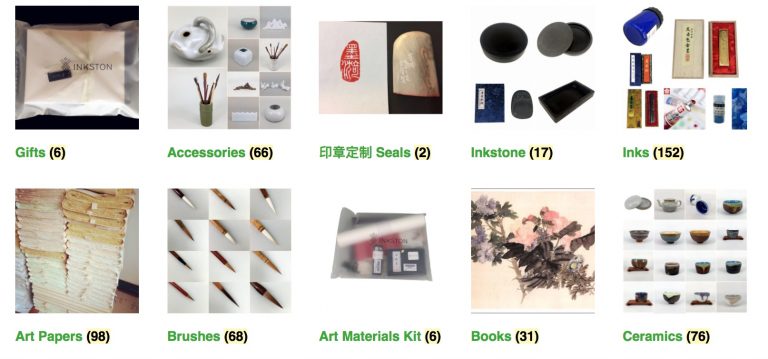 Information and Galleries
Browse the stories section for Art galleries, information guides, articles and stories.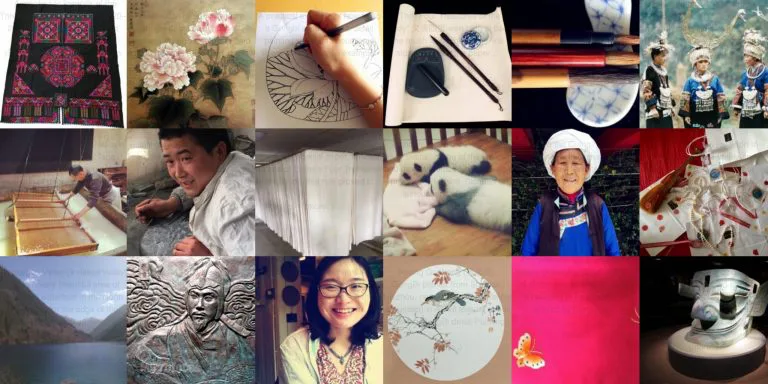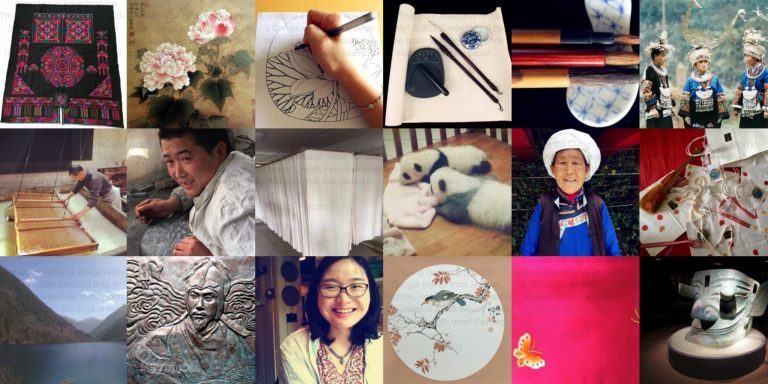 Community
On the community site you can:
Create a free artist/studio directory listing page to promote your own work. Each page includes a secure spam-protected contact form and an image gallery: have a look at what other artists have uploaded
Join in the forums: feel free to ask any art-related question or add your comments, there is a wide audience of artists and art-lovers who can answer most questions and lots of useful advice.  Participation is also now linked to our rewards scheme, so there are now gifts and prizes just for asking and answering questions.
We also have an active Facebook group for all lovers of Sumie / Chinese painting.
Our customers often ask where they can find teachers and artists locally in their own country, so we are very happy to help promote your work as part of our service.
Philosophy and Background
inkston.com was founded by Luo Yan in 2016 to help preserve the best traditional craftsmanship from China and make it available to the world.  Inkston aims to be the best online resource for oriental art information and handmade art materials at fair prices direct from rural workshops in China.
Traditional craftsmanship continues in a precarious state of survival:
in the last five years, over 70-80% of Xuan Paper workshops have closed down due to the fierce competition from modern paper.  Xuan Paper is eco-friendly, sustainable, and recyclable and due to the unique materials and production methods it has characteristics that cannot be replicated by modern industry.
sadly, the silversmiths we selected from the Qiang villages have already closed their workshops.  Unfortunately the labour-intensive hand-carving can't compete with modern mould-produced products, and there were no young apprentices taking on such labour intensive and poorly paid work.
At the same time the quality of information available outside china is extremely limited:
the market is flooded with cheap mass-produced and sometimes fake products,
there is almost no information available in other languages, and even the English language resources normally only give a light overview of the subject.
We had a number of other problems to solve too:  traditional chinese workshops also don't produce product photographs or packaging or product information which is acceptable to Western standards or readily survivable for international shipping.
By improving the information and range and quality of products available, we are making our contribution to the growing interest in Oriental culture.
As the interest and the market grows, it will become easier for art lovers to find materials and teachers and for studios to find customers and students, and easier too for the traditional workshops to survive, now that more people can find and enjoy their products.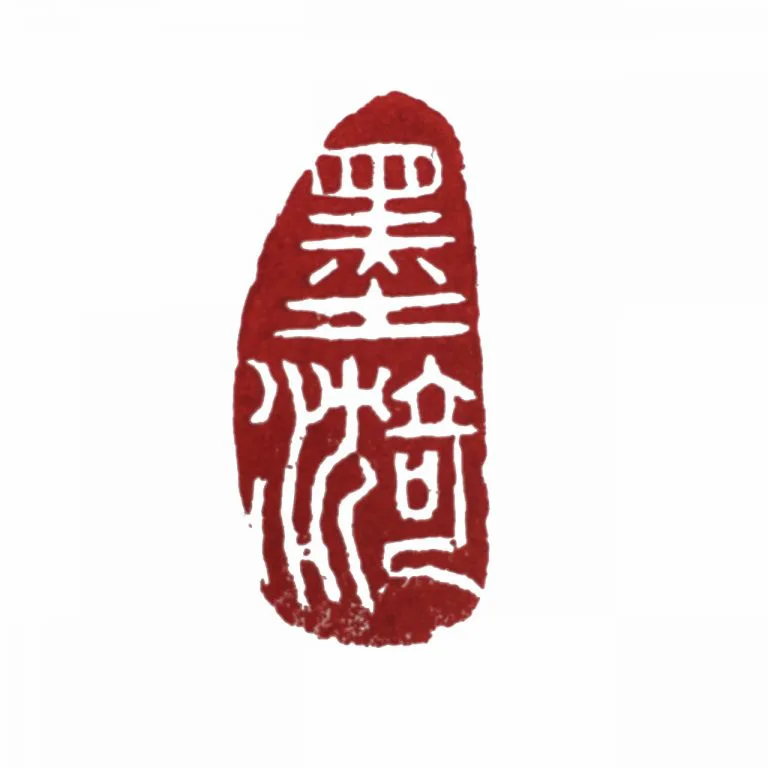 Legal
Inkston.com is run by INKSTON (Shanghai) trading Co., Ltd incorporated in China as
上海墨漪贸易有限公司
registration number: 91310115MA1K3G0X7H,
registered address: Room 368, Section 302, No. 211 Fu Te North Road, Free Trade Zone, Shanghai, China.
See also the Terms and Conditions page.