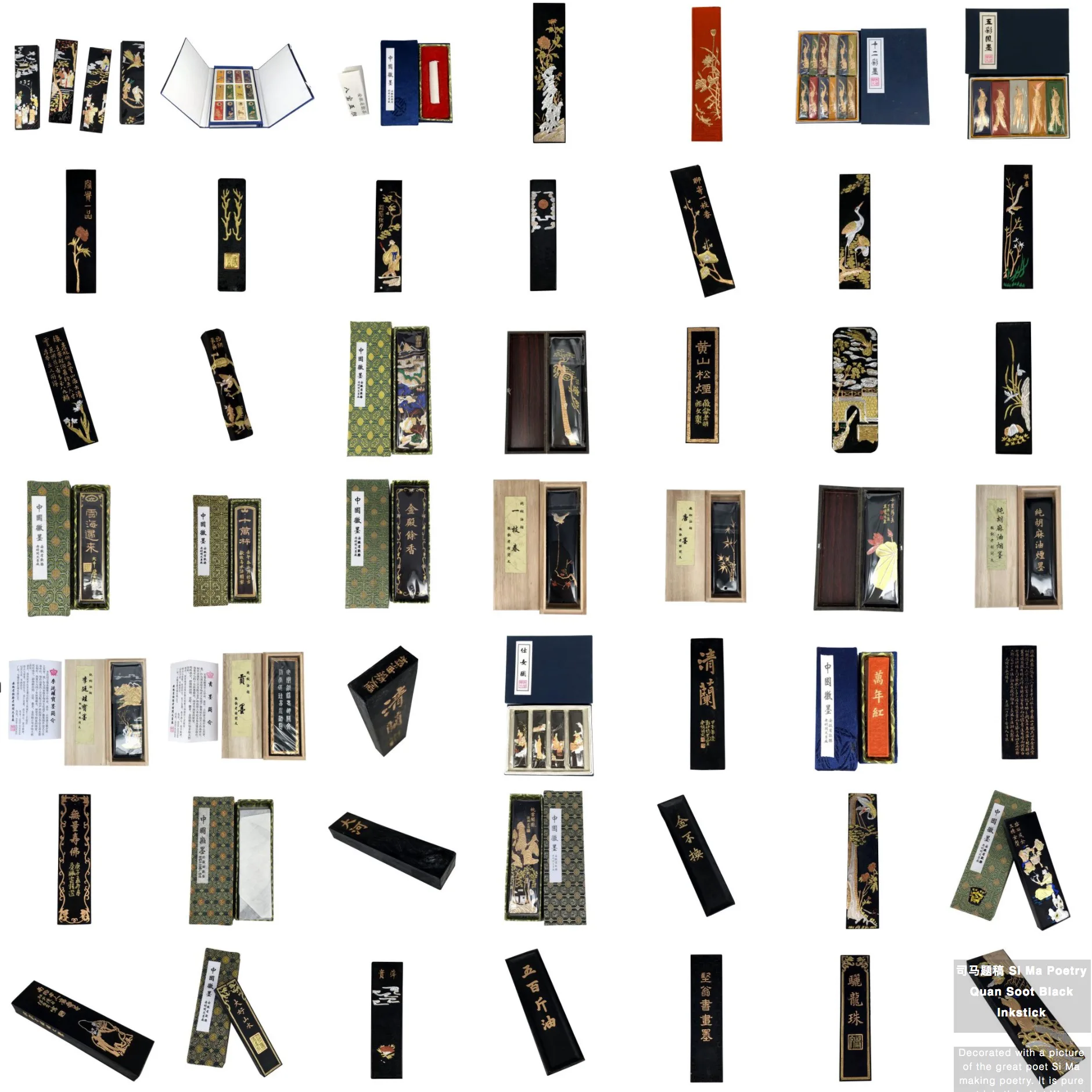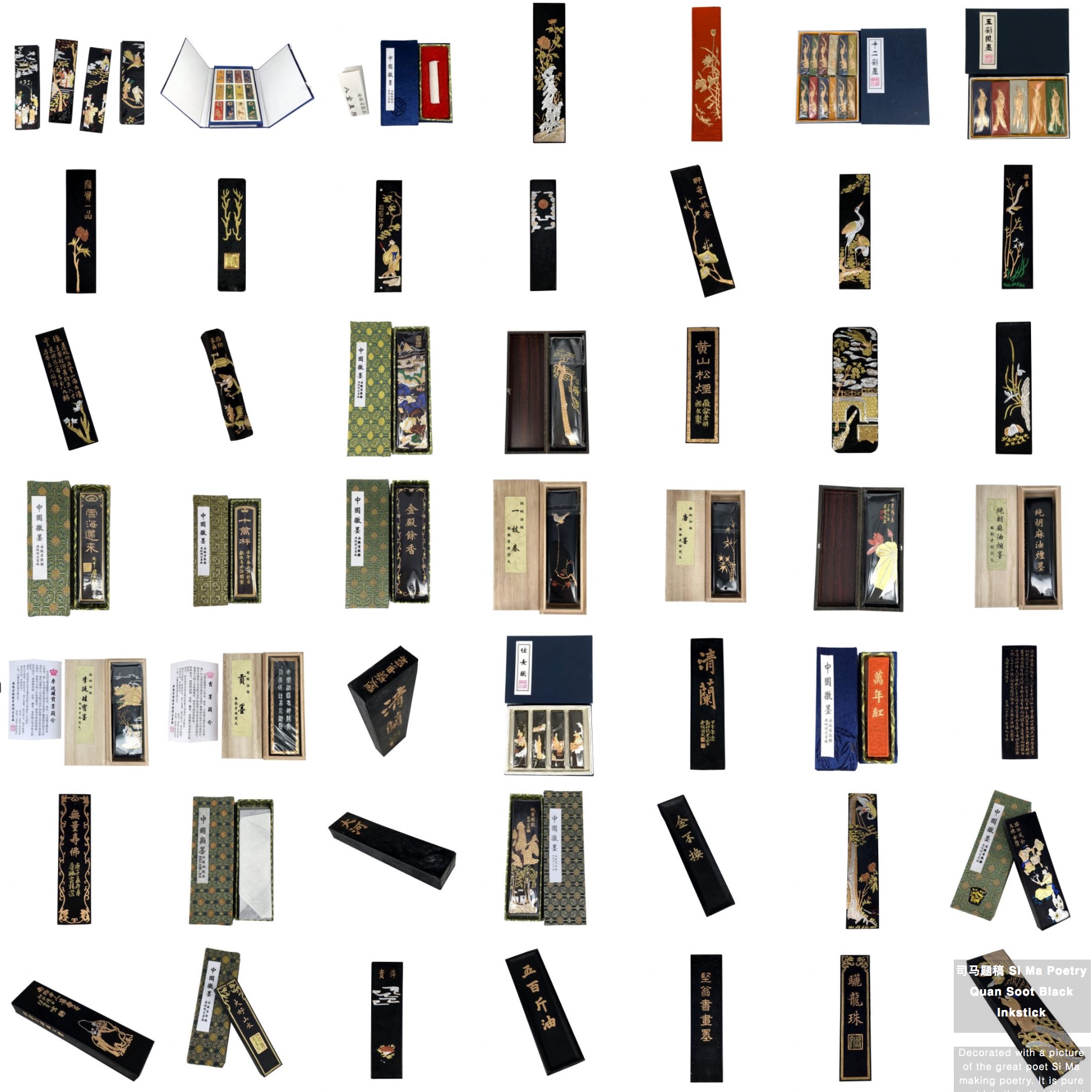 Inkston uses the classification of the Old Hu Kai Wen workshop to categorize over 80 inksticks into these main groups.
Collectable includes special and historical formulas and decorations which will be of interest to collectors
Premium is the very finest handmade materials and processing
Professional range are handmade inksticks preferred by professionals
Student ranges use industrially manufactured soot to provide a lower cost alternative. These inks may be considered less expressive than the professional ranges, however they may still give a better effect than liquid inks and provide a very economical ink for practice.
The Collectable and Premium are the most costly per gram, however since they are often sold in small sticks it can still be affordable to try a good quality ink.
Matt pine soot inks are often preferred for painting, both for the ability to express depth and space in Shanshui landscape painting and the detail such as hairs on portrait paintings.  Glossier inks are often preferred for calligraphy, however Pine soot is also used to mimic ancient calligraphy styles such as Wei Bei (魏碑) Style tablet inscriptions from Northern Dynasties (386-581), Cliff inscriptions摩崖石刻 etc
Oil soot black inks are good for both calligraphy and painting, the black is deep, sophisticated, bright while not overwhelming. High grade inks may have added aromatic oils such as musk and borneol, Chinese medicinal ingredients or gold leaf.  The groups of oil soot black inks are:
Since Qing dynasty inkstick producers began making copies of famous inksticks with elaborate decorations.
Glossy blacks were invented in Song dynasty by adding Turpentine, and later by using Tung oil. Tung and Turpentine inksticks are very black, glossy, and long-lasting and most suitable for painting.
An oil soot ink which is very black and glossy due to added turpentine.
This is a premium level glossy Turpentine black with additional ingredients originally commisioned for the imperial household.
Made from Tung instead of Pine to give a glossy black finish.
Pine soot is a very ancient type of carbon black inkstick produced from soot from charred pine tree roots with a very rich natural matt dark colour. It is very soluble in water and highly recommended for paintings, for example for fine hair effects.
Sets of inksticks with traditional decoration.
Sets of natural stone colours and individual stick of precious colours such as Cinnabar and Pearl. See traditional handmade inksticks for details of traditional colour ink recipes.