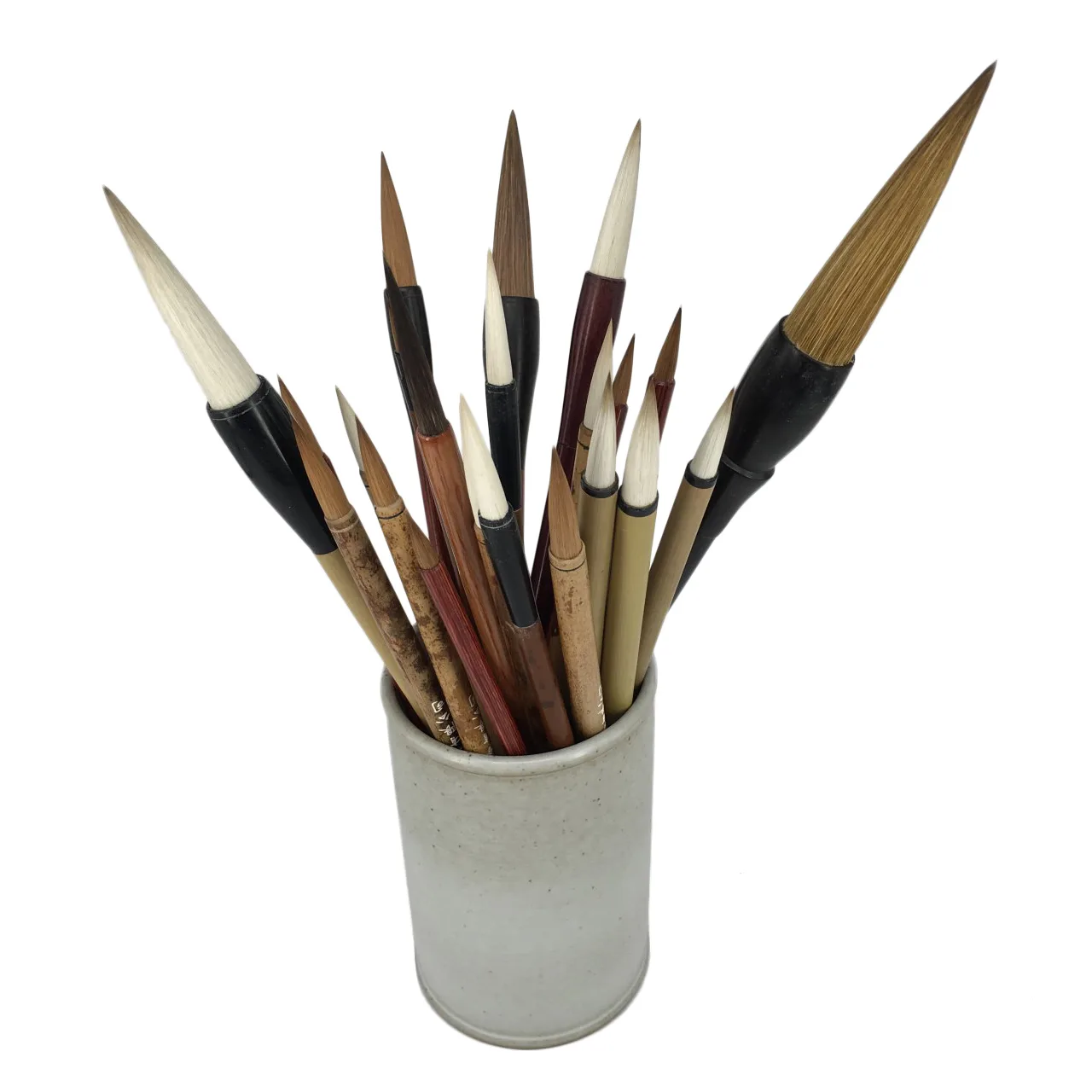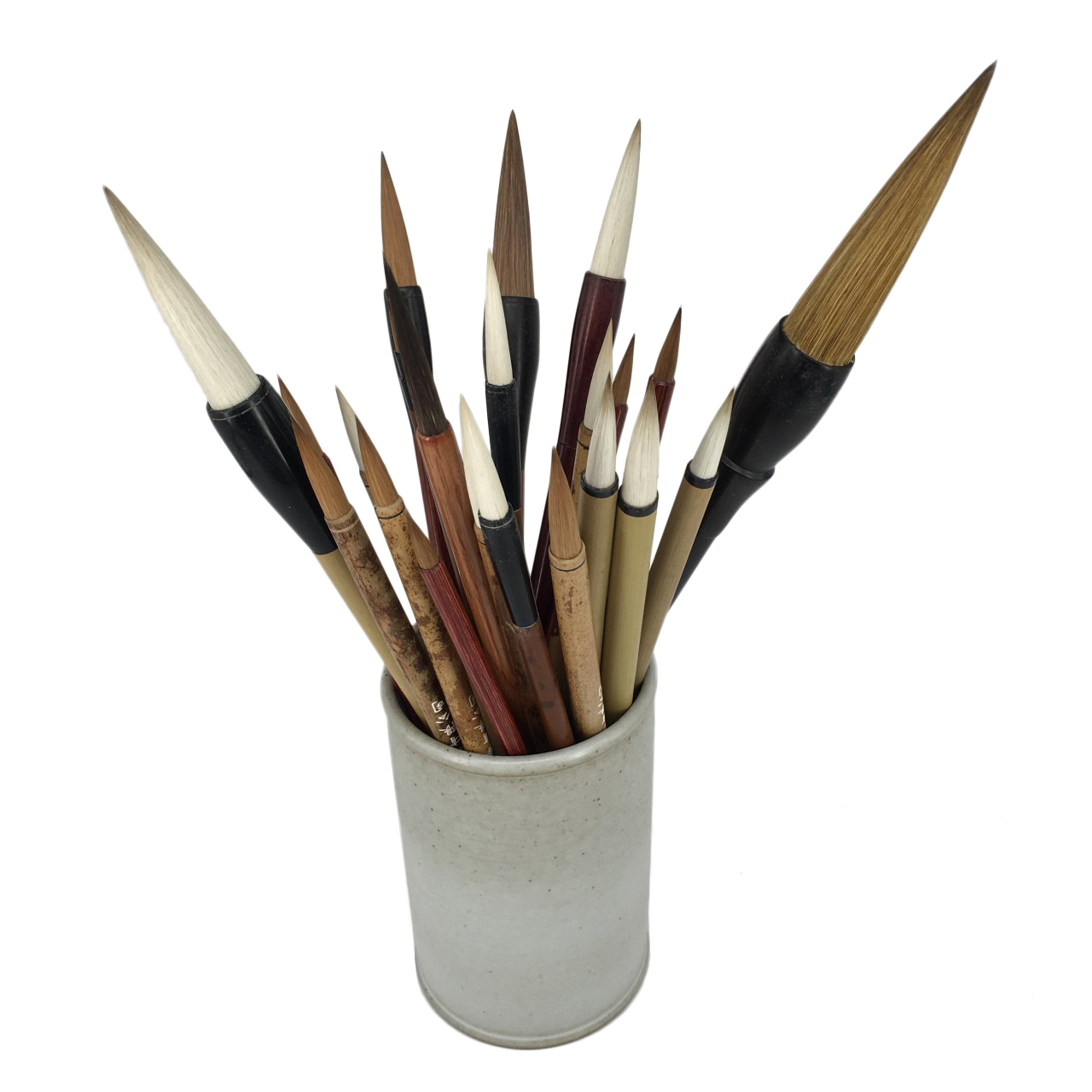 Over 60 brushes including specialist and premium Red Star and a value range from Inkston, all quality handmade Xuan brushes from traditional workshop in Anhui.
Special Offer – Make your own brush set: 15% off any order of 5 or more individual brushes.
How to choose a fine brush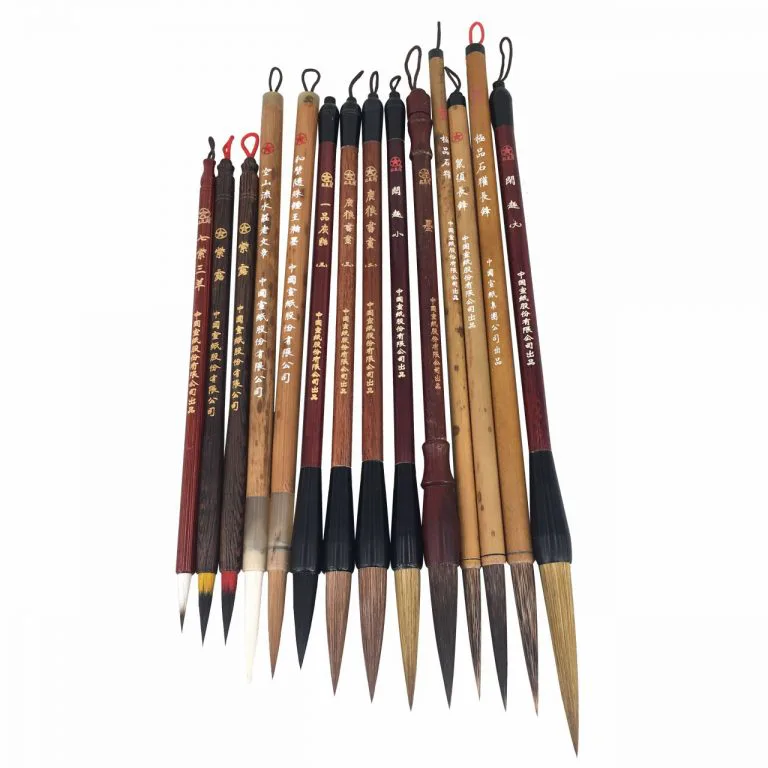 Sizes
Hair types and painting styles
The hair type affects the softness or stiffness of the brush:
Read more here about the hair types and their confusing English names.
Branding and shafts
The premium Red Star brand brushes are the most costly and have mostly bamboo shafts
The Inkston brand brushes use wooden shafts
The classic/standard range
This range was selected in consultation with the experts to provide the most commonly used range with high quality brushes and includes the standard sizes in "wolf" and combination brushes plus some detail and larger size brushes. This range is normally in stock with Amazon in USA and Europe.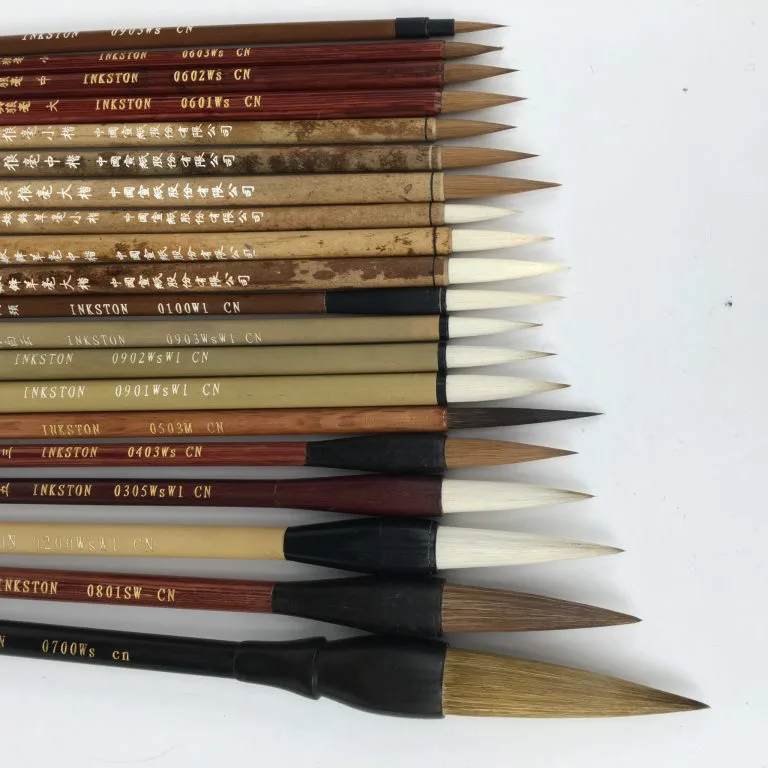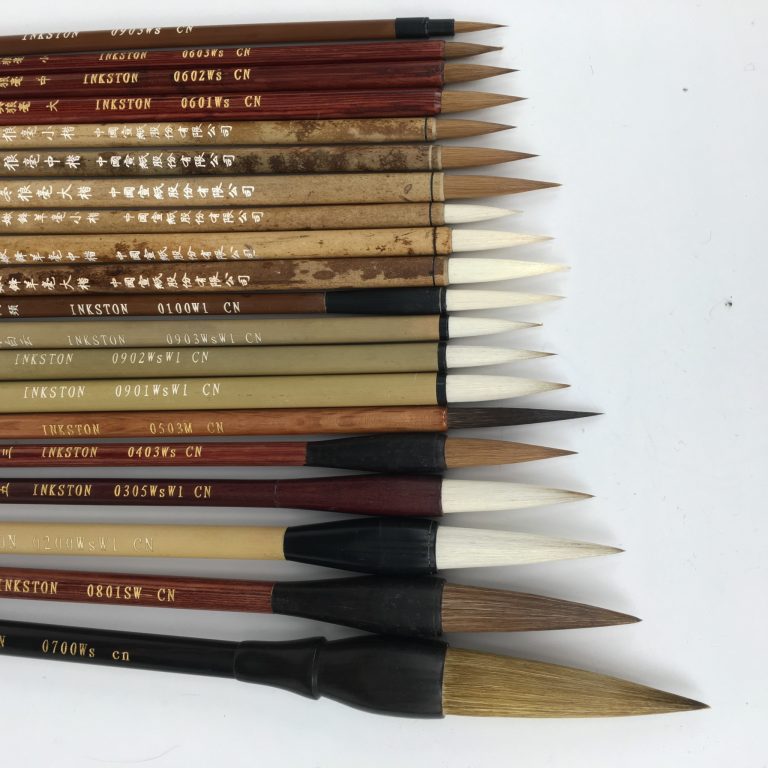 Extended Red Star Range
This is an extended range with a lot of specialized brushes including: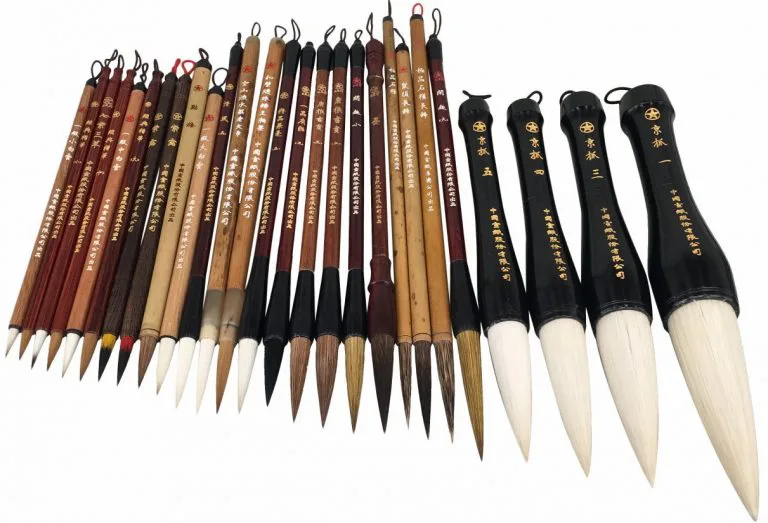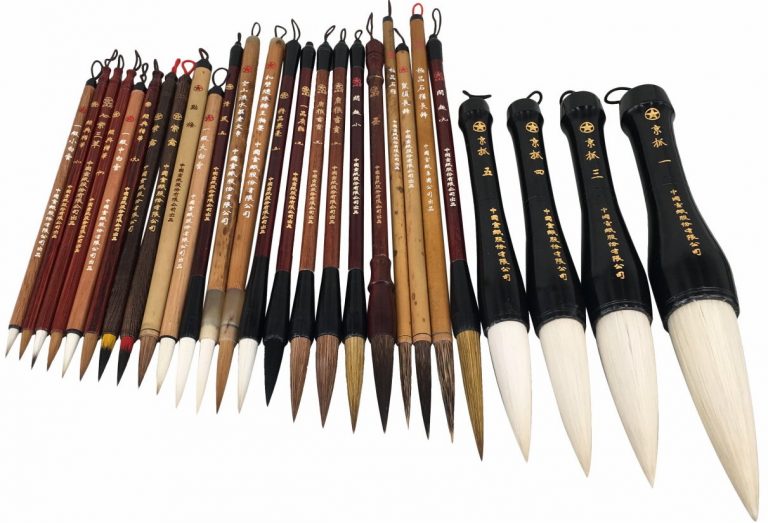 From left to right:
(Note the characters on the Red Star brushes are written in traditional Chinese characters, in our explanations we normally write modern Simplified chinese characters so they sometimes look different.)