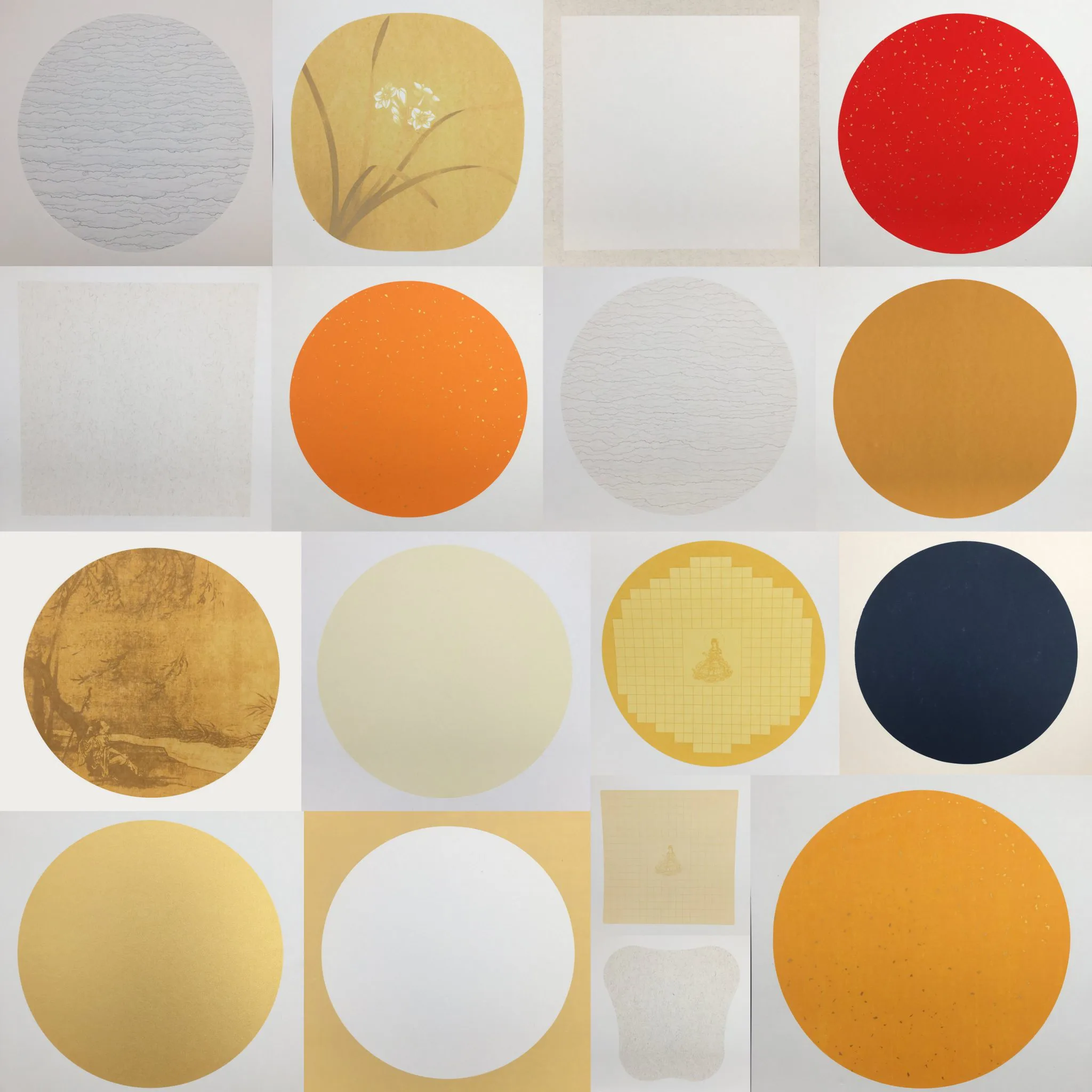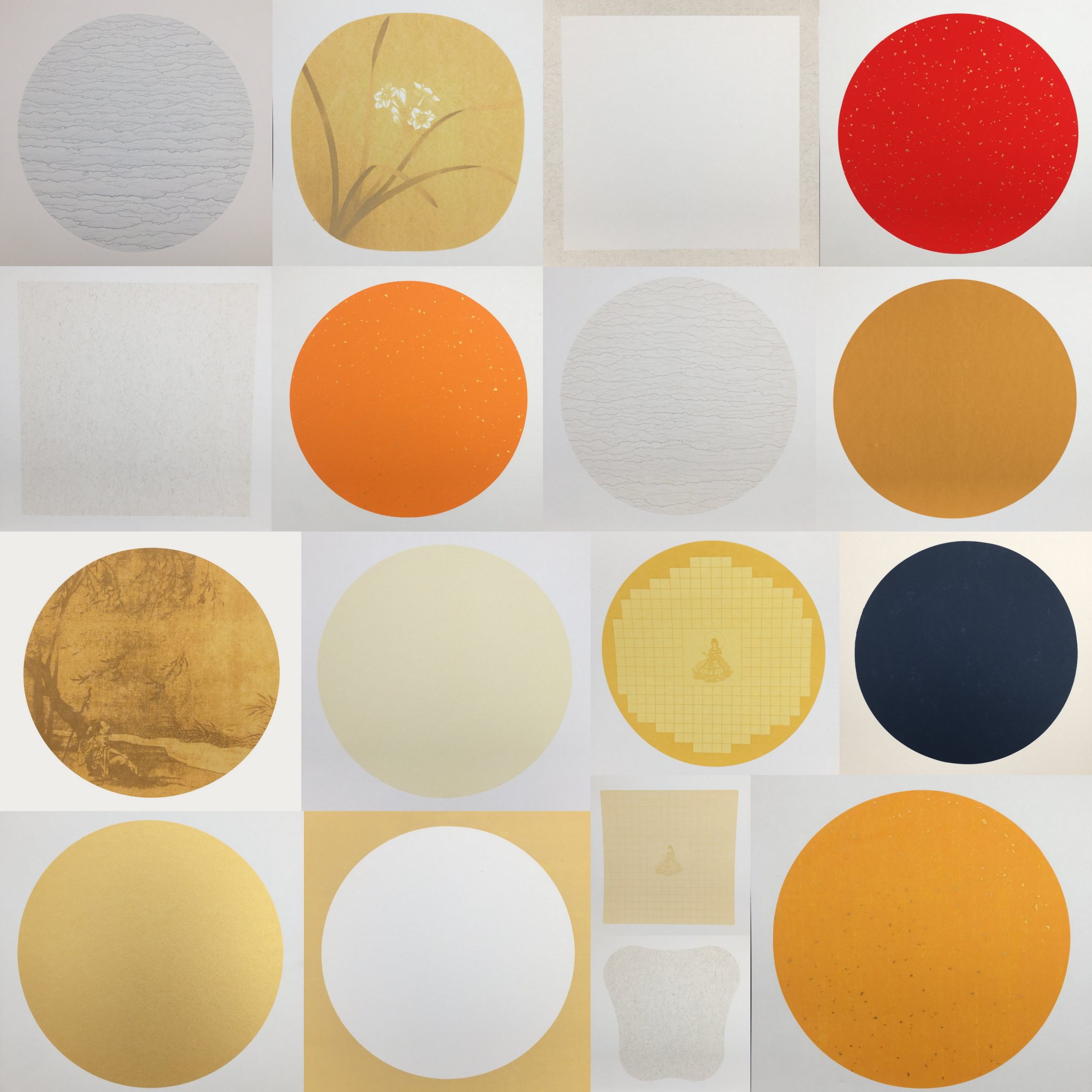 A range of Xuan papers mounted on card as featured in "How to paint Gongbi style: Lotus Out of Water". These include papers with gold, red white and other colours and designs, cut into square, circle or other traditional shapes and mounted onto 38x38cm (15inch) square card mounting boards.
These are silk and fabric alternatives to paper pre-mounted onto fan:
A range of unmounted Xuan papers in traditional shapes and designs.