Queries
For any question not covered below or on our terms and conditions page, please contact us via the website contact form or chat, we are fluent in English, Spanish, French and Chinese and will be pleased to help you.   For questions about individual pages you can also chat or comment directly on the page.
Gifts
Handmade items are prepared with gift-quality packaging and are suitable to give as a present.  (Except bulk packs of paper and wholesale orders.)
If you have any special requirement, please let us know in the comment box when checking out.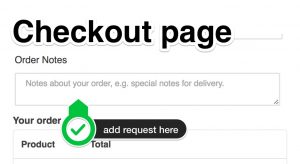 Payments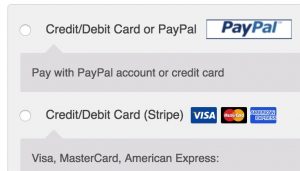 Debit card / Credit Card:  Inkston.com accepts most standard international payment cards such as Visa, MasterCard and American Express as well as Paypal.
Paypal / Stripe: Inkston.com online payment processing is done by Paypal or Stripe, please choose whichever is best for you.  You do not need a Paypal account or a Stripe account to make a payment. Inkston does not receive or store your credit card information, all payment details are handled by Paypal/Stripe.
Currencies: Inkston.com online pricing is done in US Dollars and converted to other currencies at market rate.  Payment is accepted in any of the currencies shown. If your payment card or account is not in one of the available currencies on the website, your bank or card issuer will convert to your currency for you and charge you according to their standard terms.
Apple Pay: Inkston.com also accepts ApplePay: if you are using a compatible Apple device (iPod, iPhone), the black ApplePay button will appear near the top of the checkout screen.
Bank Transfer: On request we can also receive bank transfer or other payment method in CNY, USD, EUR, JPY and GBP, if you want to do this please select "Other Payment Method" and let us know in the comment box when checking out.
When will my order arrive?
Normally orders are processed and shipped within 24hours.
Standard worldwide shipping normally arrives within 7-10 working days after dispatch, however this does vary according to the country and the season: we will provide you with a tracking number to monitor shipping progress.
Express worldwide shipping uses the fastest airmail delivery possible which is normally within 1 week.
See also – detailed shipping information.
Customs and Import Duties
Most handmade items are not subject to import restrictions in most countries and small parcels are normally below tax threshold and received without issue. If you encounter a problem with a small parcel please contact us as soon as possible and we will help to resolve.
Bulk/wholesale orders by separate arrangement.
Wholesale
Please contact us for wholesale enquiries, bulk discounts and bulk shipping arrangements.
Handmade Products – Workshops
We have personally inspected and selected the workshops producing our handmade items and we are featuring more and more of the craftsmen and their stories in our Stories section.
A small number of products are not handmade and these products are clearly marked: for example calligraphy practice paper is a cheaper machine-made paper for practice.
Handmade Products – Usage and Care instructions
In our Stories we try to explain how to use and look after the products, with advice directly from the craftspeople and artists.  Please ask us if there is anything you are not sure about.
Custom Products and Customizations
We can accept custom orders for some product types, please note this does take additional time and cost since the product will be made from scratch according to your specifications.  Please add the expected production time to the delivery time from China to delivery address.
Ceramics:  a name or custom message can be added before firing, please allow 7-14 days extra to the expected delivery time.
Paper can be made with a special watermark.  The watermark is woven to your design and then this woven design is added to the paper making screen and the requested grades of paper are freshly made, with this design as a watermark. This process takes 1 month.
Inkstones:  inkstone price and time to make depends on the quality of stone, size of stone, and level of detail of carving.  Large pieces of high quality stone are difficult to get and prices can be very high, and a large detailed piece may take 3 months to complete.
Cancellations
For custom orders please note we may not be able to cancel the order after the craftspeople have started work on it, nevertheless please let us know as soon as possible, for example by replying to the address given on your order confirmation email.
Returns, Exchanges, Refunds
Please take a photo of any issue and send it to us as soon as possible!
Inkston allows you to return items for replacement or refund within 30 days.
See also Returns policy.
Amazon
Customers in countries served by Amazon may find some of our products on Amazon USA, Amazon UK, Amazon France, Amazon Spain, Amazon Germany, Amazon Italy, Amazon Japan.
Amazon orders are processed according to policies on the local Amazon site, and items marked with Amazon Prime tick

are delivered by Amazon from regional warehouse.