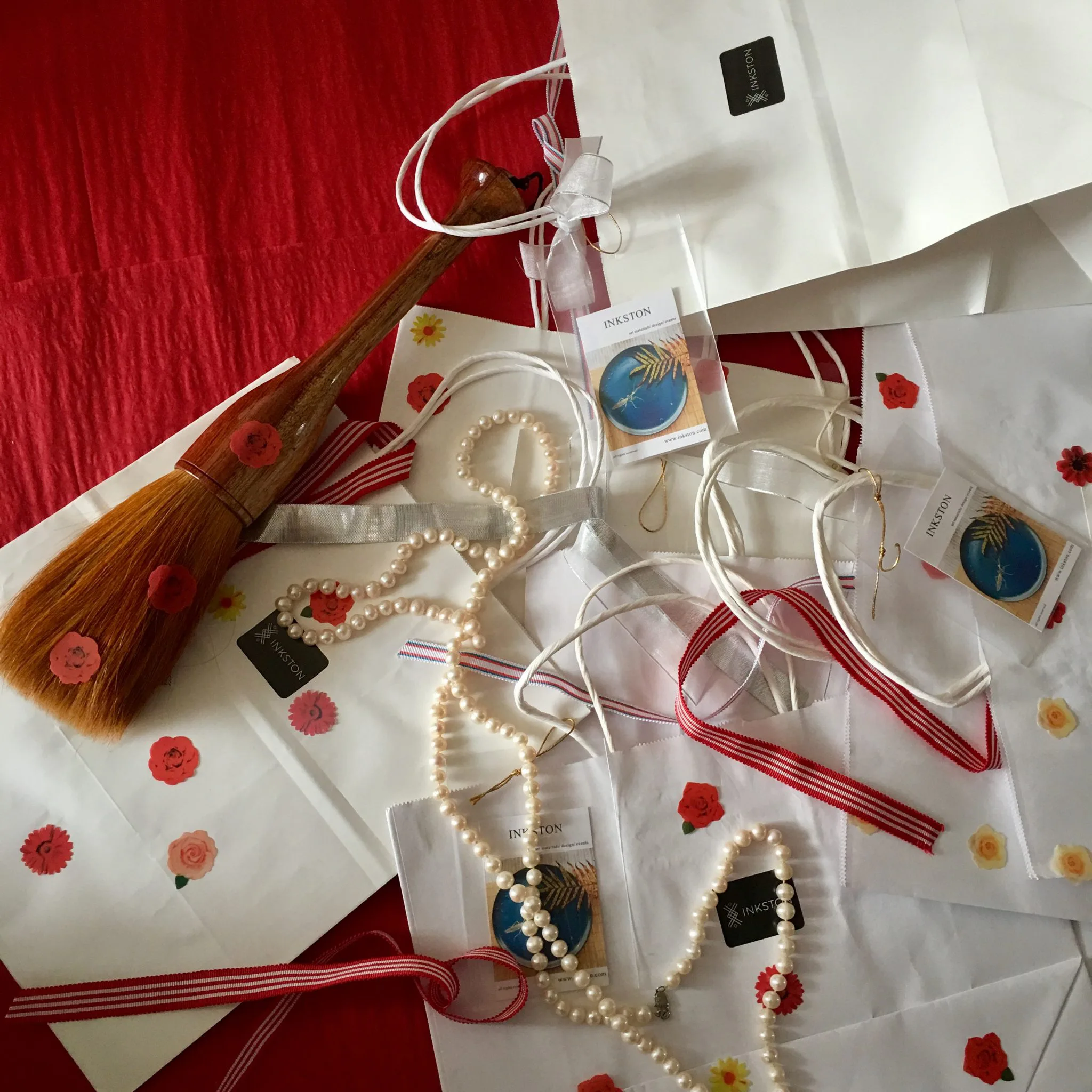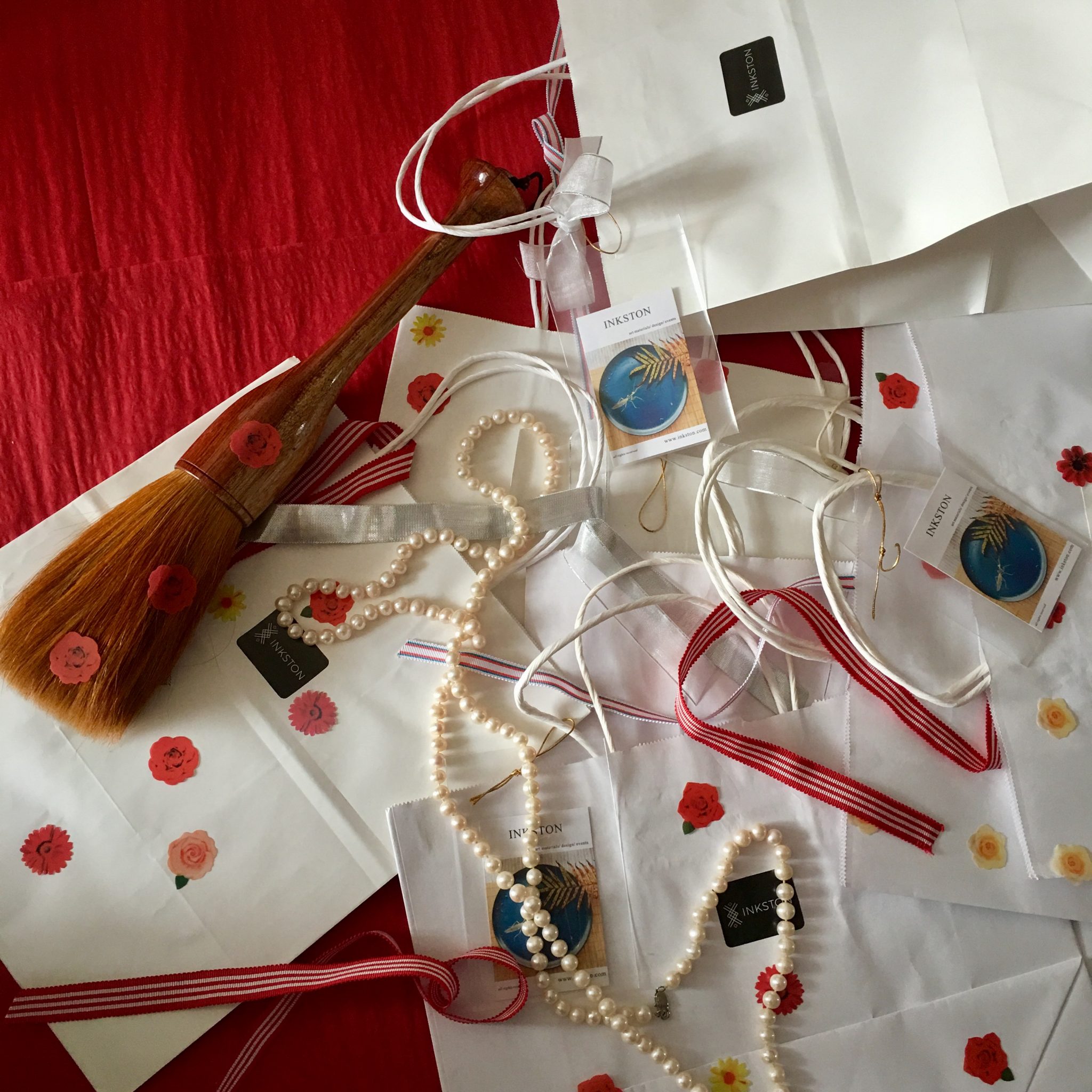 Inkston makes every effort to ensure items are safely and beautifully packaged.  Your inkston product should arrive in perfect condition, if not don't hesitate to contact us.
Your item is packaged ready to present as a gift, the wrapping is also all reusable with ribbon ties that slide on and off and resealable boxes and bags.  Please keep the packaging and reuse it!
Video clip is available at:
In November, 2018 we did an experiment to check how our parcel would be like after a long international trip from Shanghai to London. The parcel was delivered in 7 days to our house in London. The postman was polite. Amazingly, when we opened the parcel it looks almost the same as how it looked like when it was just packed well at Inkston studio in China. Here are some photos of the parcel, which were taken when the parcel was just delivered. Very pleased and, of course, we still try to make improvements.