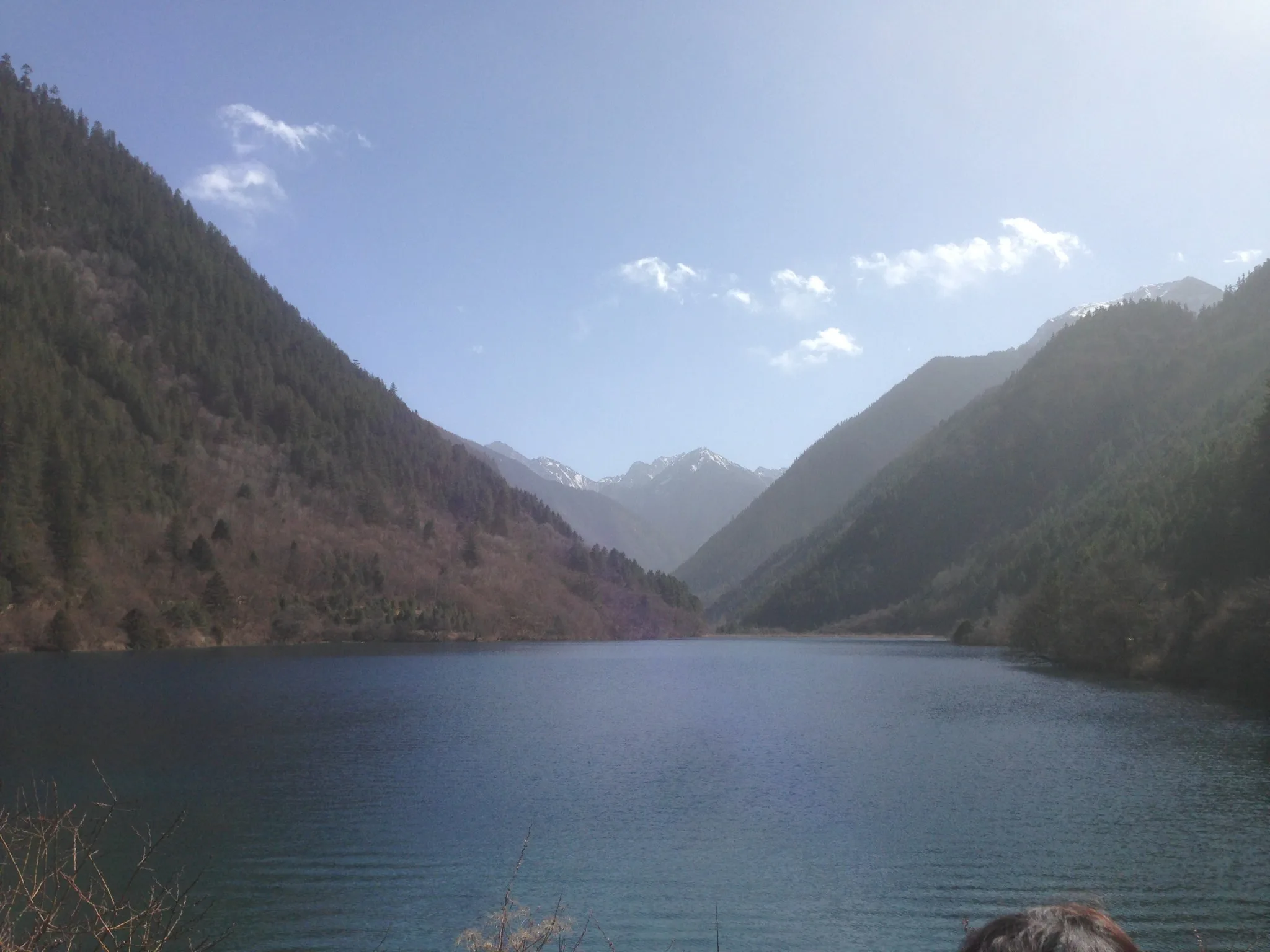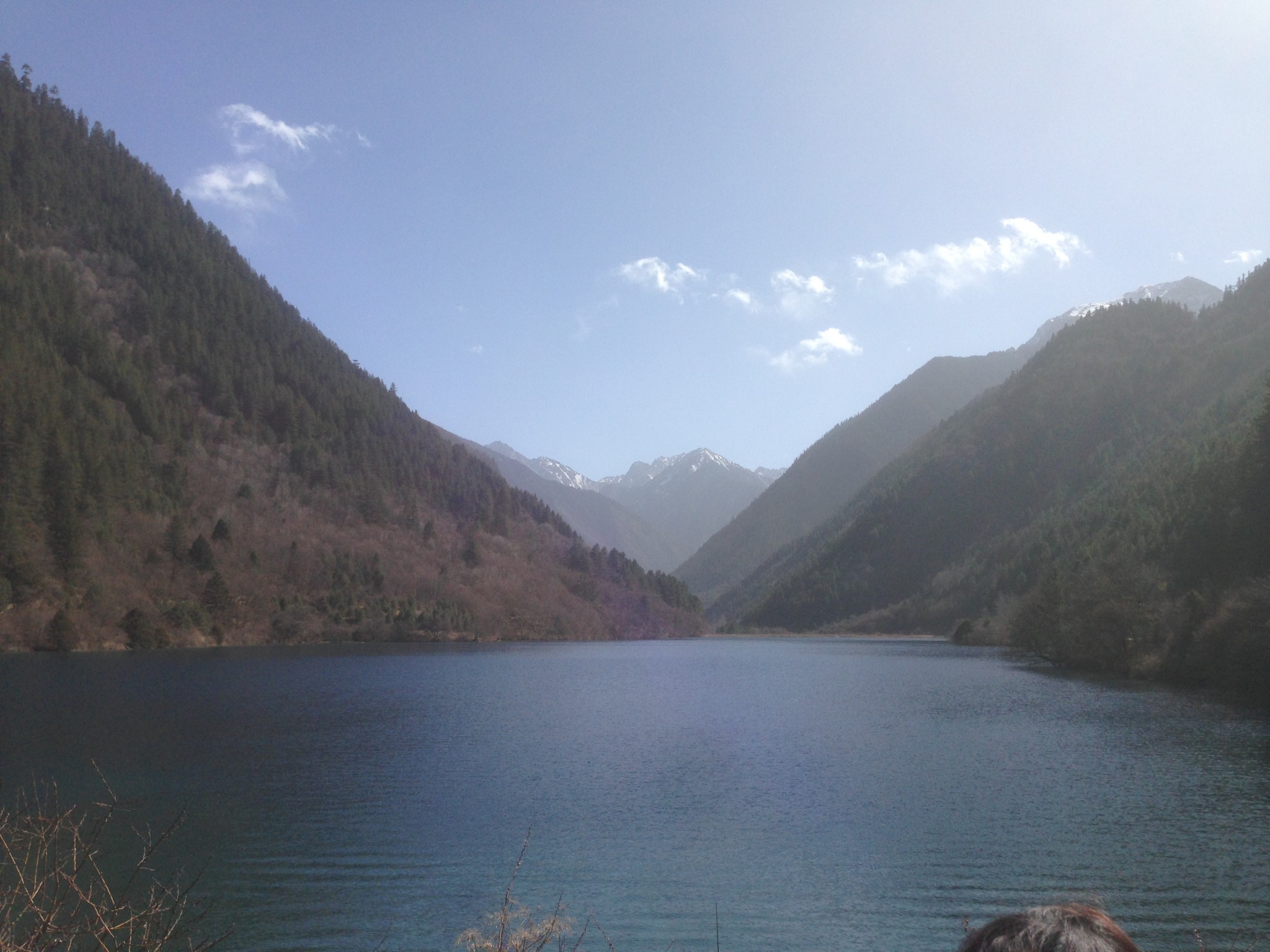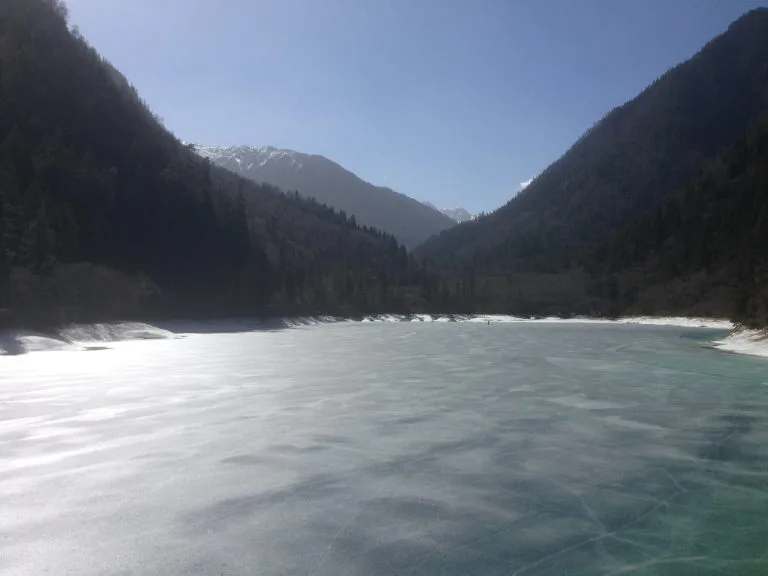 Jiuzhaigou Valley [9 village valley] is a famously beautiful area of lakes and waterfalls in the North of Sichuan on the edge of the Tibetan plateau, now also a "World Natural Heritage" and "World Biosphere Reserve" location.
Jiuzhaigou is actually a main valley 50km long with 3 valleys each up to 18km long leading into it, all dotted with waterfalls and lakes of different sizes and colours all the way down. Due to the height difference – 4,500 metres at the top end and 2,000 metres at the bottom – the high part remains snowy with frozen lakes, while the bottom is green with clear running water.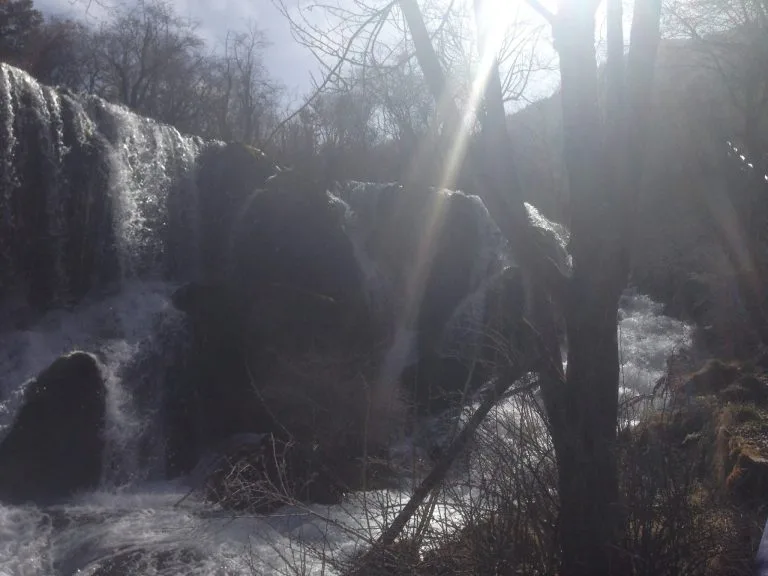 Jiuzhaigou is normally reached by bus from Chengdu (10 hour bus journey also passing through beautiful countryside).  Now more internal China flights are being added to  Jiuzhai Huanglong Airport 九寨沟机场. Although the area is good for walking, it is very large so you will want to use local shuttle buses to get to the different zones.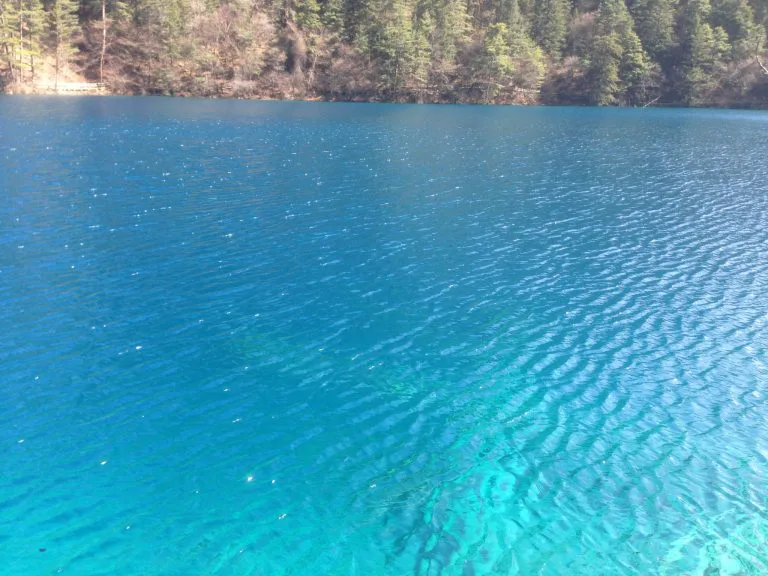 The rich colours in the lakes are influenced by high mineral contents. The local Tibetan villages boil their water with silver to purify it before drinking, and say it is thanks to this technique that only the Tibetans could live in this area.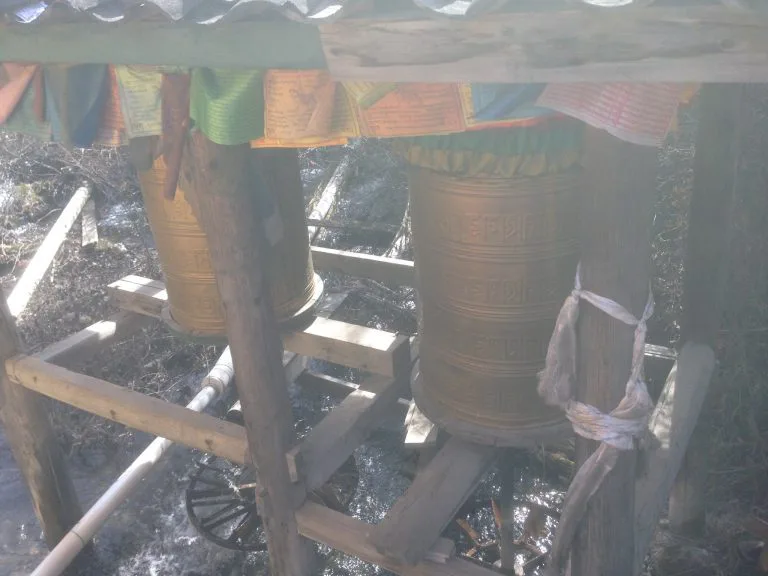 The cultural influence is strong with Tibetan shrines and prayer wheels in the rivers themselves where the water turns the prayer wheel, sending the prayers out perpetually.