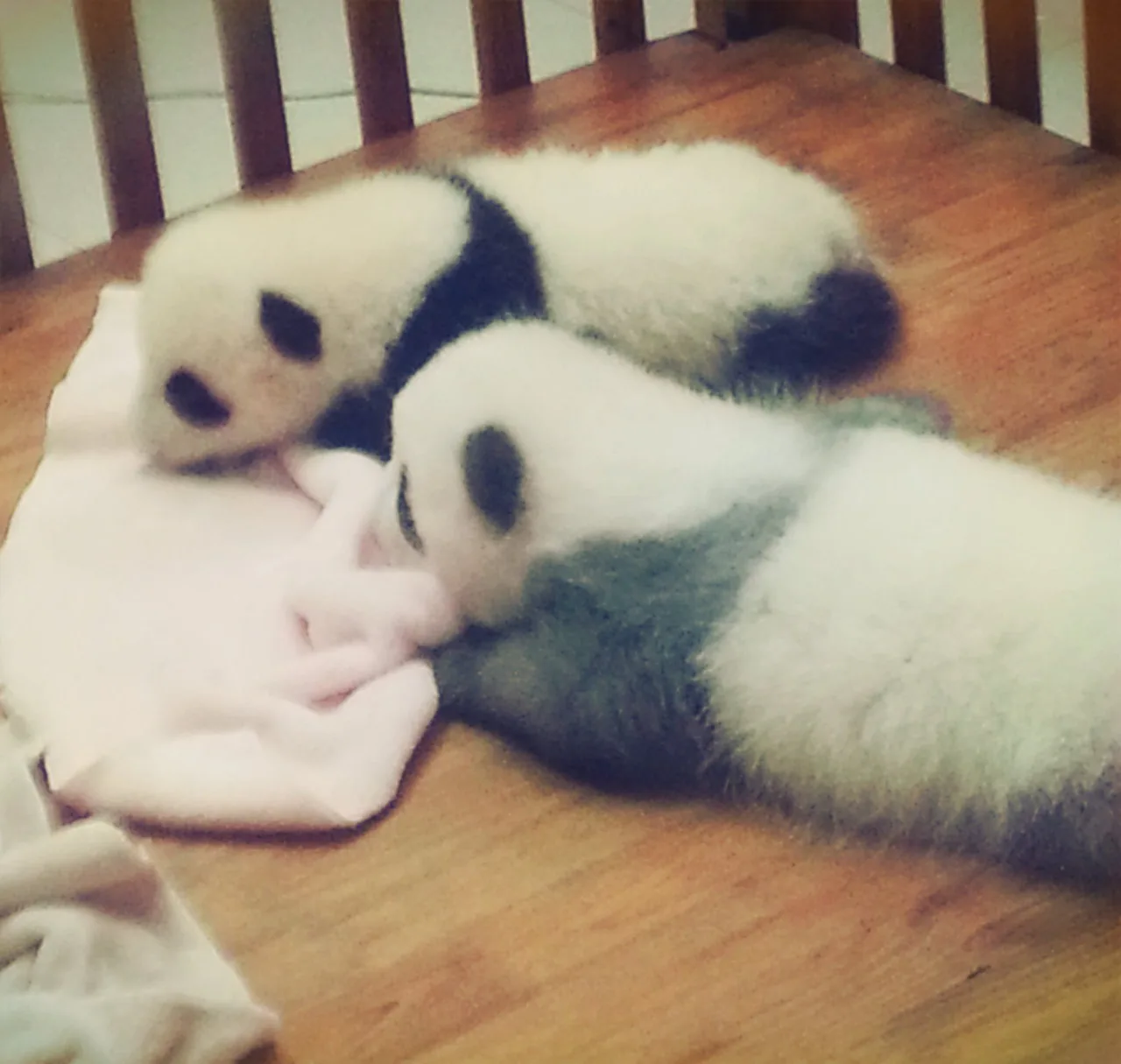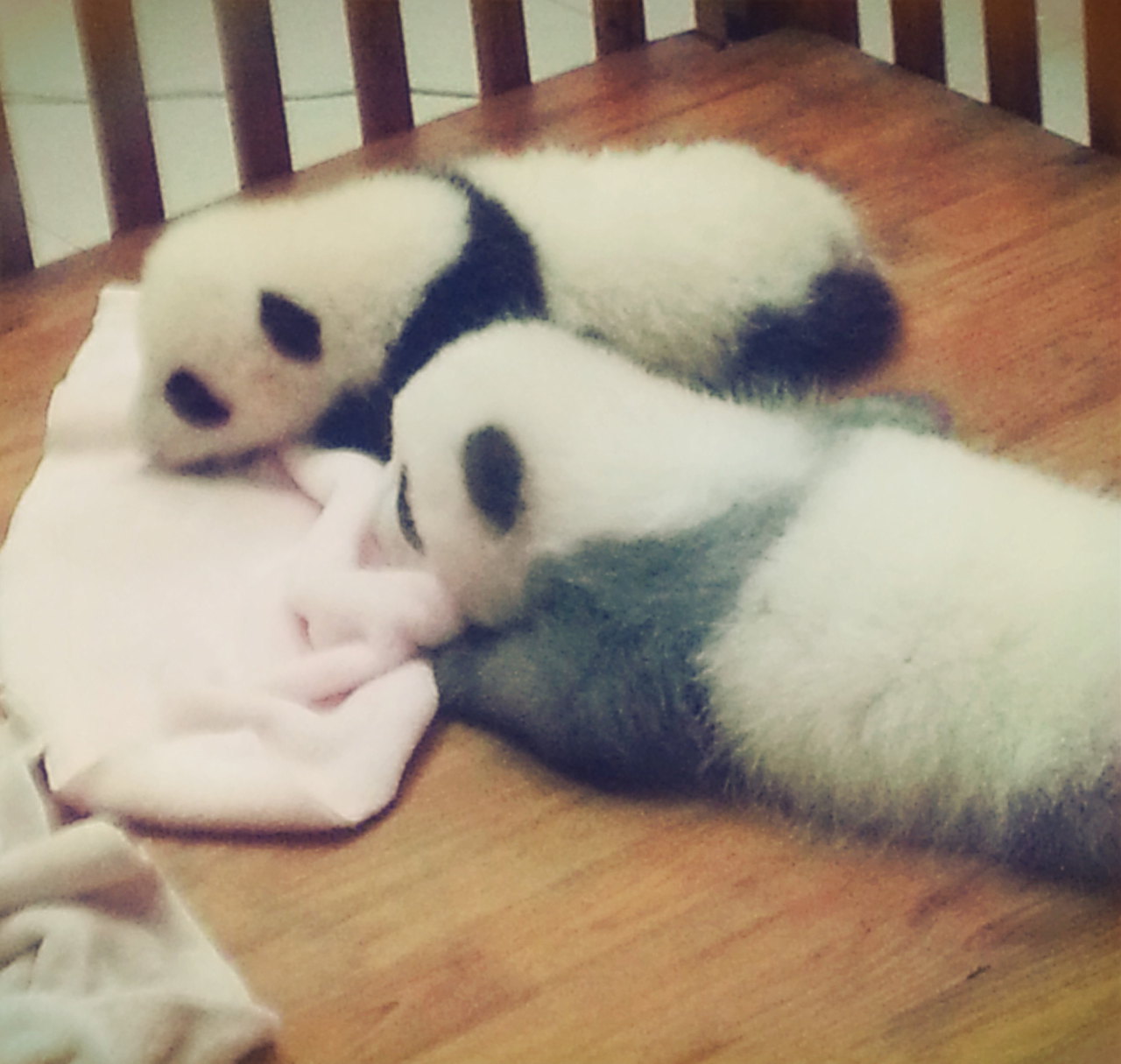 Sichuan, literal meaning "four river plains" is one of the largest and most populous and important provinces in China. Sichuan is famous for its Pandas and it's unique food but also home to a mixture of ancient peoples and cultures.

Food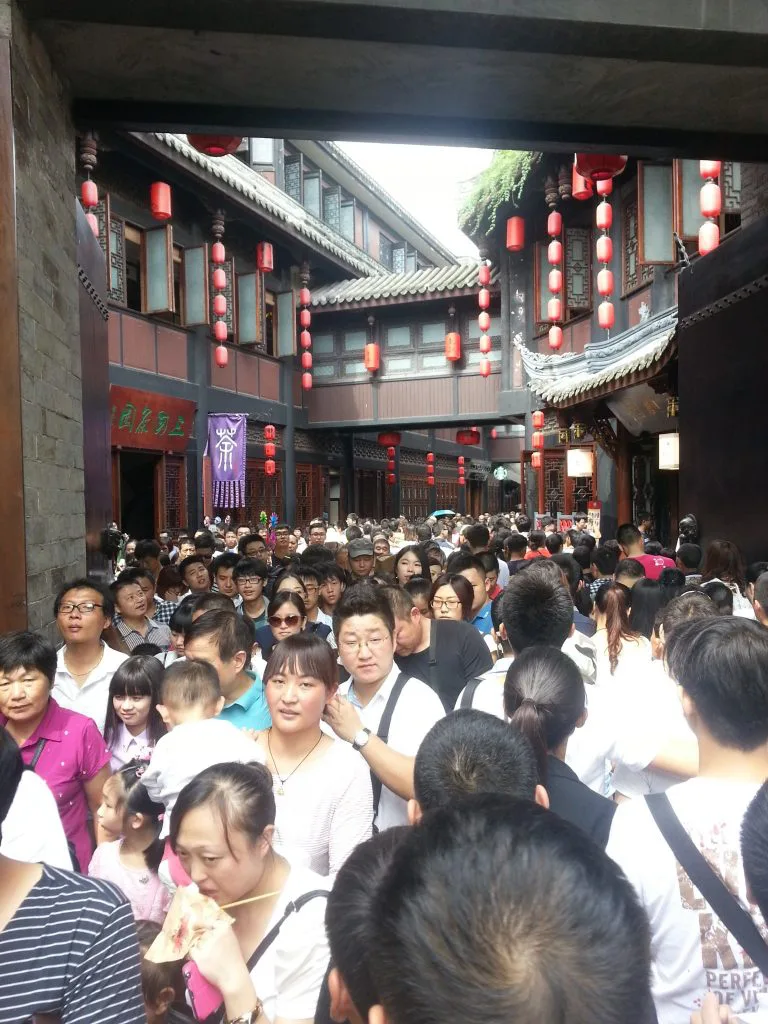 Sichuan people aren't happy without Sichuan (or "Szechwan") pepper, which can be found everywhere. Meals are taken in bite sized portions of different dishes much like Spanish tapas – or communal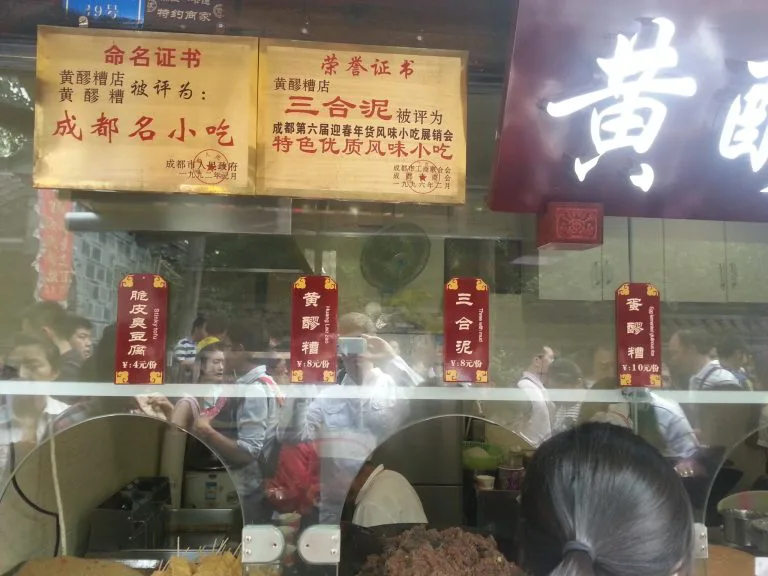 hotpot where everyone cooks their own morsels in a hot soup pot, either divided into spicy/non-spicy, or commonly just spicy or spicy/extra spicy depending on your taste!  Sichuan pepper is not like chilli pepper or black pepper, instead it gives a mild tingly numbing sensation that is confusing a first but strangely addictive.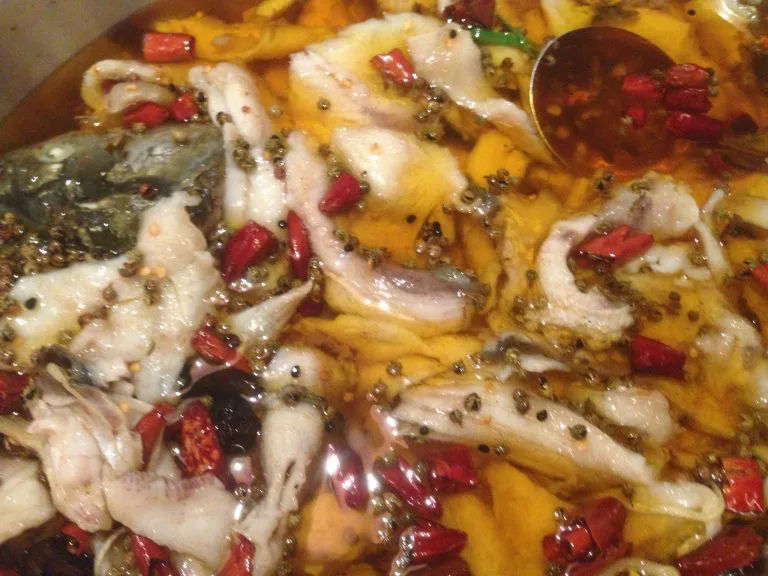 Pandas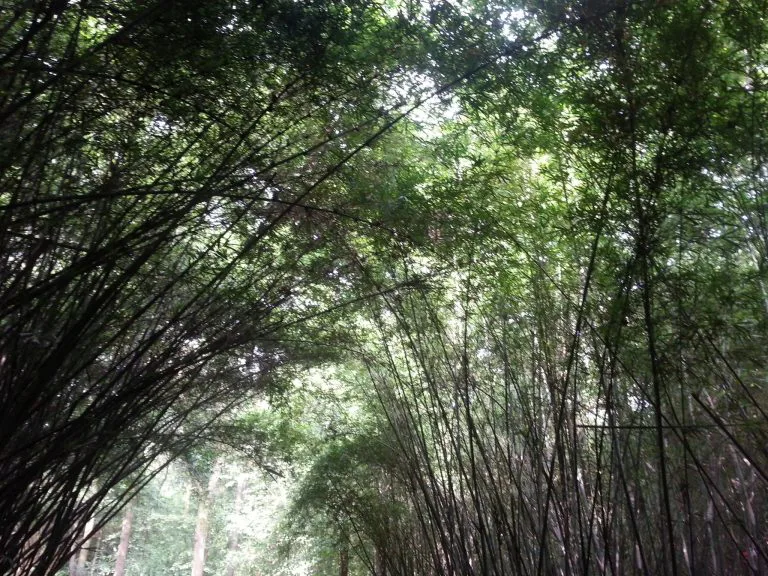 No trip to Chengdu is complete without Panda.  If you have time and conditions allow, you could be lucky enough to see the wild panda continuing their peaceful life in the mountains covered with bamboo forests.  Those on a normal agenda will need to go to the Panda breeding research centres outside of Chengdu, a high priority item on any tourist list.  These are of course the worlds most advanced panda breeding base, almost a mat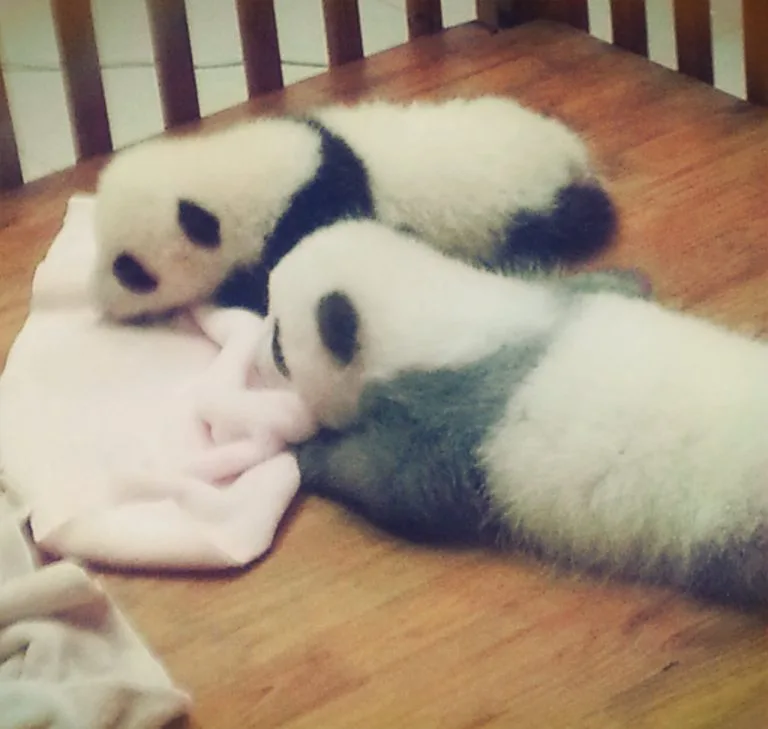 ernity hospital for panda, here you can see the babies of different ages and if you are lucky (and pay the fee) you may also get to hold one. There are also zones for other local rara animals including a great walkthrough forest area dedicated to the red panda.
The Obama family made time to visit and if you have the chance so should you – just try to avoid a national holiday as there are a lot of Chinese who want to visit too.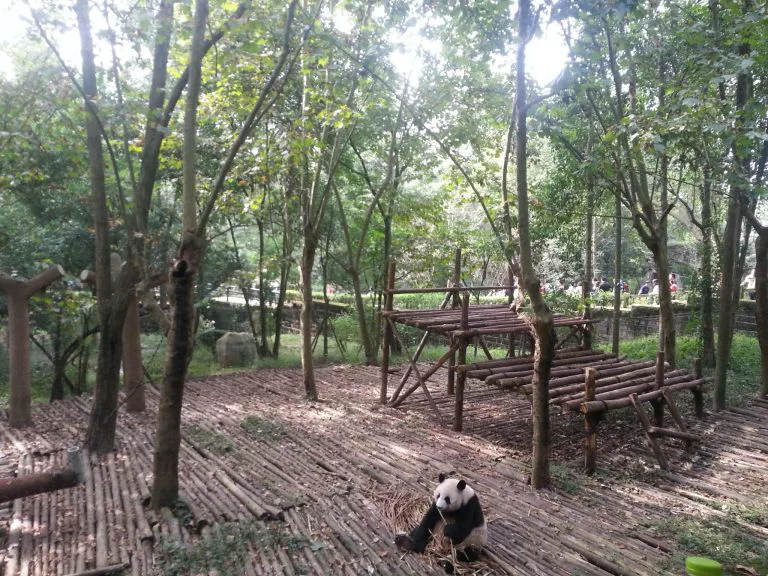 Mountains and spirituality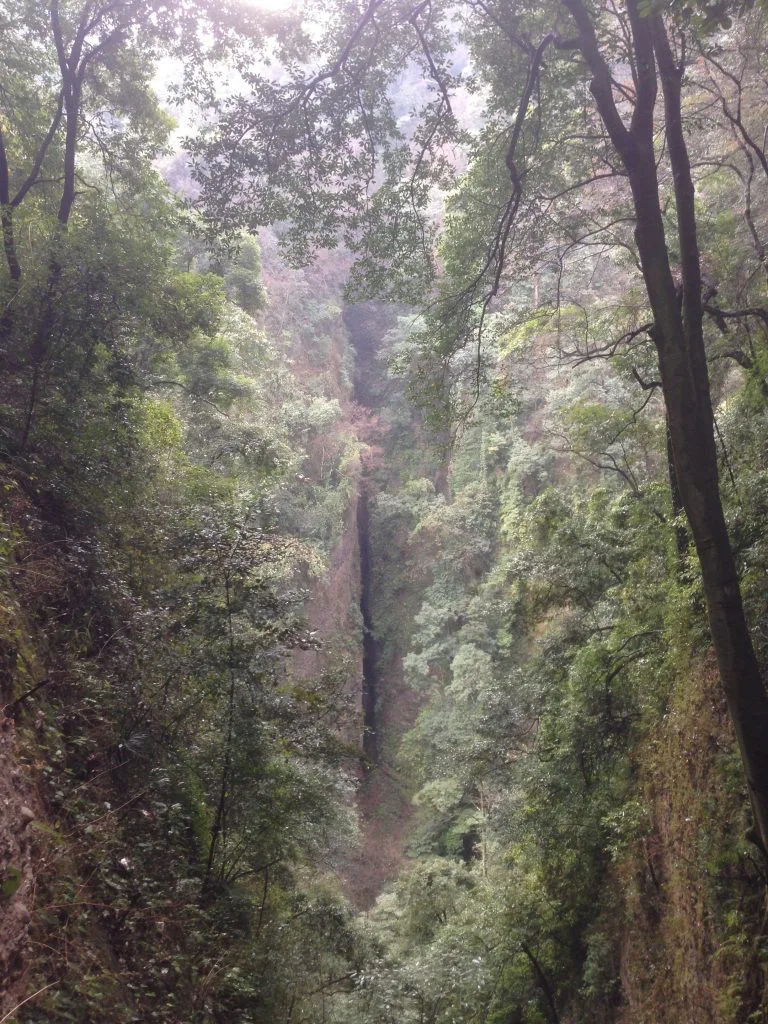 Sichuan is also a cultural and spiritual centre of remote misty valleys and fertile plains surrounded by mountains.
The natural protection of the mountains allowed a strong culture to develop in the kingdom of Shu, remembered today for the Shu silk brocade – see the story of Cancong.
The mountain areas also became a refuge for minority peoples, who brought their own cultures and craftsmanship and preserved them in isolated mountain villages.  These include Yi (2.5 million), Tibetan (1.2 million), Qiang (300,000), Miao as well as Hui, Mongolian, Lisu, Manchu, Naxi, Bai, Bouyei, Dai, Miao and Tujia.  Most of these peoples have their own traditional clothing and embroidery techniques, in some cases oral traditions are passed down via embroidery designs by peoples lacking a writing tradition.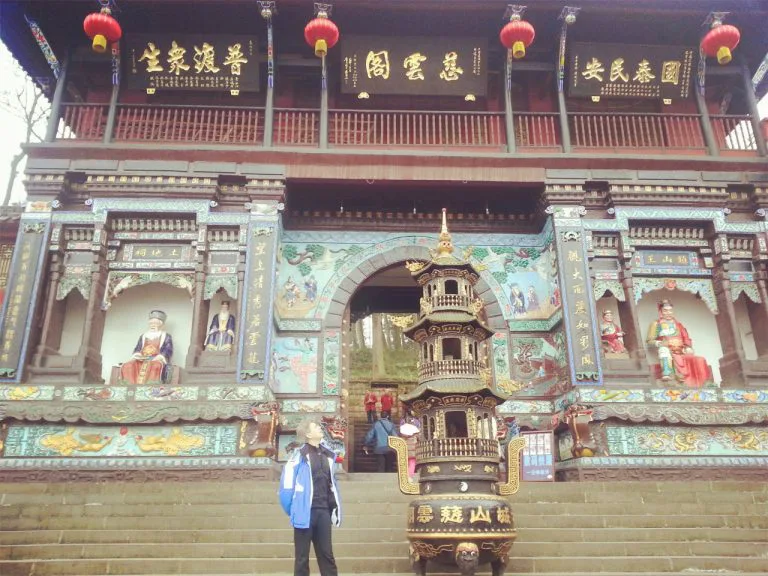 QingCheng Mountain 青城山 by Chengdu is the home and origin of Taoism.
The sweet scented forests claim the highest concentration of natural negative ions on the planet, and certainly the highest concentration of Taoist temples and monuments.
Mt QingCheng is located above the famous and ancient Dujiangyan "dam" which protects Sichuan from seasonal floodwaters and also home to the Dujiangyan Giant Panda Center.
Emei Shan 峨嵋山 one of the 4 sacred mountains of Buddhism and nearby is the world's largest stone Buddha  Leshan Giant Buddha, 71 meters tall and also one of the oldest giant Buddhas, completed in 803.
Gongga Shan (7,556m) is the highest mountain in the West, near Tibet, there are extensive highlands in the Tibetan plateau area of Sichuan.
Jiuzhaigou Valley [9 village valley] (2,000-4,500m) is a famously beautiful area of lakes and waterfalls in the North of Sichuan on the edge of the Tibetan plateau – see separate article.