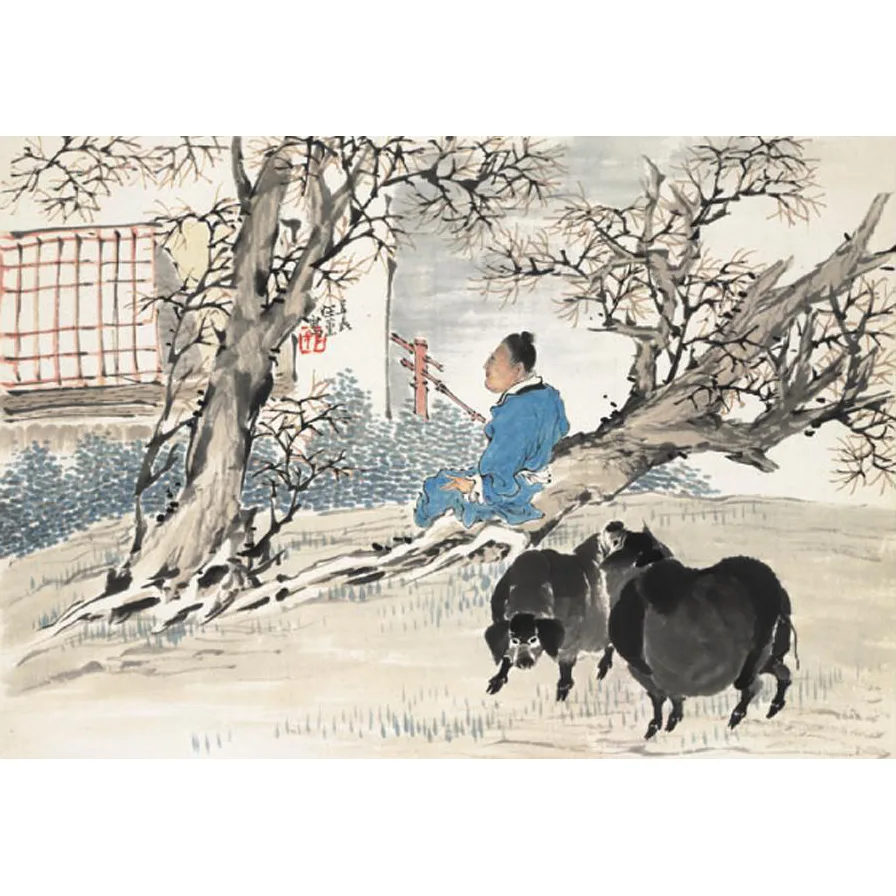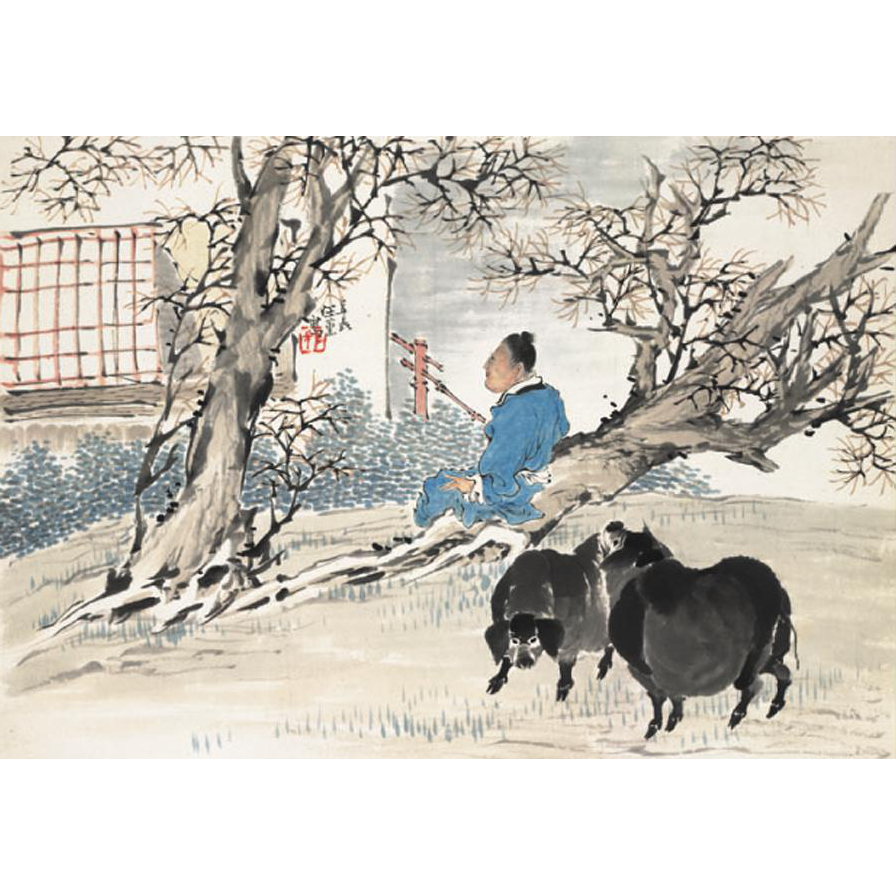 (This painting of pig is a famous artwork of Qing Dynasty artist 任薰 Ren Xun, 1835 – 1893. It is a collection of the Palace Museum in Beijing. ) 
In 2018, we hosted our first Inkston painting competition for year of the dog. We received great paintings from various countries. Each participant has received nice gift pack from inkston. We hope you have enjoyed your inkston art materials. 🙂
Painting competition to celebrate Chinese Year of the Pig 2019
On 4th February we start our long week celebration of year of pig. Hope 2019 will be treating you very well! Our 2019 pig painting competition starts accepting applications.
Painting Competition Rules
artwork should include the pig theme. You can paint anything related to pig. We also welcome calligraphy.
artwork should mainly use oriental techniques and traditional materials such as xuan paper, traditional inks, oriental brushes, modern styles are also welcome but some reference to tradition should be included.
artwork should be original and creative.
in each painting please submit a small paragraph to share 1, why you paint this; 2, any specific technique(s) you have applied for your painting.
you can upload multiple paintings but we only accept one painting from each participant for the competition. Therefore, please specify clearly which painting you want to use for the competition.
judges will be a panel of Chinese artists. The final result will be decided by your painting quality and creativity.
there are 2 categories, professional and amateur. We do not encourage professionals to participate in the amateur group this year.
participants will receive inkston vouchers.
The deadline for the submission is 31 March 2019.
The result will be released on 30 April 2019.
How to submit competition entry
Visit the appropriate category

Login or Register with email, Facebook, Google or LinkedIn account
Use the image button to upload your picture:

For any query you may have, please contact us.
Let's start this fabulous year with art!
Here are the stamp set released by China Post for this year of the pig. Aren't they lovely? 😉
See also our story about the pig.