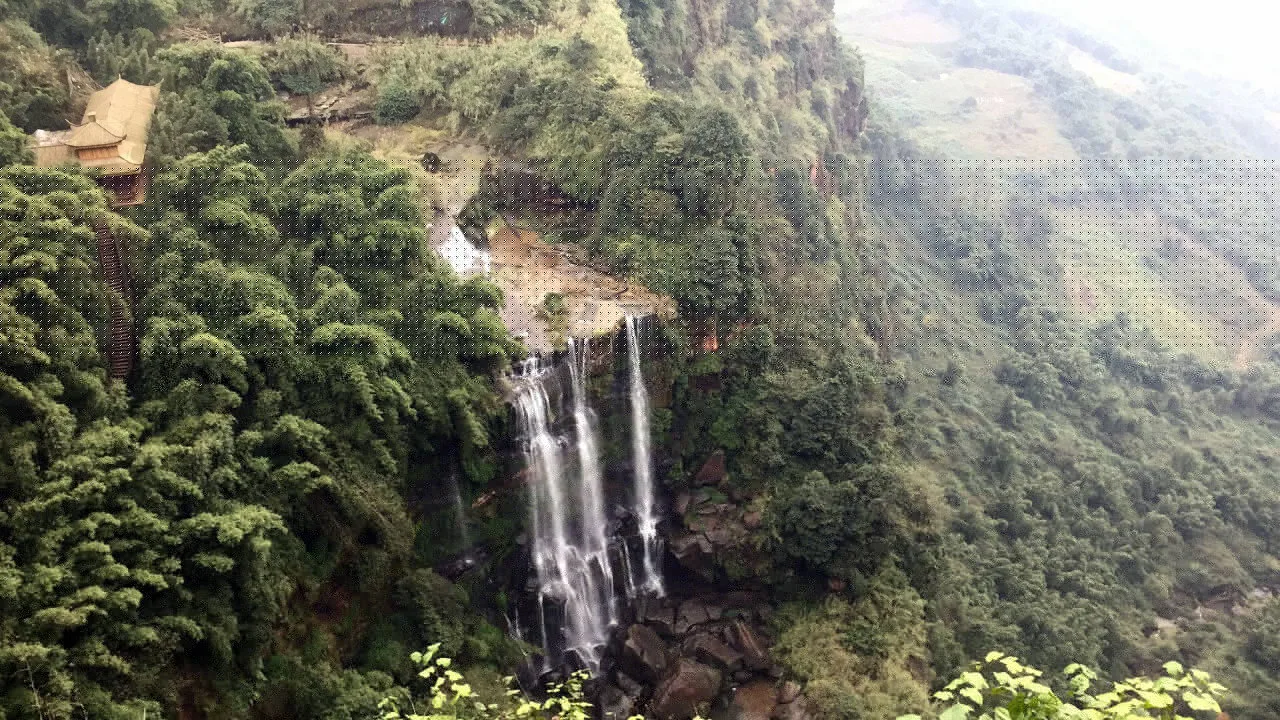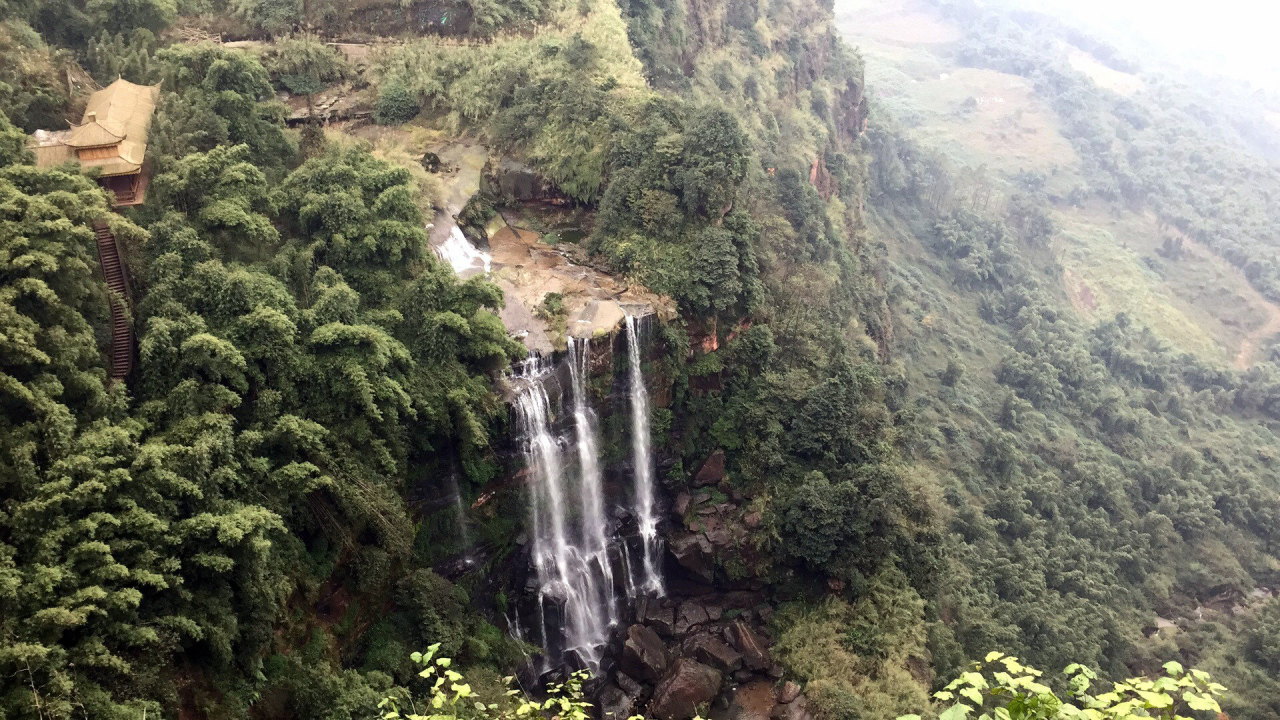 ShuNan 蜀南 means "Shu South" the southern part of the ancient Shu kingdom (now Sichuan province). ShuNan Bamboo Sea (蜀南竹海) is probably the largest bamboo sea in the world spread out over 120 square kilometers with 27 valleys and 500 hills. Climate here is so nice. The average temperature is around 15.5 degrees and humidity is above 83%. All these elements make this place perfect for bamboos to grow. In first half of 20th century, a group of brigands were hiding in this bamboo sea. They left here after 1950s. However, the buildings constructed by them are still in function nowadays.
Temples
Like all the places in this area, there is an ancient Buddhist temple. We are not sure how old it is but it is so well preserved. The temple is just hiding itself in this bamboo sea, quietly praying for the world for centuries.
Bamboo in Daily Life
It is very amazing to see how widely bamboo is used in locals daily life. Houses are built with bamboo, kitchen tools are made with bamboo, and various delicious food are made by using of bamboo. For example, locals are so smart that they gather the water filtered by bamboo roots and use such sweet water to make deserts, teas, and wines. A special bamboo wine is also made here by preserving wines in bamboo poles. Bamboo leaves are used for cooking too. Also the bamboo forest also creates a mysterious delicious mushroom kingdom. In this bamboo sea, hundreds types of valuable wild mushrooms as well as medical herbs are growing.
Bamboo is an important symbol in Chinese culture. It represents almost all the important values which are appreciated by Chinese. Bamboo always keeps green, vivid and has such a strong ability to survive. Its empty bamboo pole seems it is very open-minded and humble. The bamboo never is straight and flexible; this is a perfect combination of vigor and suppleness. It is fresh, elegant, strong, flexible, and humble. For hundreds thousands years, Chinese intellectuals have been pursuing these values and hope to form such a well established personality with these values.
Bamboo in Painting
In history, Zheng BanQiao 郑板桥 (artistic name of 鄭燮 Zheng Xie), 1693–1765, is probably the most famous artist who specializes in painting bamboos. He even created his own very unique style of calligraphy.
Materials for Painting Bamboo
If you want to paint such Bamboos, you can choose high grade oil soot inkstick, combo hair brush and wool (goat hair) brush, and inkston 3338 Xuan paper, Extra Fine 6575 Xuan Paper.

For Zheng BanQiao style calligraphy, all the inkston handmade Xuan papers are suitable. Inkston also has made a special Xuan paper for calligraphy purposes. The special percentage combination of raw materials and of processing methods make this paper perfect for calligraphy purposes.

Bamboo Design
Our ceramic artists have created a series of beautiful bamboo-inspired ceramics and we also have some nice bamboo fans for your own painting.