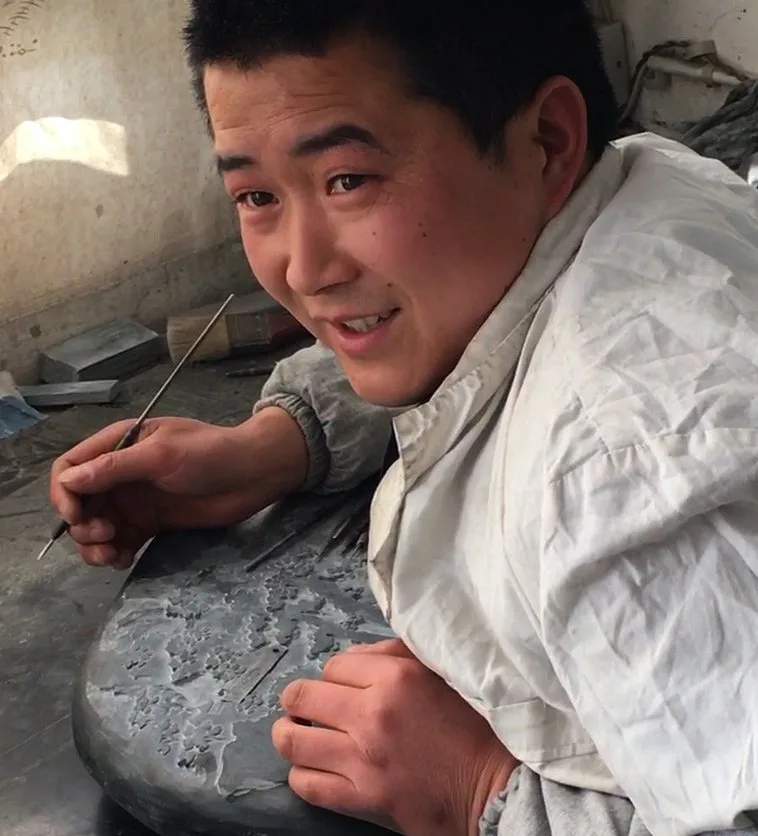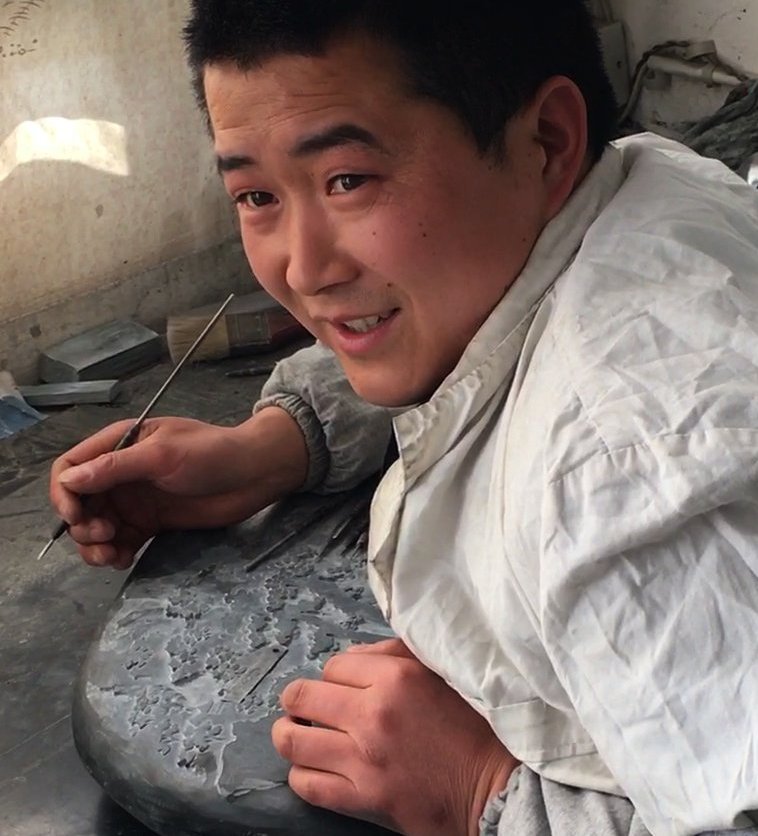 What is an inkstone?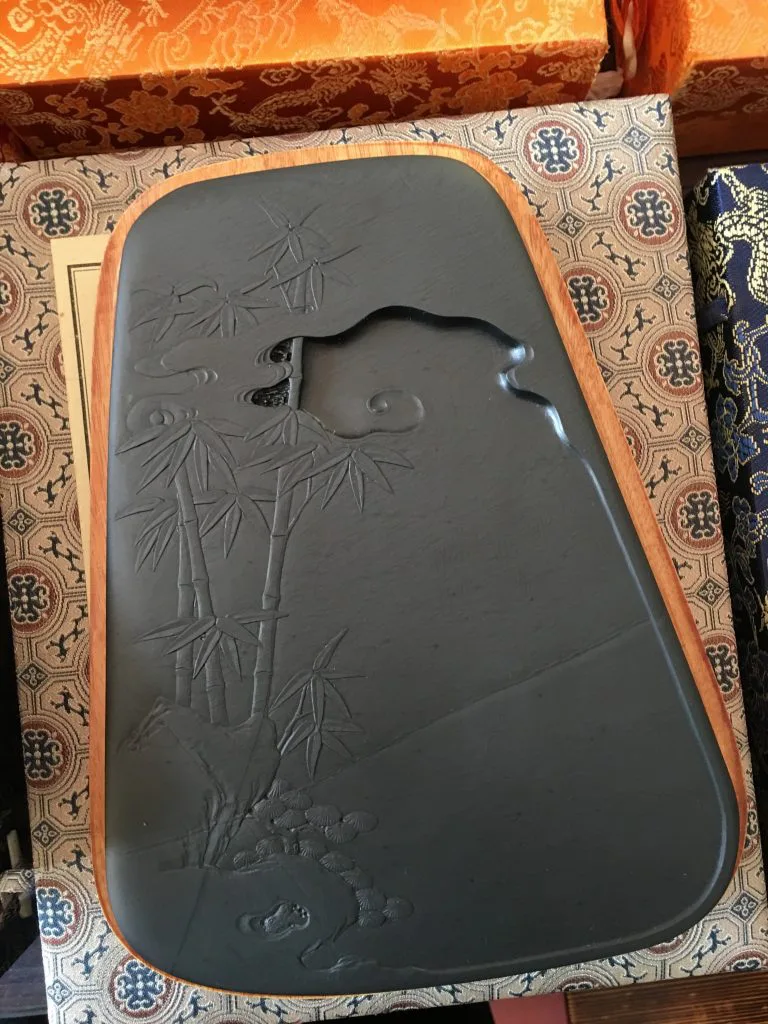 The ink stone is traditionally regarded as the chief of China's "Four Treasures of the Study",  a precious work of art and a collectors item to be handed down from generation to generation.
Sheyan (歙砚) inkstones from Shexian, Huizhou in Anhui province have been produced since the Tang Dynasty. The stone has is a special type of local black slate and may also display a variety of gold-colour markings or lines, there are some examples of these in the Inkstone Buyer's Guide.
How is an Inkstone used?
Inkstone is Chinese art's mixing palette for ink.  In particular the inks are kept in the form of a inkstick which is rubbed on the stone and mixed with water to make liquid ink.
Of course, as well as the carved design there is a sunken inkwell, which is normally angled from shallow to deep, so there is a deeper area which acts as a reservoir for the mixed ink and a shallow area for the mixing or simply removing excess ink from the brush.
How is an inkstone made?
Highly polished and richly decorated hand-carved inkstones take months to make, here's the basic outline: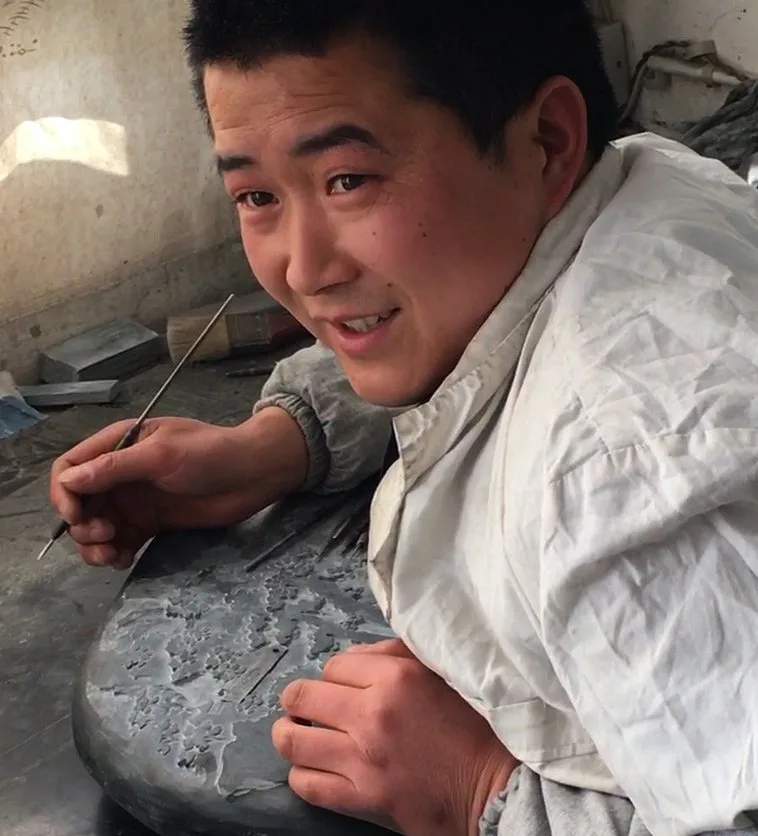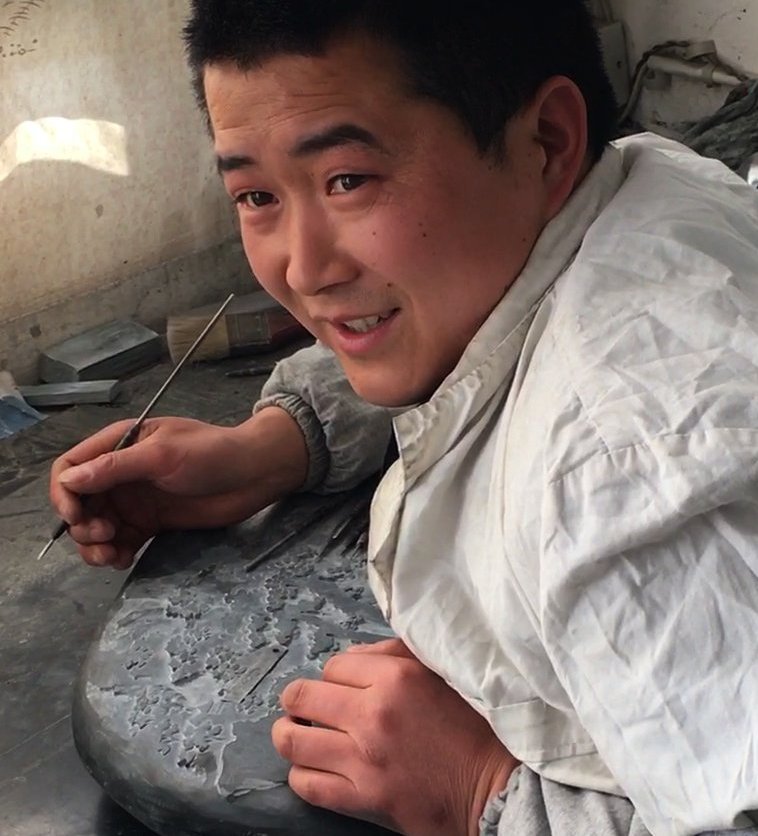 To start the stone block is cut and polished to the desired size – which can vary quite a lot as both large and small stones are produced.
Then each individual Ink Stone is carved and engraved in three stages.

The first stage is called 'paint', which means to carve the outline of the design on the stone.  The designs can vary a lot but are commonly natural scenes, mountains, forests, temples and themes from traditional art.
The second step is to make delicate carving work on the stone to turn the outline into a three dimensional carving.
The last step is to complete the fine detail of the carving.

Last but not the least, after the carving work is finished, the stone will be polished carefully to make sure the surface is smooth enough to make ink.
We also had a good book recommendation for those wanting to learn more:
The Social Life of Inkstones – Artisans and Scholars in Early Qing China by DOROTHY KO