INKSTON Perfect 85 Xuan Paper
$87.66 – $595.86
Perfect 85 is prepared using the finest ingredients and production process the highest concentration 85% bark which is all naturally sun-bleached.
This is fine 37gsm paper, in large 138x70cm size (I sheet has a surface area equivalent to 15 sheets A4).
Available in pack sizes:
10 sheets (0.32kg net weight)
25 sheets half-width (0.4kg net weight)
25 sheets (0.8kg net weight)
50 sheets (1.6kg net weight)
100 sheets (3.2kg net weight)
Paper packs

25 Sheet Roll of half-width sheets – standard parcel shipping
25 Sheet Roll of large size – 1kg approx. shipping weight
10 Sheets in decorative cylindrical tube 1kg approx. shipping weight
50 Sheet "half-pack" 2kg approx. shipping weight
100 Sheet pack 4kg approx shipping weight

Brand
Maker
Materials

特种净皮 Te Zhong Jing Pi The highest grade Xuan paper, recommended for Sumi-e / Chinese painting
and professional calligraphy.
Contains 80% or higher Pteroceltis Tatarinowii (青檀 Qing Tan) bark, and 20% or less rice straw.

Suitable for
Product Size
70 × 138 cm
Product Weight
Shipping size
78 × 7 × 7 cm
Shipping weight
[depending on variation]
SKU
p85p
asin
B071CW216P
UPC
INKSTON Perfect 85 Xuan Paper contains 85% very fine Pteroceltis Tatarinowii tree bark, it is untreated/unsized (raw/uncooked in Chinese) and is suitable for both painting and calligraphy. It is recommended for people who have at least intermediate level of Chinese calligraphy or/and painting.
This pack of paper is handmade in the most traditional way with spring water, rice straw, and 2 years old Pterocelti Tatarinowii tree barks, at the ancient Xuan Paper workshop featured in Xuan paper making – a Unesco intangible heritage.
For more information about Xuan paper types and usage see Chinese Xuan 1,000 year old Truth paper.
Natural sun-bleaching during the material preparation process: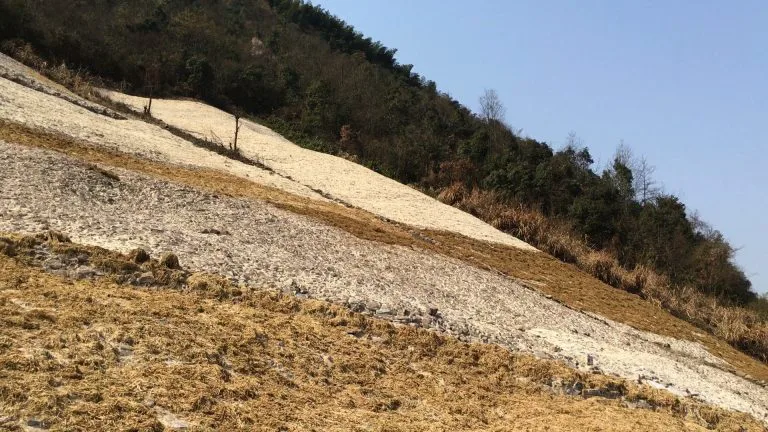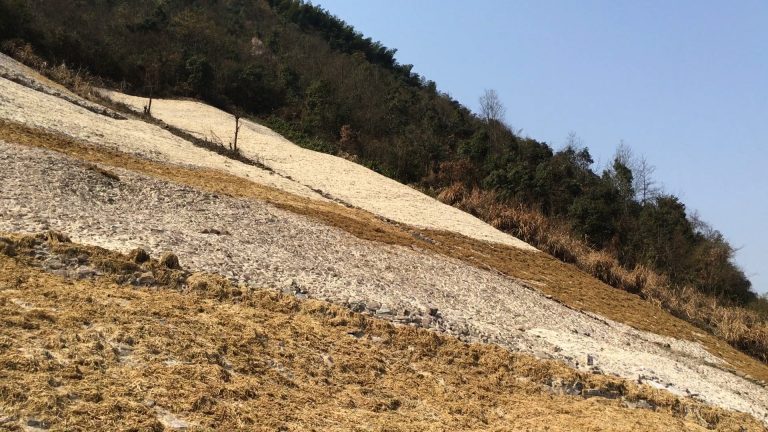 Recent discussions in: 138x70cm Plus Size xuan paper