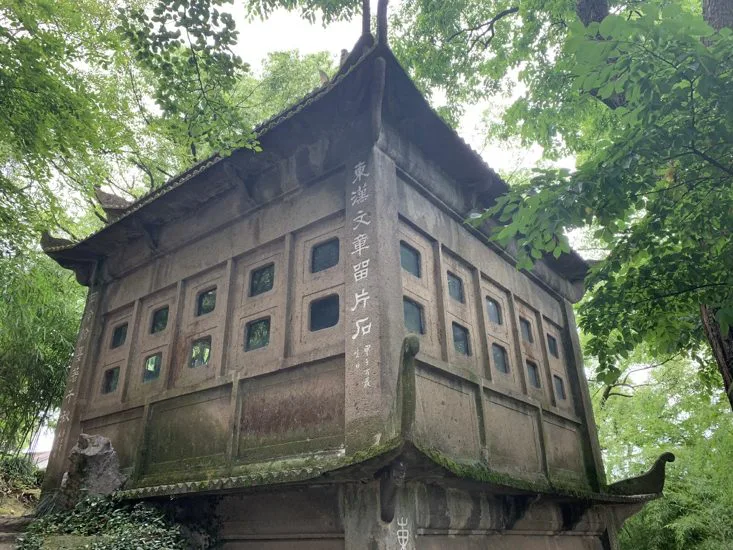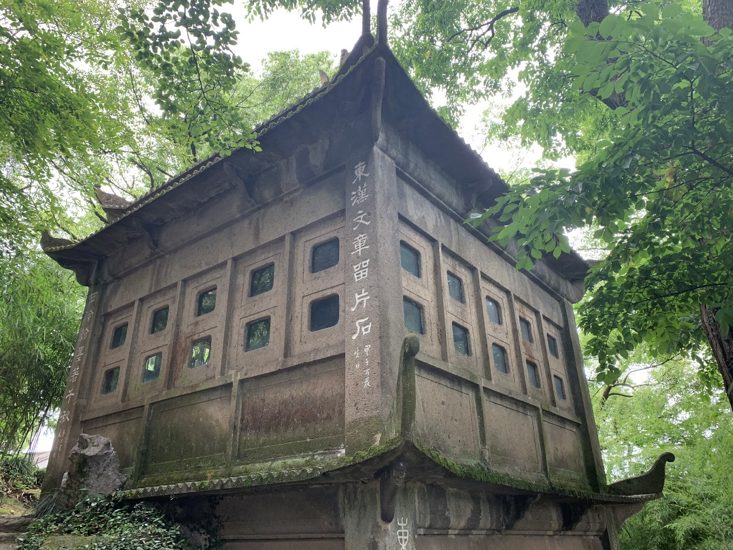 writer: Felice Vuylsteke
ONE LOOK GIVES A BEAUTIFUL PANORAMIC SIGHT ON WEST LAKE, ANOTHER LOOK AT THE ENTRANCE OF THE XILING SEAL ENGRAVER'S SOCIETY.
Everyone has probably already heard of the famous West Lake in Hangzhou. This place is known for its romantic scenery and legend of the White Snake lady. Apart of this, it also beholds another beautiful area which cannot be ignored if you are a Chinese art lover (more specific an engraving enthusiast) named the Xiling Seal Engraver's Society.
How the society was founded
In the last period of the Qing dynasty (1904) there were four seal engravers that often came together to engrave seals, discuss different techniques and exchange their opinions with one another. Their names were Ding Fuzhi, Wang Ti, Wu Yin and Ye Weiming. They all had their own style and skills not only in seal carving but also in calligraphy and painting.
Ding Ren and Wang Ti were both born in Hangzhou, Zhejiang province. Ye Ming had lived with a family that had lived in Hangzhou for generations. Whilst Wu Yin was born in Shaoxing where he learned the artistic way of engraving in Qin and Han dynasty style.
Like I said before they were not purely engravers but were artistic on many levels. Wang Ti and Ye Ming were gifted in Official and Seal script for engraving and calligraphy. In Oracle calligraphy Ding Ren had a steady hand and an elegant, touching way of painting. While Wu Yin could make vigorous seal work he also liked to paint birds, flowers and landscapes. He was so skilled he could engrave on monuments and develop inkpads to make a business out of it.
Meaning of the seal
In the museum there is a great collection of seals throughout different dynasties. From very little ones made of bronze to very big ones carved out of stone. A big square seal which had a dragon on it was only meant to be used by the emperor whilst smaller rectangular seals were meant for the regular people. Seals were always used as a sign of agreement for business which is still used nowadays in China. Throughout the years, engravers would get more creative. One particular artist even wrote on a seal how he had spent his day in just 4 characters.
A lot of stone seals have the original form of nature; some were carved into landscapes or animals. The most common animals used on seals were lion, mythical animal, turtle or camel. The animals were often chosen with a purpose and had a meaning. Seals with a camel on the top were seals that came from the North-West; the ones with a turtle had the intention to show longevity and the one with a lion stood for fortune.
Apart from what to put on the seal, there is also a choice of what kind of material to use. As for a stone there are many different varieties. Stones from Qingtian you can buy everywhere and have an average price. Balin stone from Mogolian area is a perfect type of stone with good ratio of price and quality. Another impressive stone is the Shoushan because of its red color. Although these are the more common ones with an acceptable price, there are others which are rather unique and therefore pricy. The "chicken blood" stone is beautiful just as a stone itself. There is even a stone that looks like the blue cheese Roquefort (not kidding).
Impressions of the Xiling Society museum
"The first thing that comes to my mind is the setting. Standing on the top of hill where the society is located, you have a beautiful view on the West Lake. To my surprise I had more interest in the calligraphy hanging there than the seals. The explanation of the different kinds of stones was interesting as well because there were more kinds than I imagined." – J.
"What I remember most are the different kinds of seals and their shapes and colors. Also, the size represents the different dynasty's when it was made. It is like that you could really see what time the seal was crafted, what kind of materials were used, and the manufacturing technology. Those seals embody the craftmanship of the people and culture of that time. For example, some seals are gross, and this means technology at that time was not so advanced, such as the technology in some minority nations. While some seals are delicate (such as those in the Song and Qing dynasty). At that time people were more educated and had a better social living conditions, so this influenced the development of the seals.
In ancient times, a seal was the symbol of status. Once it only belonged to the royal family and government officials, but gradually more and more people were allowed to craft their own seal. They used different materials, such as jade and bronze, to explore this craftsmanship." – H.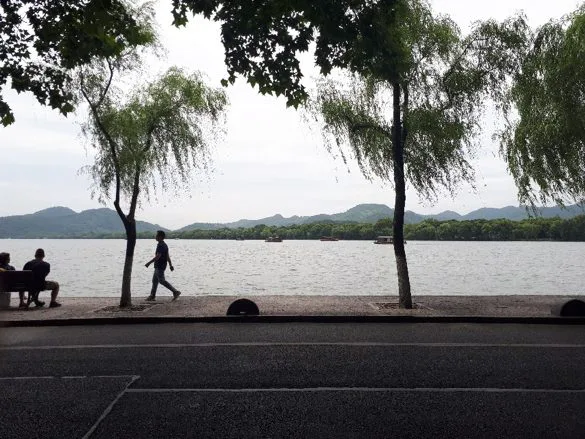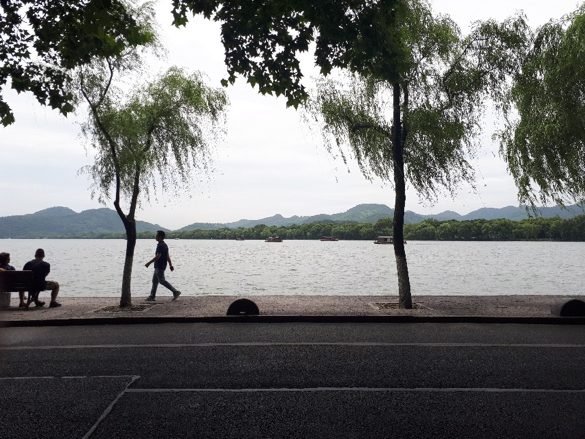 Visiting tips
The area of West Lake is always a delight to walk around. During the summer it can be quite hot but with sunscream and an (sunscreen) umbrella you will be just fine. Around West Lake itself there are many places to visit and relive the legend that attracts people to this place. For example in the Leifeng Pagoda you can climb the stairs while reading the legend of the White Snake Lady. On a hot day it may be exhausting but once you've reached the top, the view is truly stunning.
If you are a fan of temples, then I'd recommend you to also visit the Lingyin Temple. There you can find beautiful stone carvings, not just characters but also sculpted Buddhas. When you take a walk through this site, you can sense nature; and if you forget the tourists for a while, you can really feel yourself becoming peaceful.
Do not forget West Lake itself! You can take a beautiful long walk along the so-called Su Causeway to walk around the lake. You can even take a boat ride which, I do have to say, is full of fun. Also, you can find many stone carvings and artistic objects. There is no better way to finish an artistic trip at the Xiling Seal Art Society. If you have a Chinese friend who could join you during your visit, please do invite him/her to join you. Apart from a very beautiful museum and surrounding, everything is explained in only Chinese.
Links to TripAdvisor: tourist review 
Artist Seals:
Seal Stones:
Seal Carving Tools: