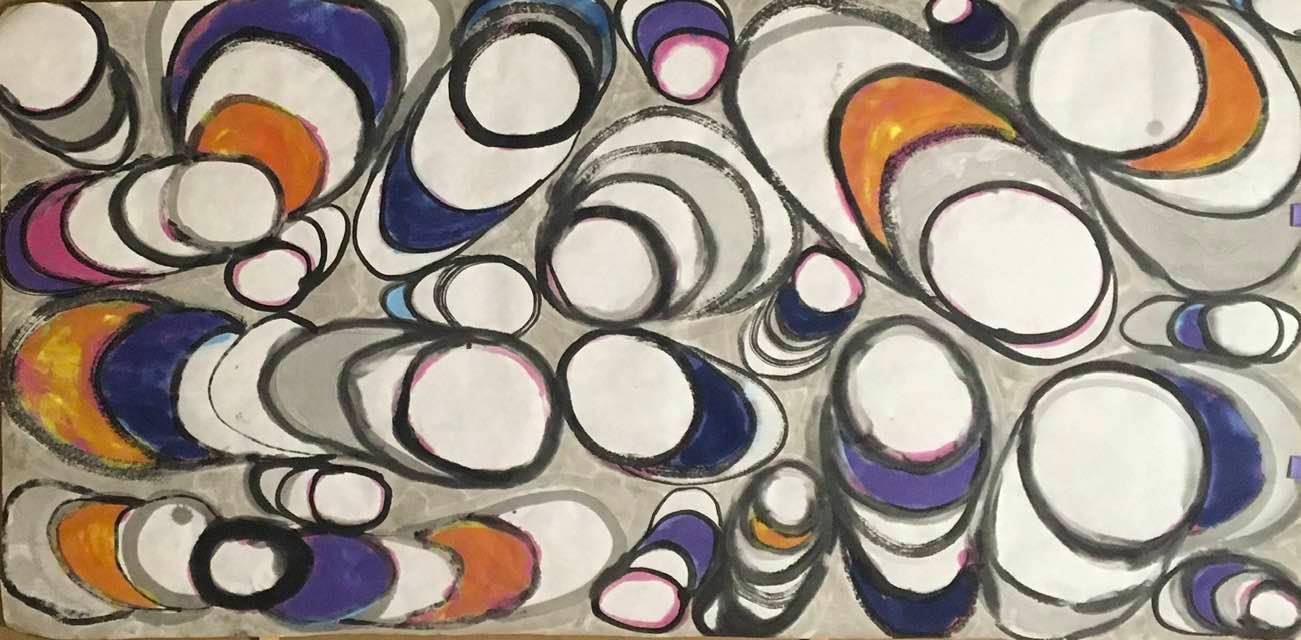 Have you encountered difficulties when combining Western painting techniques with Chinese ones?
I only use water-based inks on Chinese papers. The inks I use are Australian artist quality (and some European as well) water-based. The advantage of these inks is that they are transparent. The colour glows and has a great ability to stain and flow with the fibres of the papers. And what I can tell you is that oils and ink do not mix!
(click and read: inkston's research paper on Chinese Colours)

Have you been influenced or inspired by other artists?
John Olsen, Tim Storrier, Fred Cress and John Peart were all influential and important in my development and growth. I was also influenced by meeting the lithographer Fred Genis who had arrived in Australia to set up his lithography workshop. He had worked with Jasper Johns, Robert Motherwell, Walasse Ting, Jim Dine and many renowned American and European artists.
Do you have any favourite materials to work with?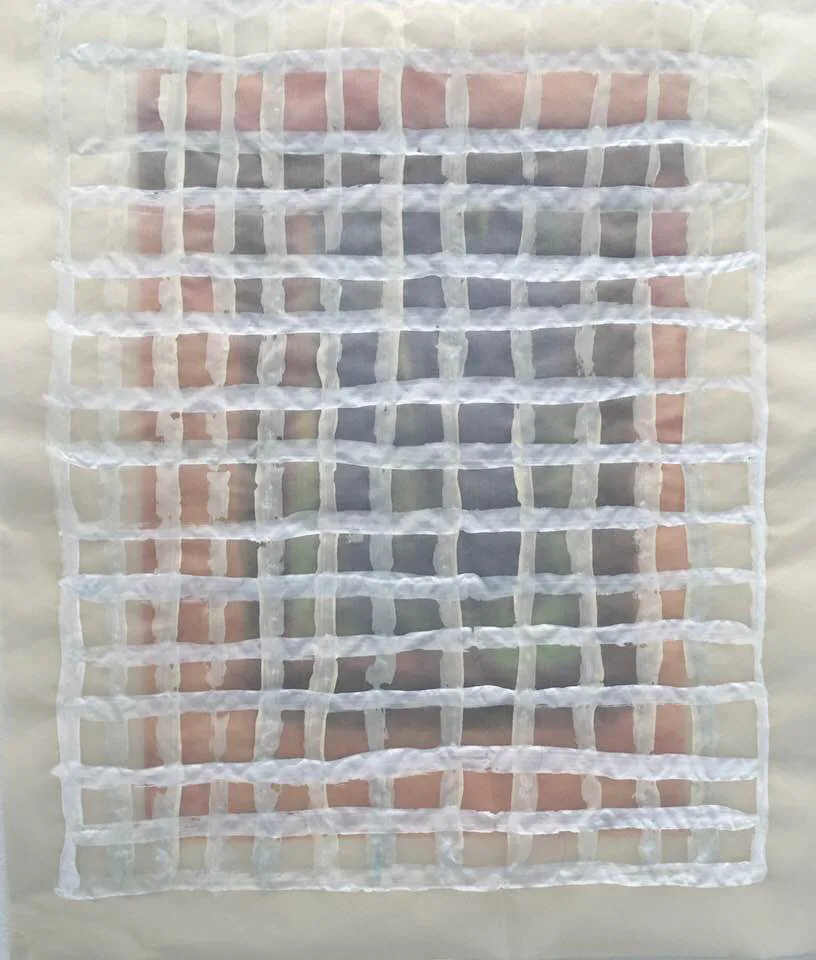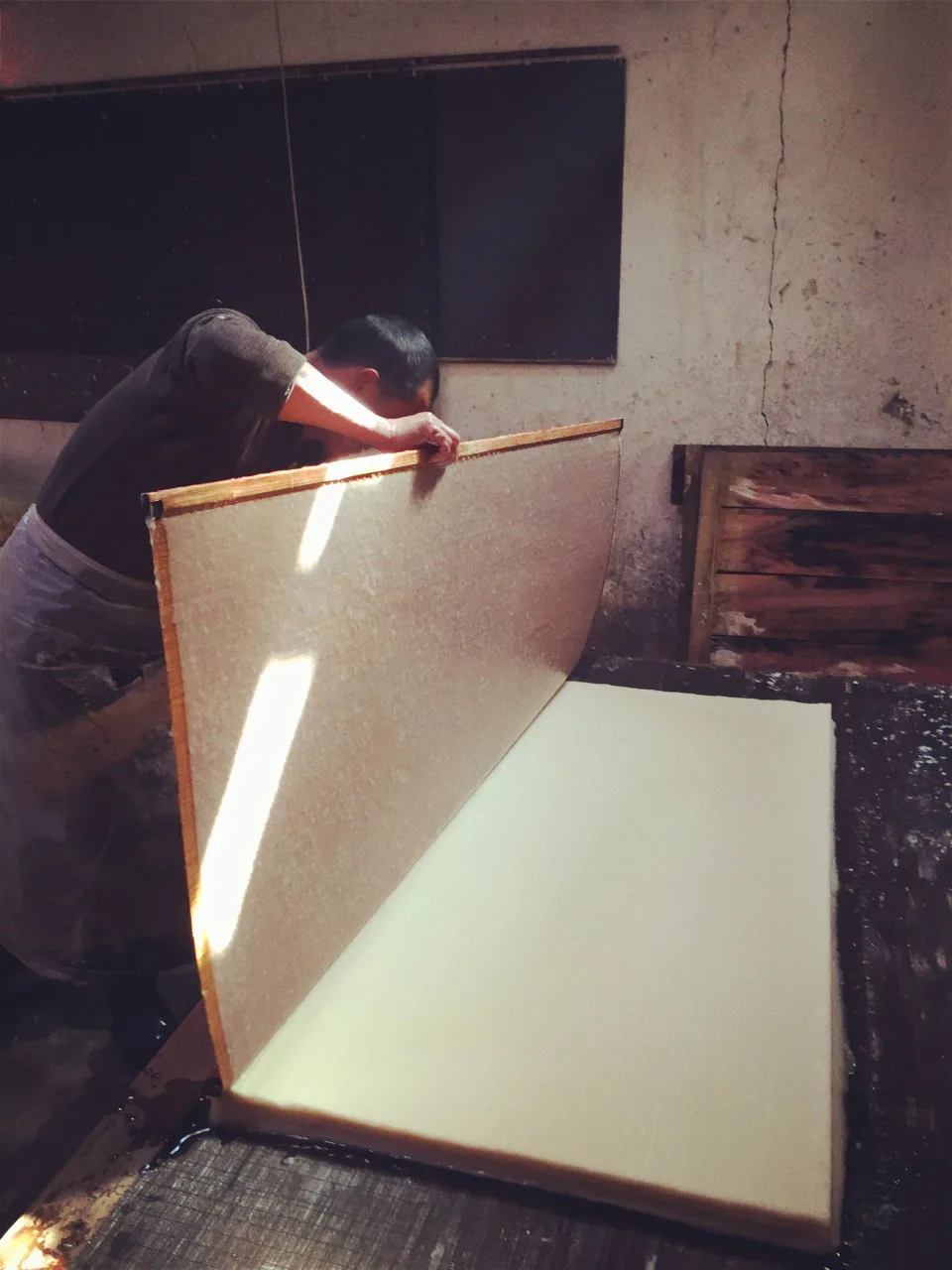 Working in the print publishing company gave me a lot of different perspectives towards paper and how to use it. My first encounter was with Japanese paper as at that time there were no Chinese papers. I remember meeting the head of Arches paper of France when he visited Australia. We were using a range of their handmade papers. Want to see how papers are handmade with natural fibres? Click this inkston research article: Xuan Paper Making – a UNESCO intangible heritage.
By meeting different artists who used paper in different ways (etching, screen prints or lithographs) it became clear to me that there was a symbiotic relationship between image and paper. It's colour, texture, weight and composition and so many other factors gave me an understanding of the relationship and potential of the appropriate paper for different works. It was to influence me in my appreciation and ongoing experimentation with varying Chinese papers. Be that rice, mulberry, flax and combinations of the above. I am increasingly using silk as well. Expensive but fabulous. (click to read: What is Chinese painting silk and how to use it for art creation?)
Are there any techniques you would like to share?
The advantage of water-based inks is that they are transparent. The colour glows and has a great ability to stain and flow with the fibres of the papers. The thin colours build up and create a great range of tones.
A magic ingredient with ink painting is aluminium. AlO2 Aluminium Oxide. (see Inkston research paper on the application of Aluminum: how to play alum in the paper? )It creates a flux with the water and pigment, suspending the pigment in the water. It creates an aquatint like powdery tone to the line. There are infinite possibilities with this traditional ingredient in ink painting.
Have you always painted or had another profession before becoming an artist? How did your life as an artist start?
My interest in Chinese art, architecture and ceramics began when I was in school. I did so at a high level. The last two years of high school I was finally able to study art. At the University of Sydney and UNSW, I studied for an arts degree (Sydney University Fine Arts was and is an academic history course). At UNSW I studied Drama, German Literature and History and Philosophy of Science. I was painting throughout this time. In acrylic on canvas and paper. I taught myself oil painting from a book. I still make and sell oil paintings and it is a significant part of my practice along with ink painting and ceramics.
After graduating from university, I was fortunate to be employed in a small original print publishing company in Sydney. This allowed me to get in contact with great artists in Australia. Watching and learning to see their working methods and visiting their studios. I think this was my art school and training. I read H.H Arnnason 'The History of Modern Art and Sherman Lee 's History of Asian Art' (Sherman Lee was Director of the Cleveland Asian Art Museum).
The delight and inspiration in both of these histories was and is the ignition of my career. Notwithstanding my long passion for painting.
Do current events (like natural disasters in Australia) have an impact on your art or inspiration to make an artwork?
Catastrophic events have little artistic inspiration. Although I read widely and keep abreast with multiple international news organisations, I find little interest in reacting to an obvious narrative derived from the news cycle. However, ideas of frailty, gesture love beauty are of immense interest. As does observation. We look we draw. And as for inspiration, I have been looking at Chinese art and society for the past fifteen years and it's has been a significant part of my oeuvre.
Interested in Inkston art materials, see below and see more: Inkston Shop