Happy 2018 with Peach Blossoms from Inkston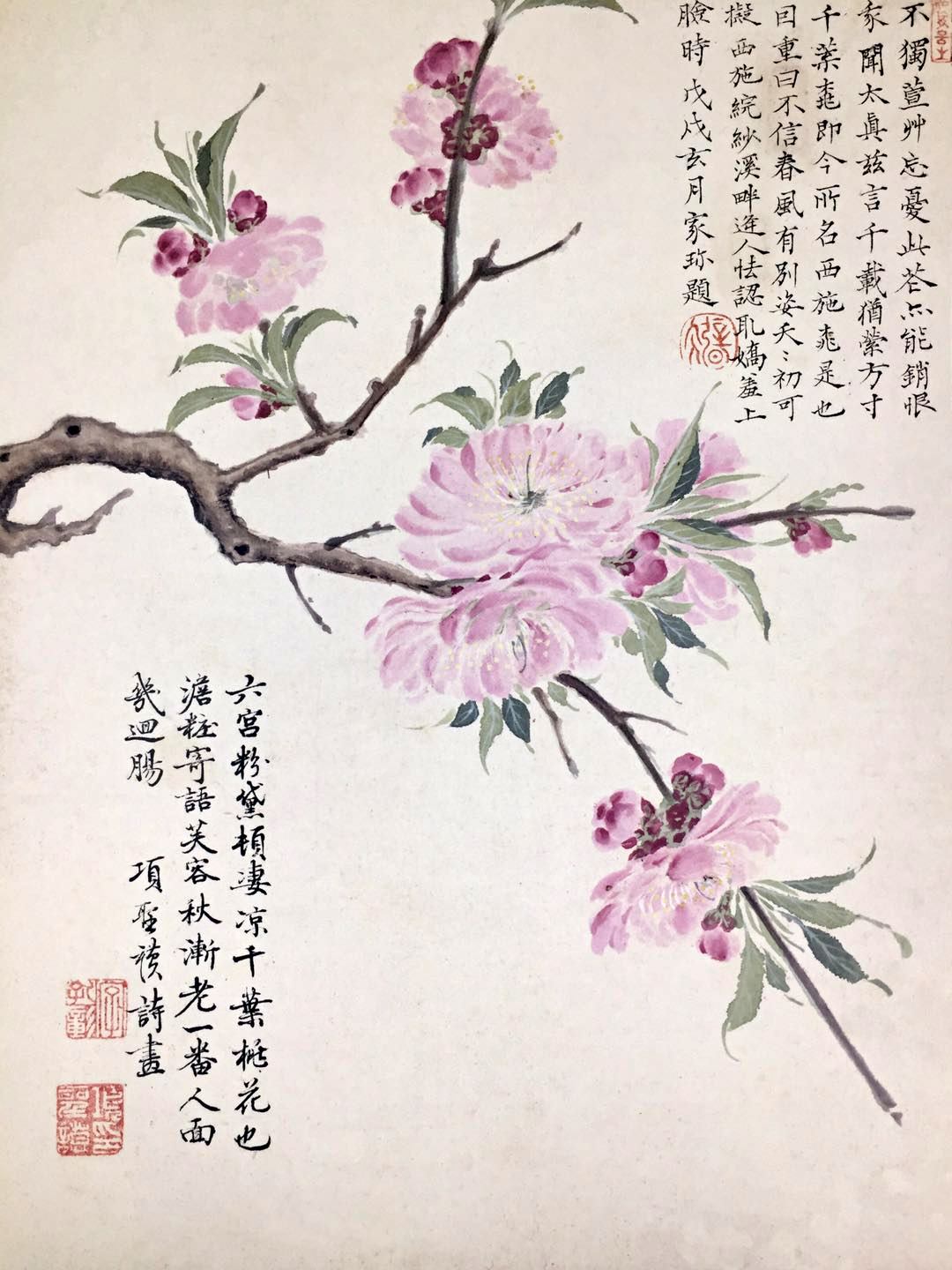 Peaches flower early in China and so are revered for their virility. Chinese have
cultivated peaches for 8,000 years (according to archeological research in Zhejiang) so it is not surprising that peaches feature largely in ancient Chinese mythology, as a defence against evil (桃木劍 táomù jiàn peach wood sword for exorcising demons),
a symbol of longevity (the longevity god 南極老人 Nánjí lǎorén "Old Man of the South Pole" carries a peach), and good luck in love (桃花运 táohuāyùn peach-flower-luck).
In this painting, the poem on the left hand is written by the artist expressing the beauty of the blossoms and transience of beauty, and signed Xiang ShengMo composed this poetry and painted this peach blossom. Then we can see a perfect example of a pair of square name seals, one Ying seal and one Yang seal. This is the traditional way to sign a professional art work.

On the right side, there is another poem on the same theme written by the collector 家珎 Jia Zhen followed by a single round collector's seal. There is also a rectangular decorative 引首章 Yin Shou seal in the top right corner - see our seal article for more on seal usage.
Here, at the end of 2017 and beginning of 2018, we hope these peach blossom serves as the messenger of Spring and bring you a happy and prosperous 2018!
Thanks and updates from Inkston
Flower Stems - painting techniques from Mustard Seed Garden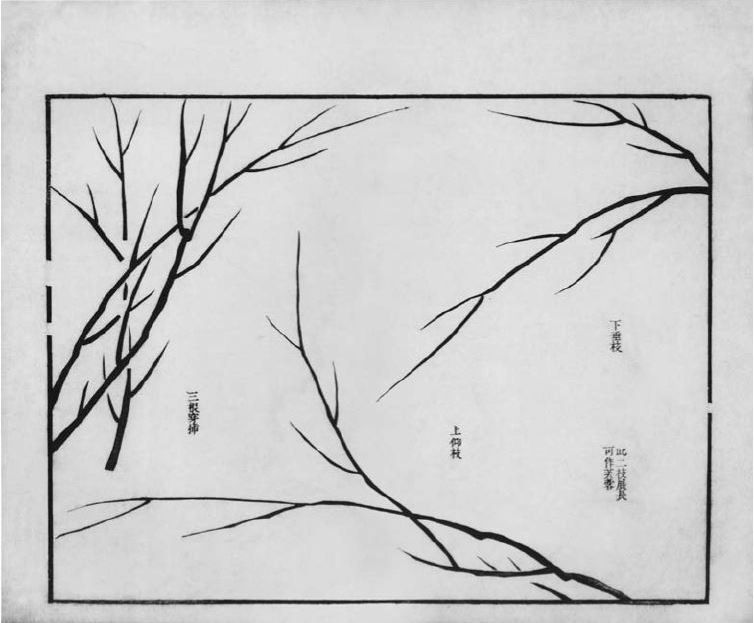 Inkston Summary To paint stems well, first you need to have a good plan of how to position the stems before you start painting. When thinking about the positions, remember the purpose is to make the stems vivid and alive. In the end, how the stems' posture will decide the 'personality' of your flower. Make sure to note the different …


Flower Leaves - painting techniques from Mustard Seed Garden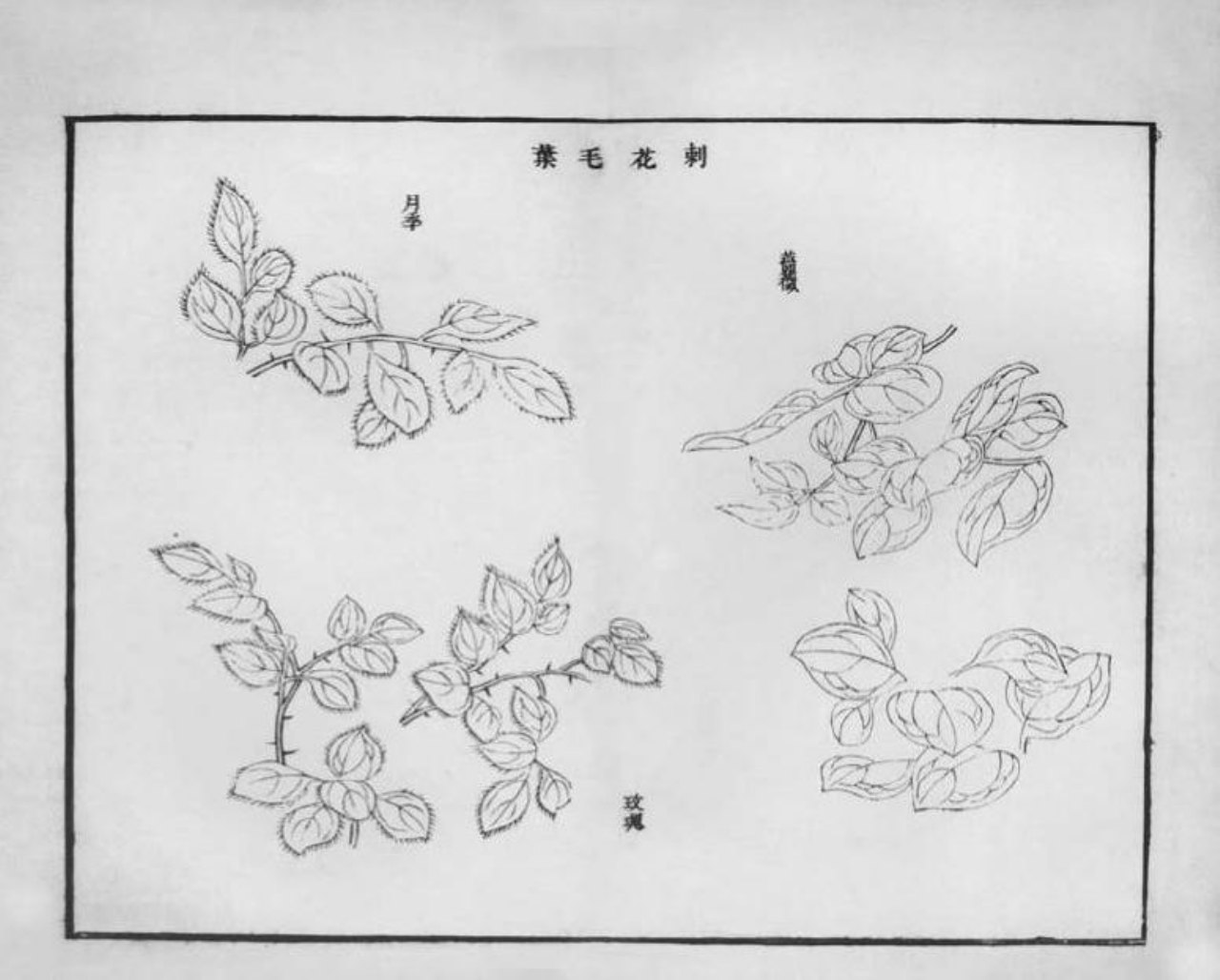 Inkston Summary A complete flower painting needs good combination of flowers, leaves, and branches. Flowers need to be 'boneless', and branches are the structures. From this perspective, leaves function as the connection of flowers and branches. Branches help flowers to develop. To 'develop' a beautiful flower plant, leaves are essential 'joints'. Therefore, you should never ever ignore the importance of …


Flower Petals - Mustard Seed Garden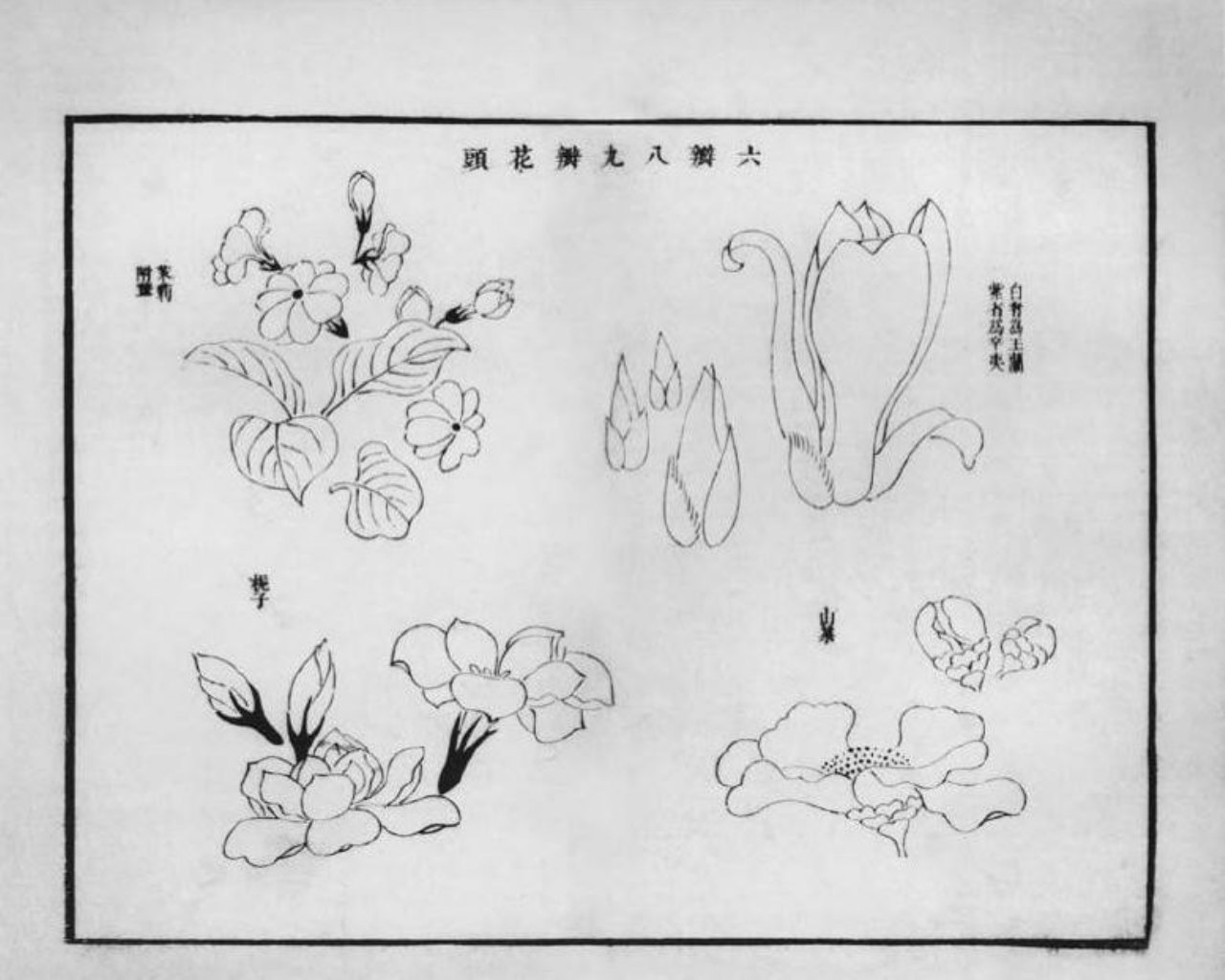 Each flower has its own personality. Observing closely, you will find there might be hundreds thousands types of flowers and each one is unique. Therefore, to paint flowers well, it is very important to learn how to set your 'angle'. Consequently, main principles to bear in mind are that: • all the flowers can be categorized as 'open' and 'not …


Thanks for your support of our project, we hope to continue providing you with interesting and useful information.