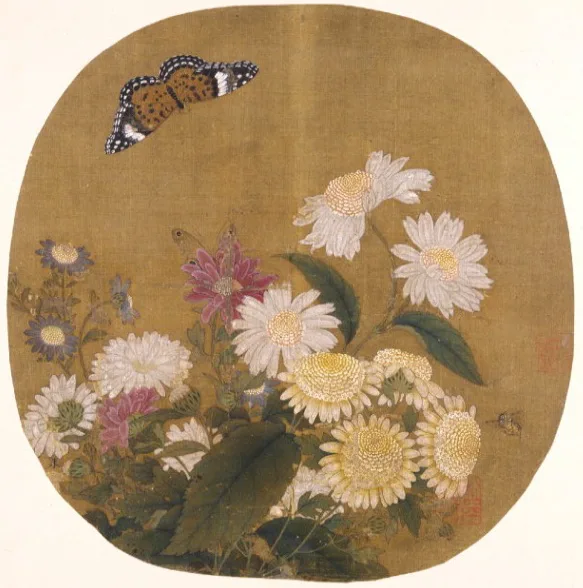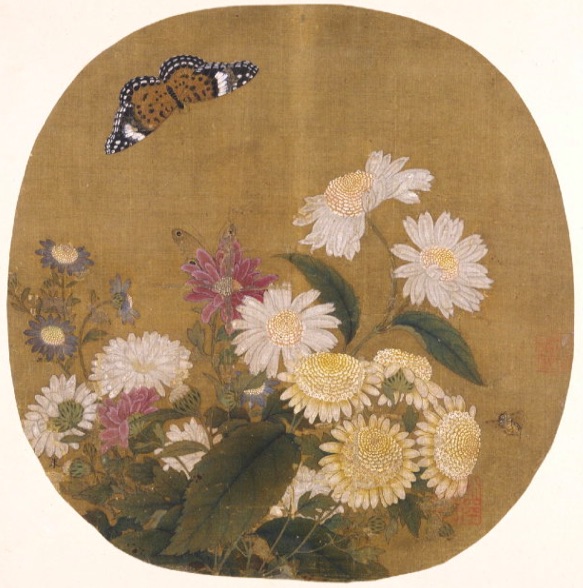 菊:凌霜飘逸,特立独行,不趋炎势,是为世外隐士。
Chrysanthemums "菊花 júhuā", are one of the traditional 'four gentlemen' of Chinese painting, representing autumn. (The others are plum blossom, orchid and bamboo, representing winter, spring and summer.) This flower opens in late autumn and has rich pleasant smell. It is also described as 'cold beauty' in many Chinese classics.
To paint chrysanthemum, we would recommend you to use either Expert Flower and Bird Xuan Paper or Extra Fine Flower and Bird Xuan Paper. For professionals, we would recommend to use Inkston Perfect Series Xuan Papers. 🙂 You can also try handmade mulberry papers and these papers can have very unique artistic effects.
Examples
Young chinese artist 朱晓 Zhu Xiao is famous for her flower paintings.
Video
Mustard Seed Garden Video tutorial by Chinese artist Wu Peng 吴蓬, who was born in 1941 and currently researcher of Shanghai Calligraphy and Painting Institute. He is especially famous for calligraphy (Oracle) and flower paintings.
【芥子园画谱技法讲座】 22(二)兰竹梅菊(13 14)菊
Pictures
Related pictures from the Mustard Seed Garden book.
Materials
Books
Chrysanthemums