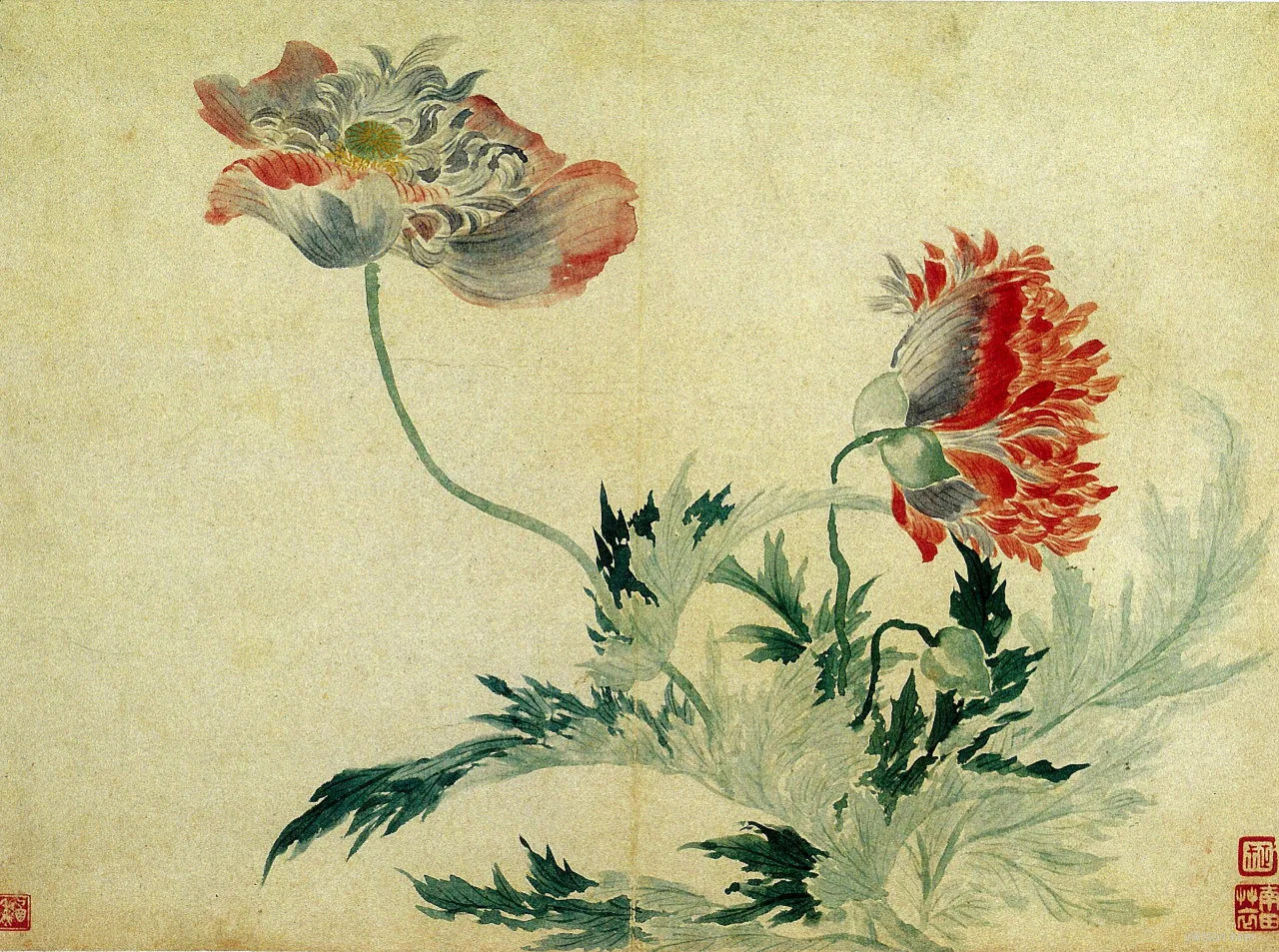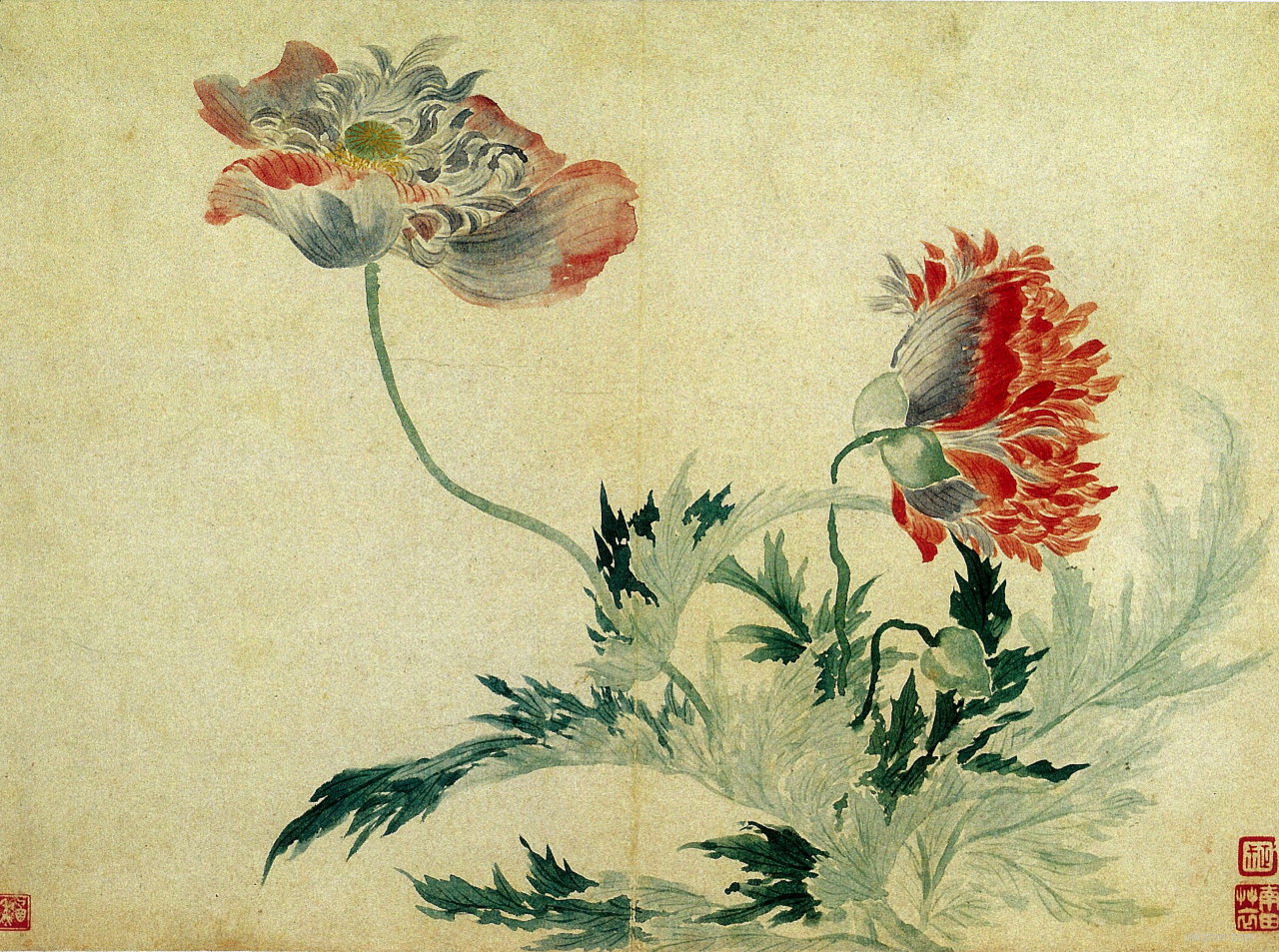 Part of a series of articles on painting techniques from 'Mustard Seed Garden' manual and encyclopedia of chinese painting.
Cover Picture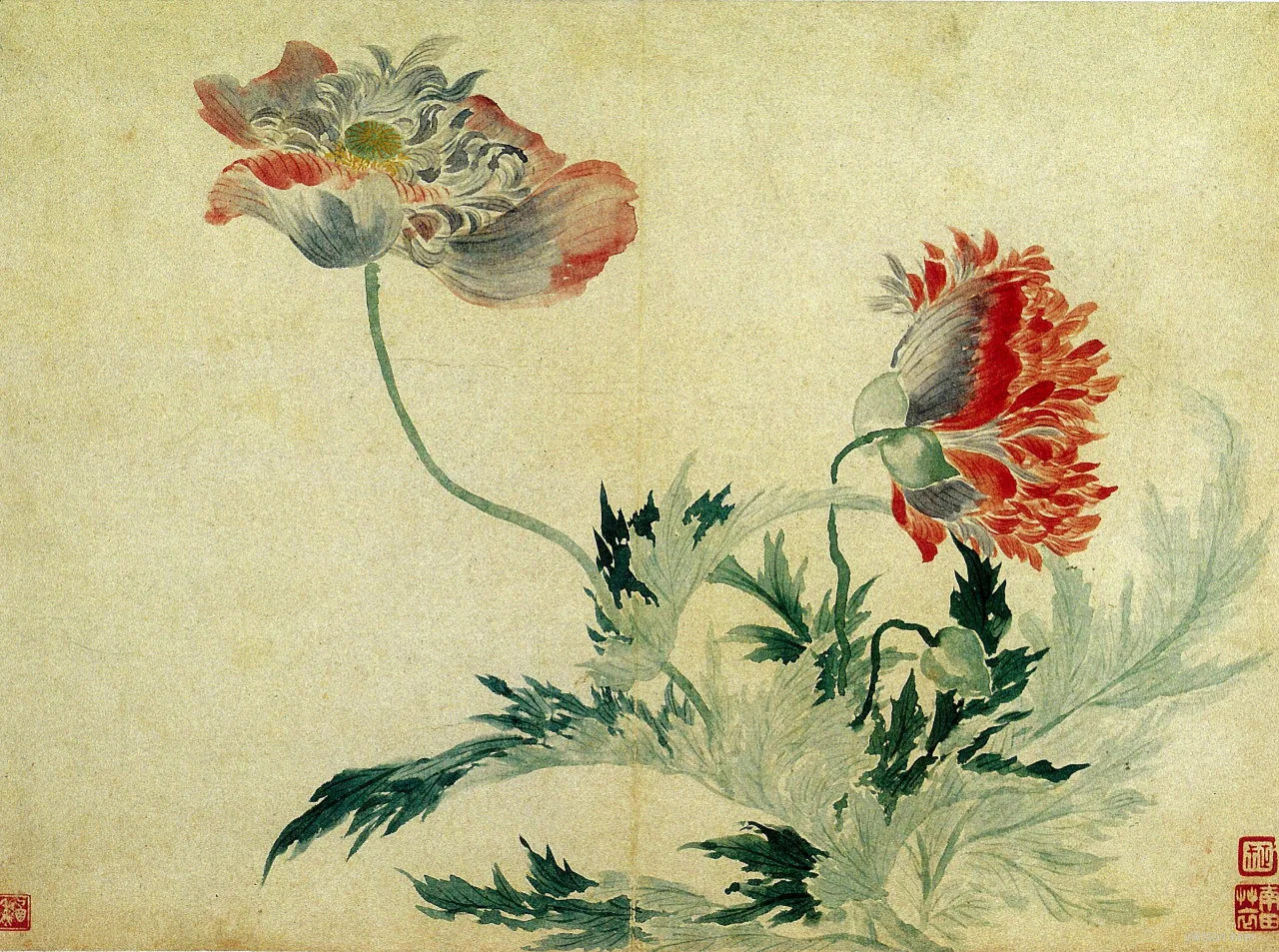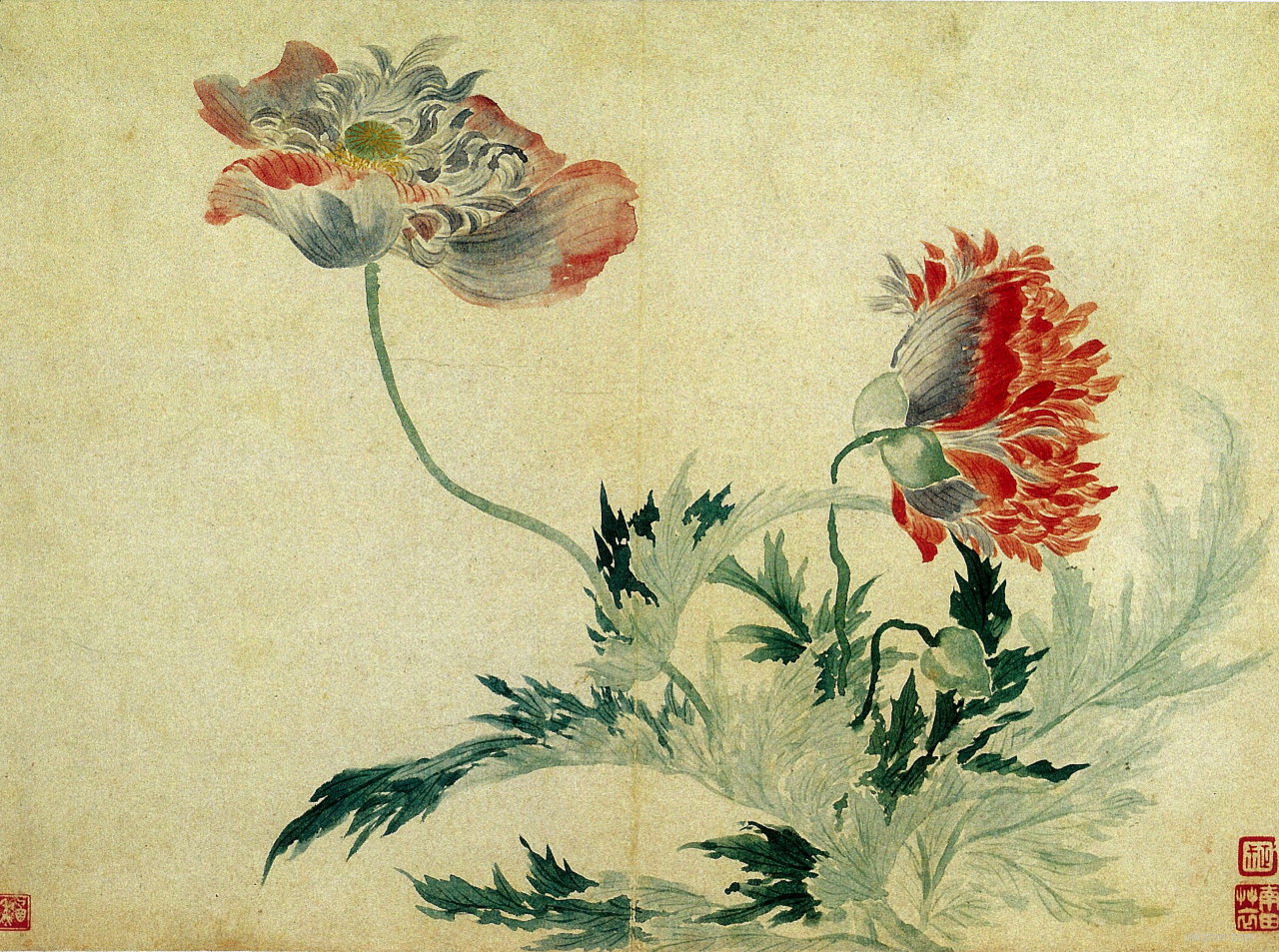 Cover picture is by master of Flower-and-Bird painting Yun Shou Ping 惲壽平 (1633—1690): you can also see his online gallery and poster book on inkston:
恽寿平 Yun Shou Ping Landscape Flowers and Birds Painting Album
Inkston Summary
To paint the stems of flowers well, first you need to have a good plan of how to position the stems before you start painting. When thinking about the positions, remember the purpose is to make the stems vivid and alive. In the end, how the stems' posture will decide the 'personality' of your flower. Make sure to note the different stems of different plants. You need to make them crosses naturally with each other.
For beginners, we would recommend you to practice painting bamboos and plum trees first.
Video
Mustard Seed Garden Video tutorial by Chinese artist Wu Peng 吴蓬, who was born in 1941 and currently researcher of Shanghai Calligraphy and Painting Institute. He is especially famous for calligraphy (Oracle) and flower paintings.
The video is in Chinese but you can see the technique even if you can't understand chinese well:

【芥子园画谱技法讲座】 24(三)花卉翎毛(01 02)草本花头、藤本花头
This video is set to start at the section about stems – for commentary on the first part which deals with leaves, see our related article.
Pictures
Related pictures from the Mustard Seed Garden book.
Materials
Books