烟花三月下扬州 In the mist and flowers of spring, (he) will journey south to Yangzhou.
--- 黄鹤楼送孟浩然之广陵 Seeing Meng HaoRan Off at Yellow Crane Tower, 李白 Li Bai
This March has been sunny and fresh in both Yellow Mountain and London. We hope you are enjoying this beautiful start of 2019. In this issue, we published two art articles. One is about a famous Chinese landscape paintings, A thousand Lis of Rivers and Mountains 千里江山图, by Wang XiMeng 王希孟; and the other article, Magic Materials, is about interesting materials used in Chinese painting to create special effects. For those who are interested in Chinese painting, these two articles might share some interesting perspectives.


We have also started updating our ready-made inkstones. We have spent last several months sourcing new natural stones and new designs. We made some nice fine Luo Wen inkstones. If you have been looking for a fine inkstone with good quality but do not want to spend too much to get a professional grade stone, you might be interested in checking out our new arrivals.
Ideas: we have been receiving emails from clients asking if we can introduce artists/ teachers in their country/ city. If you are professional artist or/and teacher, please feel free to share your information with us via email. You are also more than welcome to create one artist page on Inkston Artist Directory so that more inkston users can find you easily.
For more information, please continue reading.

New Arrivals
千里江山图 A Thousand Lis of Rivers and Mountains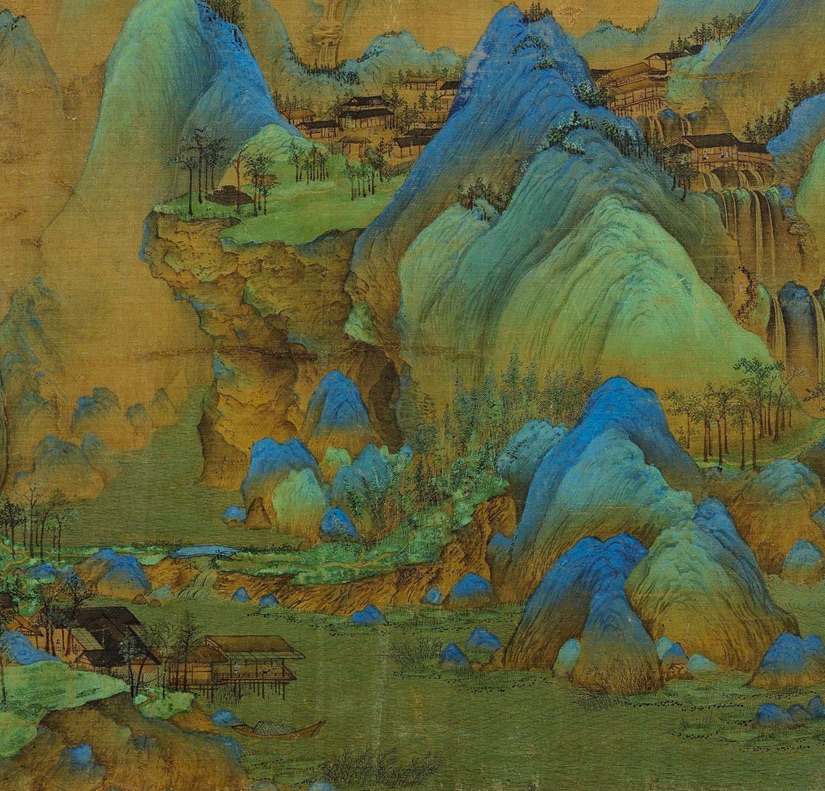 A Thousand Lis of Rivers and Mountains is anther great painting from Emperor HuiZong 宋徽宗 period. Artist Wang XiMeng 王希孟 completed this piece of work at age of 18 and he passed away at age of only 23.
This painting is a scroll of 11.9 meters long and is divided into six parts. The painting depicts the greatness of mountains and rivers by using a lot of Prussian blues. Thanks to the
mineral pigments
used for this painting, this painting still looks very vivid and bright after almost 1,000 years.
(You might be interested in reading inkston article on Chinese painting/ Sumi E colour mixing chart.)
The artist applied traditional painting techniques and style of Sui and Tang Dynasties. The whole work is extremely magnificent and splendid. The waterfall flows gently down the mountain cliff; the fisherman drifts his boat gently on the lake; children are playing happily on grass. In fact, if you look at the painting carefully, there are a lot of fine details. There are well-proportioned houses, quiet fishing villages and ancient long bridges and so on. Applied with fine pigments, the whole work is not only well-structured, but also very vivid and colourful. For example, the colours mostly used for this painting are: Azurite blue, Malachite green, Pearl white and black.

Click here to read more about this amazing art work.


Magic Materials - interesting painting tips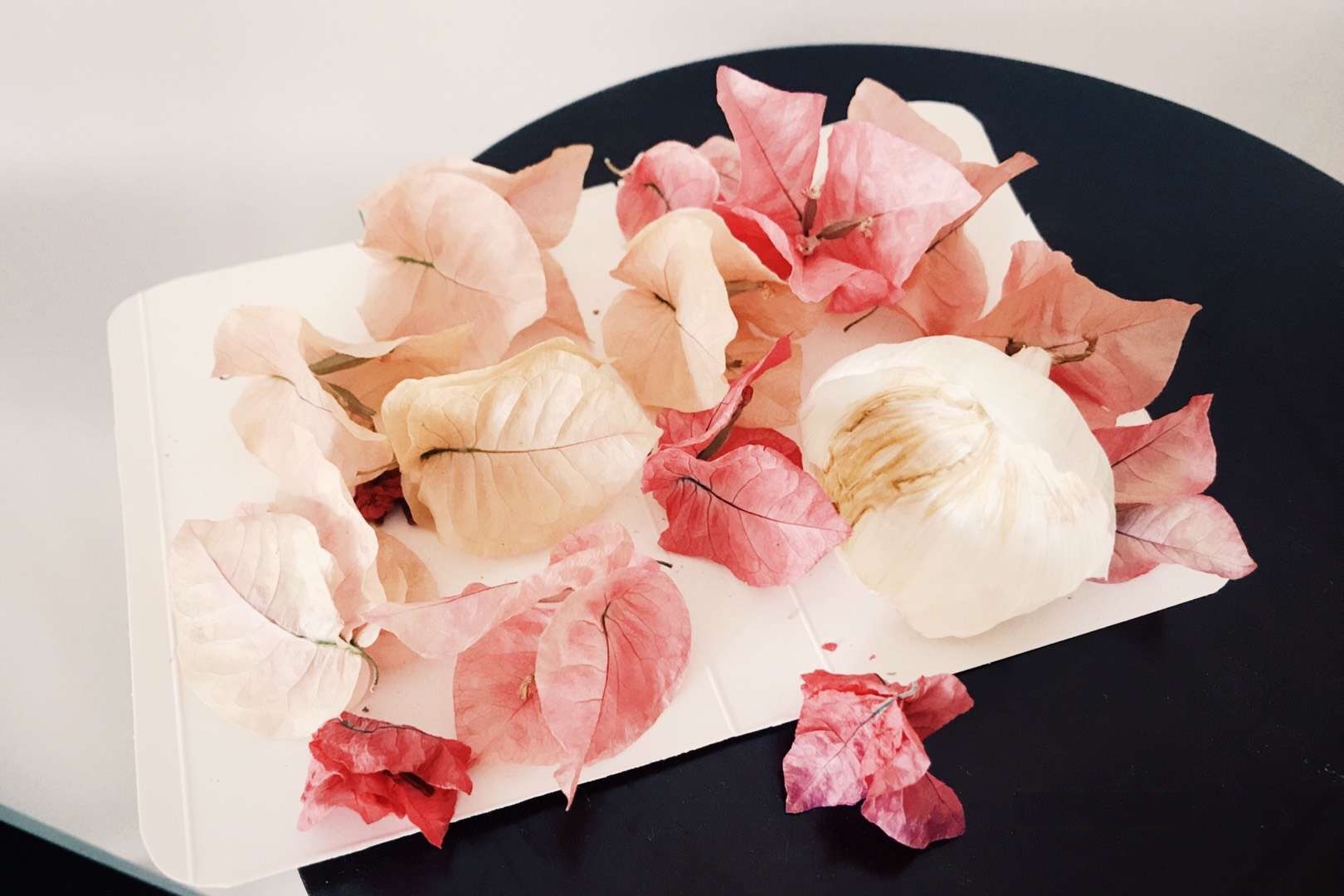 If you are experienced with western painting techniques, you might find there are quite different practices in Chinese painting/ calligraphy. This article will share some interesting facts about several most-used materials by professional Chinese artists. These tips will help find more possibilities for you to create art. Inkston enjoys any new ideas inspired by new ways to use your tools. Here are some most popular materials mostly used to create modern art format.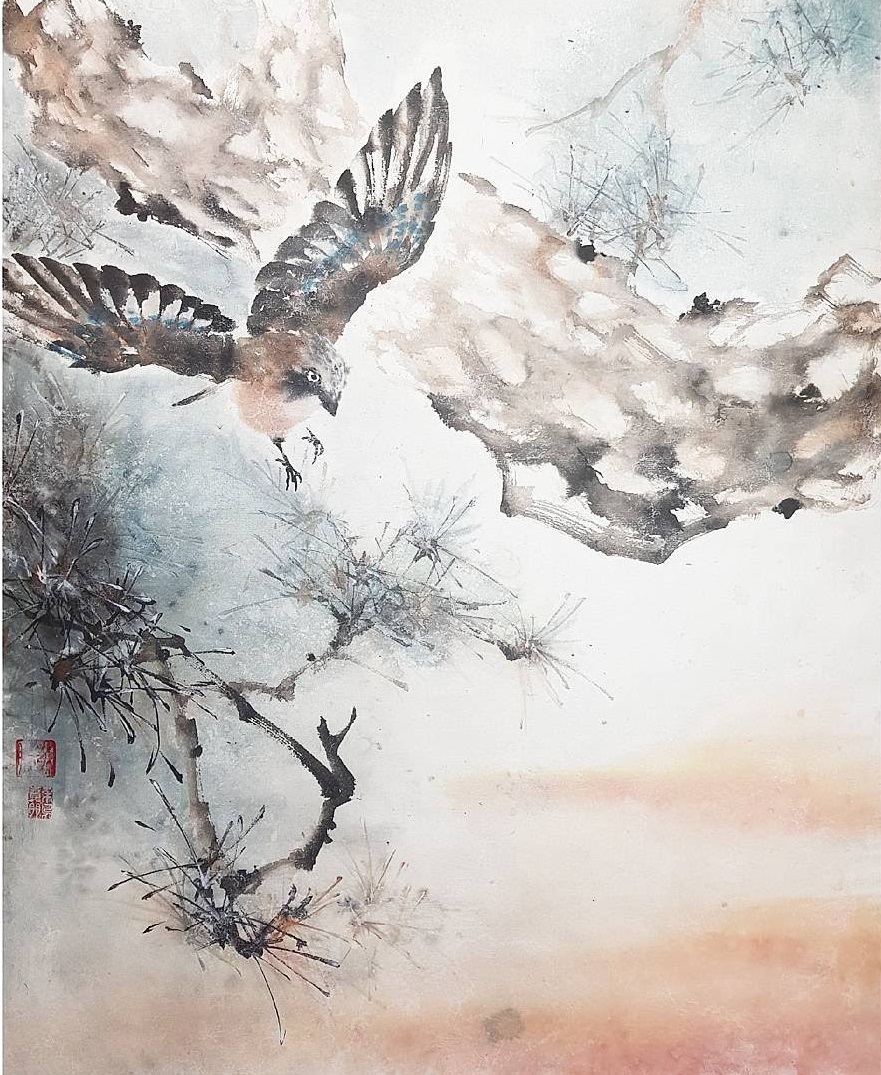 Artist of March: Peng Su
From 2019, we will share one artist information with our Inkston members. If you are artist and want to be included in our newsletter, please contact us and send us your artworks.
Category: Artist, Teacher Country:

GB United Kingdom

Location:

Devon
I'm Peng Su 鹏苏, originally from North China and taught by my great-grandpa Baozhang. I now live in the UK — painting exhibiting and tutoring in Chinese watercolour and Japanese Sumi-e painting.
As a child I practised traditional Chinese painting with my great-grandpa Baozhang, a local photographer and artist. His favoured technique was elaborate gongbi, and I would watch as he painted layer after layer over several weeks, gradually building up a delicate loving image...