Inkston officially offers free Chinese language courses for both beginners and intermediate level students.


This year has been unusual for most of us. Like many other small businesses, 2020 is a tough year for Inkston. While our sales are declining dramatically, we also got more time and patience to rethink our mission and vision. So, we decided to provide free Chinese courses for anyone who is genuinely interested in Chinese language and art.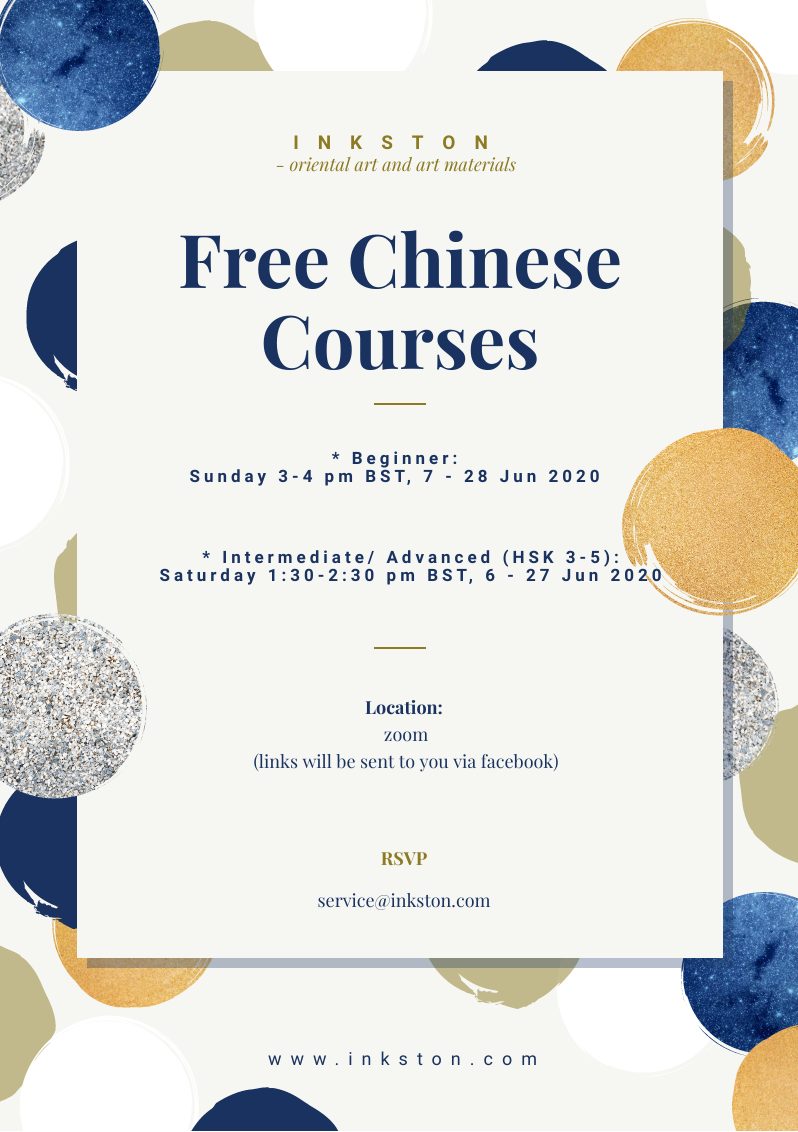 Since April, we have started teaching free Chinese course via zoom for 9 students around the world. Today, we have completed 3 sessions for both beginner and advanced (HSK4) groups. It has been working very well. So, please message us via Inkston if you want to join our free language course. Please let us know your Chinese language level. Our current schedule for Chinese courses is:


* Beginners: Sunday 3-4pm BST (UK time), taught via zoom.
* Intermediate/ Advanced (HSK3-5): Saturday 1:30-2:30pm BST (UK time), taught via zoom.
For each stage, you will receive 4 free sessions. It is completely ads free; please do not worry. We will soon create events on facebook for you to subscribe.


For any query you may have, please feel free to contact us!


Inkston Customer Service Team