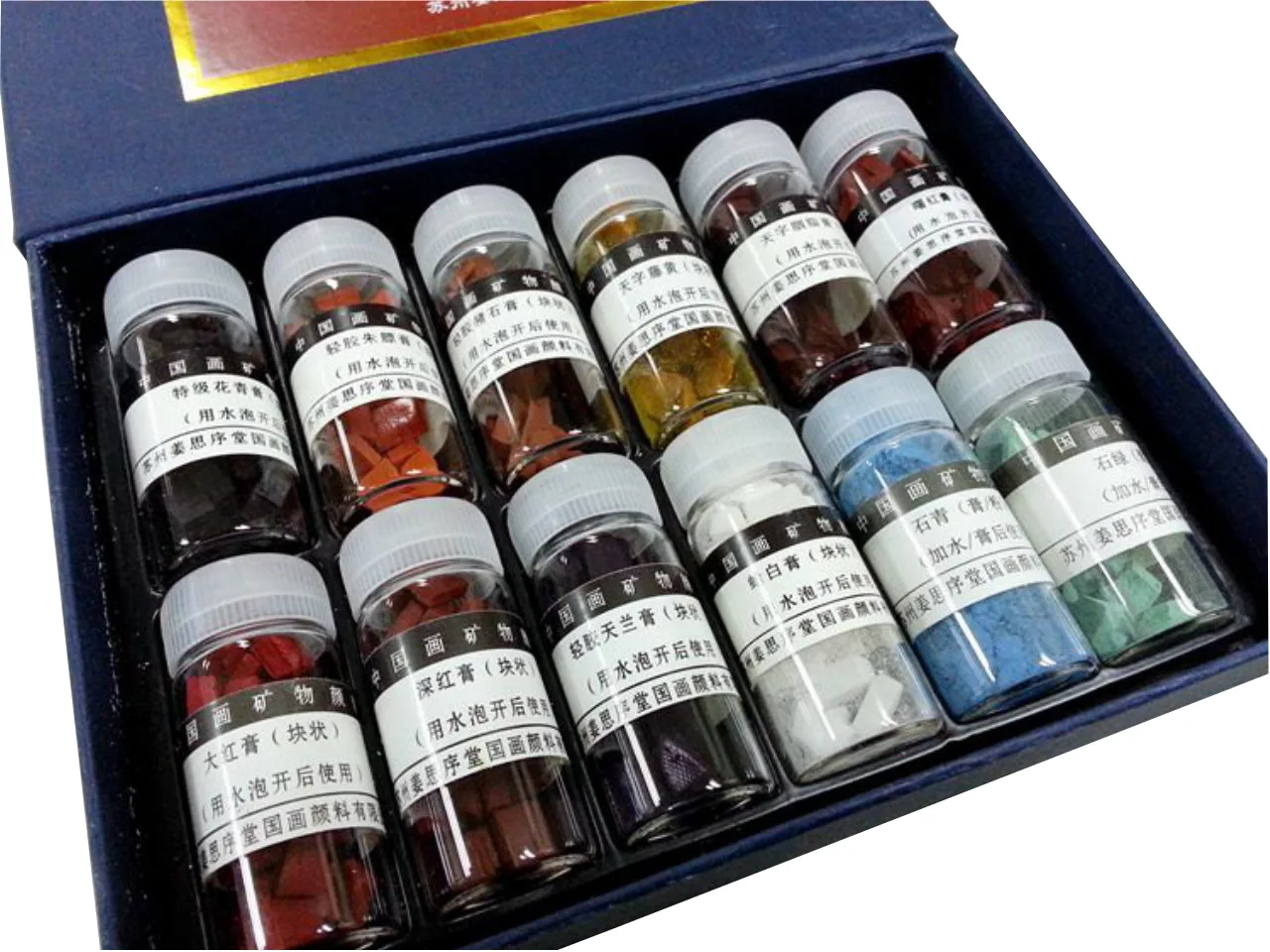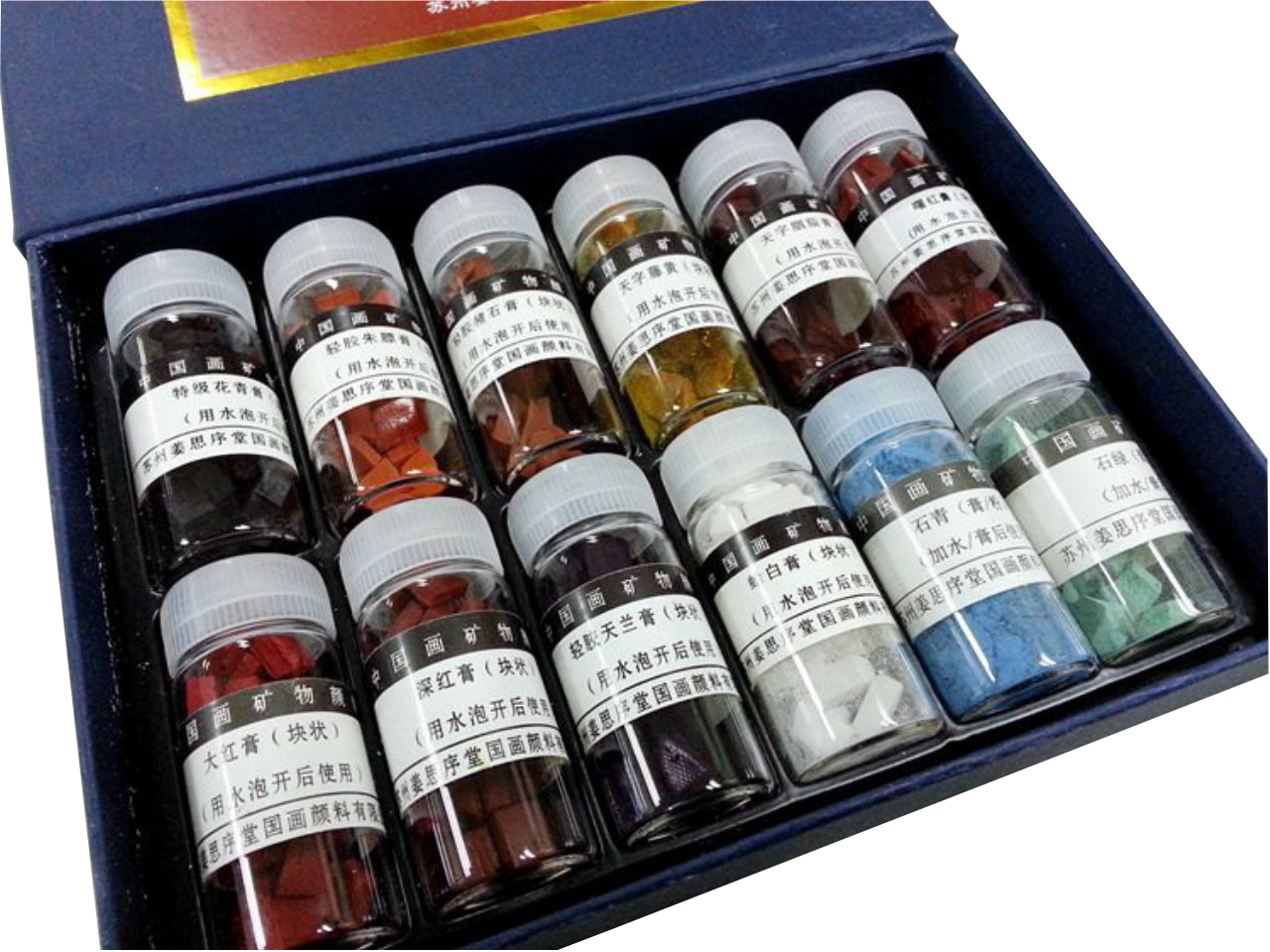 Jiang SiXu Tang 姜思序堂 (Jiang SiXu Workshop) is the most prestigious natural mineral colour workshop in China. This workshop has been providing the highest grade Chinese natural mineral colours for professionals, for over  years since the end of Ming Dynasty / start of Qing Dynasty.
Jiang Si Xu Tang uses the best natural materials to make the finest colours for Chinese painting including plants, insects, rocks, gold, silver, etc.
The workshop was closed from 2005 to 2012 due to mal-management and fierce competition from modern industrial art materials. In 2012 the workshop was reopened and restarted making the finest traditional Chinese materials with the traditional recipes.
Jiang Si Xu Tang is awarded the mark of "China Time-honored Brand", a title awarded by Chinese Ministry of Commerce to selected businesses in recognition of their historical importance and continuity, title also awarded to Old Hu Kai Wen ink workshop.