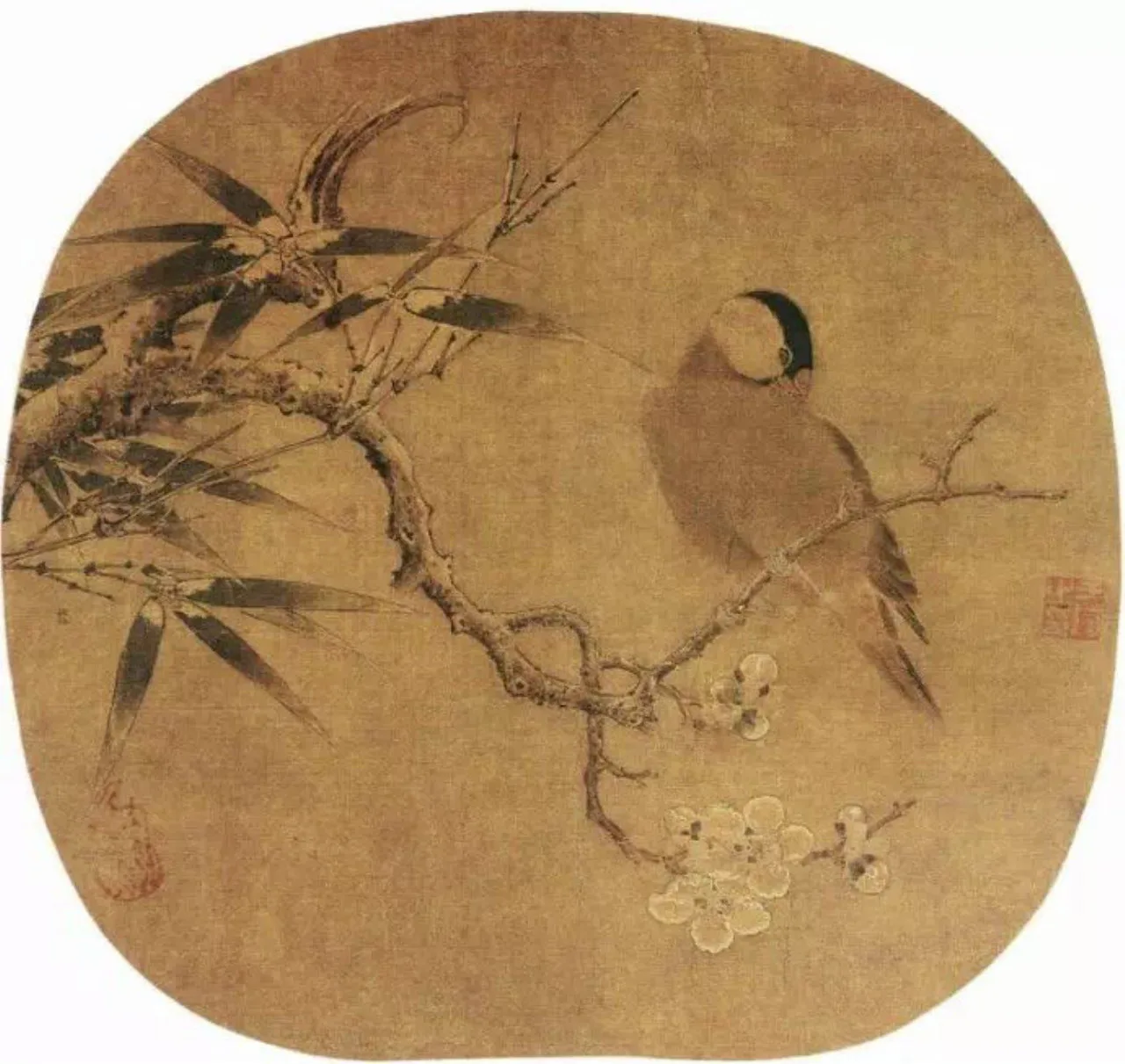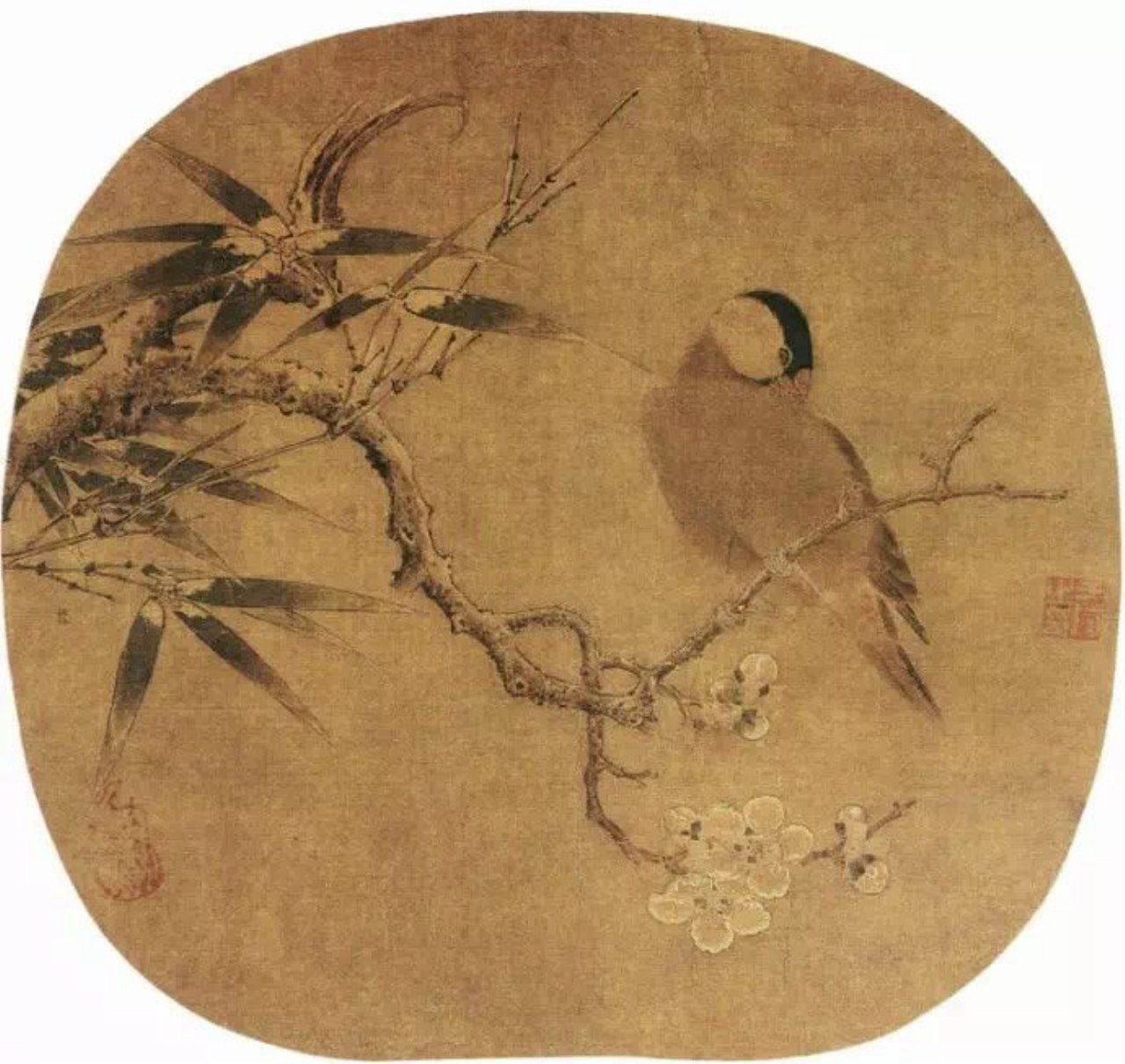 Since our first article How to Paint Gongbi Style: Lotus Out of Water, we have received quite a few queries on Gongbi painting. These queries include how to choose proper materials, how to prepare materials for Gongbi style painting, what are the steps for Gongbi style painting, etc.
Gongbi painting has been developing for thousands years and for inkston, we definitely love those delicate Gongbi paintings on fine painting silk in Song dynasty. In fact, if you follow inkston closely, you would find that we cited Song Dynasty paintings quite often in our other articles. The two painting galleries we have shared before are, Song Paintings on Silk Fan and Song Dynasty Gongbi Painting and Sketches.
Like always, this article will share a list of very practical tips on making Gongbi style paintings. It will cover very popular questions on Gongbi brushes, papers, how to apply colours, etc.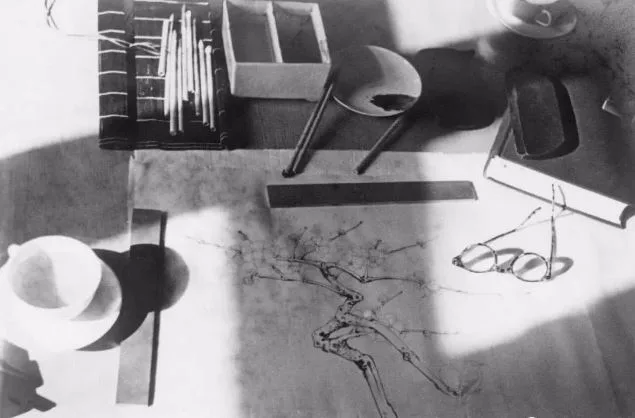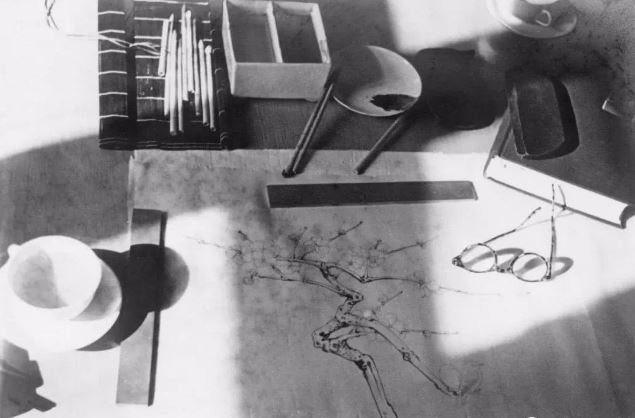 General Instructions
make sketch with a pencil on paper;
use fine detailed Gongbi brush (weasel hair) to highlight the sketch lines;
fix the Xuan paper or painting silk on a board with tapes, or in case of painting silk you can also frame the silk; (in terms of how to frame painting silk, please refer to our article on Painting Silk.)
apply background colour to the Xuan paper or painting silk with a large size fine wool brush;
apply colours and fill in details for the painting;
sign and stamp the painting.
Suitable Books for Gongbi Painting: 
Xuan Paper and Painting Silk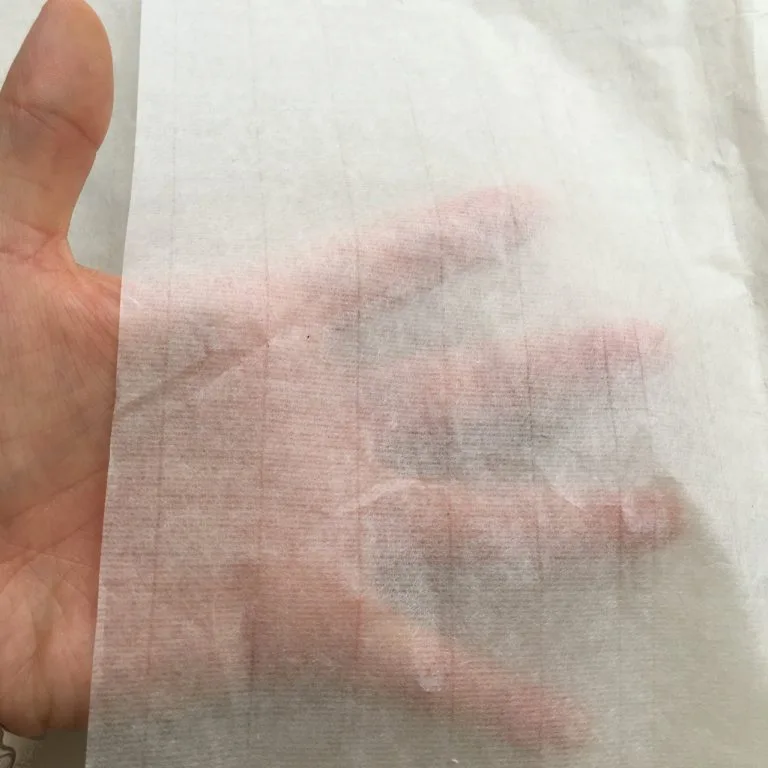 For Gongbi paintings, you can either choose to paint on sized Xuan paper or painting silk. (If the painting silk is not sized yet, you need to size it. )
Painting Silk: silk is soft and valuable. It is easy to apply colours and help preserve paitnings for thousands of years. Compared to handmade Xuan paper, painting silk is even more long-lasting. However, silk fibre is also much more fragile. You need to learn how to process your silk properly. And also, in terms of restoration work, painting on silk shall be processed differently from painting on Xuan paper.
Sized Xuan Paper: paper surface is always flat compared to painting silk which needs to be mounted on a frame before painting. There are three types of Gongbi sized Xuan papers: standard Gongbi sized Xuan paper, Mica Shimmer Gongbi sized Xuan paper, Extra Thin Cicada Wing Gongbi sized Xuan paper. All of these three papers are perfect for Gongbi paintings and suitable for all levels Gongbi painting practices. Nevertheless, Extra Thin Cicada Wing sized Xuan paper has been widely recognized as the top top quality sized Xuan paper for Gongbi Painting.
To be short, the top top grade materials for Gongbi painting are professional painting silk and extra thin cicada wing sized Xuan paper.
Tip:
authentic handmade Xuan papers are all raw papers. The sized Xuan paper is actually made by applying glue and alum on surface of raw Xuan papers. Therefore, there is very big chance that you might find some 'dots' or 'stains' on old Gongbi paintings. In fact, these 'dots' and 'stains' are caused by 'detachment' of  glue and alum, which in Chinese is always referred to as 'loss of alum' 漏矾.
The magic part about Xuan paper is that it is always repairable, even when this 'loss of alum' happens. The simplest way is to apply extra layer of 'alum gelatin water' on the stains and reapply some colours for the painting. Yes, it is just this simple.
How to make alum gelatin water? 
a basic formula is that 4g gelatin, 200cc water, and 1.3g alum. According to Chieh Tsu Yuan Manual of the Mustard Seed Garden, for different seasons the proportion of the formula is different.
In summer, 60% gelatin to 40% alum;
In autumn, 80% gelatin to 20% alum;
In winter, 70% gelatin to 30% alum.
Ink and other colour pigments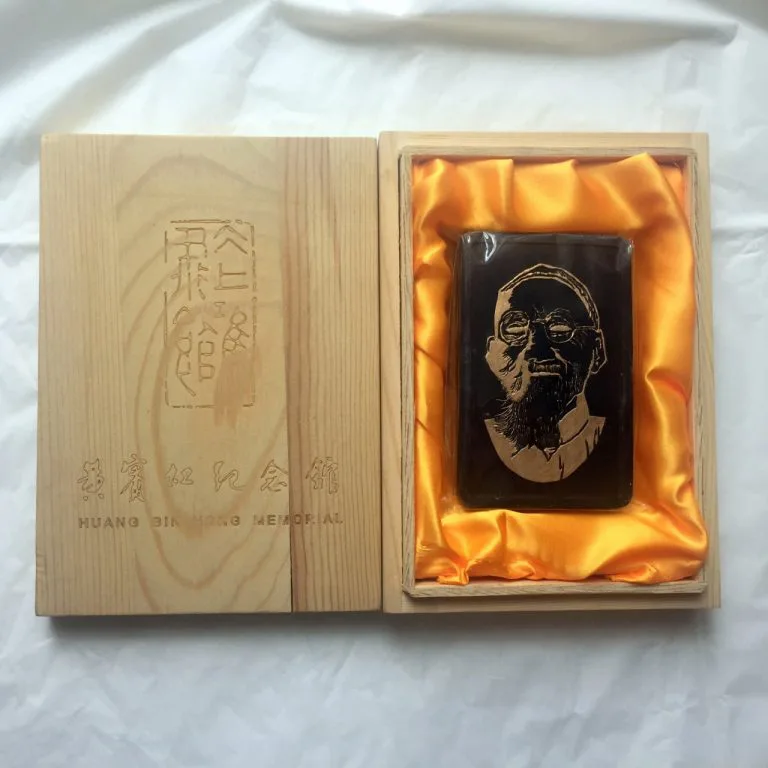 Normally you can use any suitable Chinese painting/ calligraphy inks and colours for Gongbi painting. However, to maximize the Gongbi painting effect, we strongly recommend these:
Detailed photos of the Old Hu Kai Wen's 40 years old inkstick,
Colours: for Gongbi paintings, it is most recommended to use natural pigments. Professional Chinese Gongbi painting artists such as 于非

闇

(Yu Fei An) insist on using natural pigments. The basic rule of applying colours is that you should apply lightest colours first and then move to darker colours. Every time apply a little bit colour and repeat this several times if you need thick colours. It is not recommended to apply thick colours all at once. Several sets of ceramic pestle & mortar is very useful for preparing colours for Gongbi paintings.
Gongbi Painting Brushes
Not all brushes are suitable for creating the special Gongbi painting effects. At the same time, compared to other Chinese painting styles, Gongbi painting needs more different types of brushes. We have selected some fine Gongbi brushes and made a list of recommendations here.
fine detailed weasel hair brush: perfect for making fine sketch lines and details. The weasel hair should be pure and high grade so that the lines can be thin and vivid or carry strength in themselves. Inkston 0903Ws Gongbi Detailed brush is a very good top quality fine line brush. You can also order Inkston's special Gongbi detailed weasel hair brush set which contains a set of 5 different sizes fine line brushes.
fine pure wool brush: compared to long hair wool brush, we recommend to avoid long pointed hair wool brush because this is not easy to control while applying colours for small areas. The wool shall be fine high grade so that it can help apply thin layers of colours many times on thin paper/ silk. Red Star, yes the famous Red Star Xuan paper manufacturer, produces a set of red star professional fine wool brush. This brush set is probably the best soft fine wool brushes we have ever found in market.
combination hair brush: very versatile brush for almost all types of Chinese painting and calligraphy. Our inkston's combo hair brushes are made with mixture of wool and weasel or horse hair so that it combines advantages of wool and strong stiff hair such as weasel hair or horse hair. Inkston GuFa WsWl White Cloud Brush Set is specially designed by experienced brush craftsmen and professional Chinese artists for such purposes.
More Special Tips:
If you paint on fine painting silk, please attach the silk to a frame before painting. You can find detailed instructions on how to prepare/ stretch painting silk in the article Painting Silk.
If you paint on handmade sized Xuan paper, we recommend  you to mount the paper before painting because this can help the paper stay flat while you applying multiple layers of wet colours. You may refer to our article on Mounting Materials and Tools.  You can also use the premounted Shishiki card for this.
Other useful tools to prepare: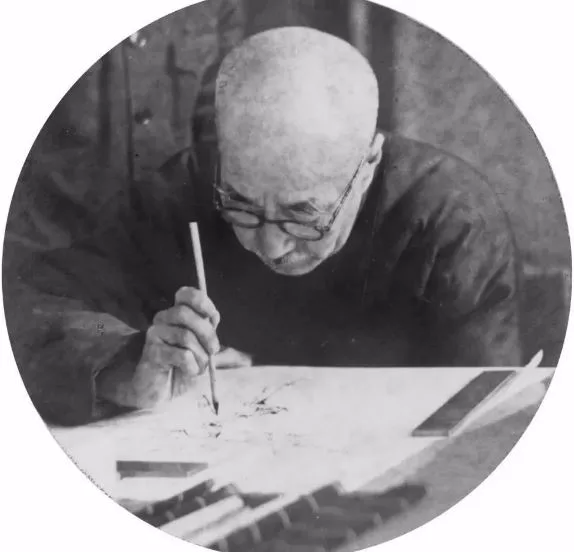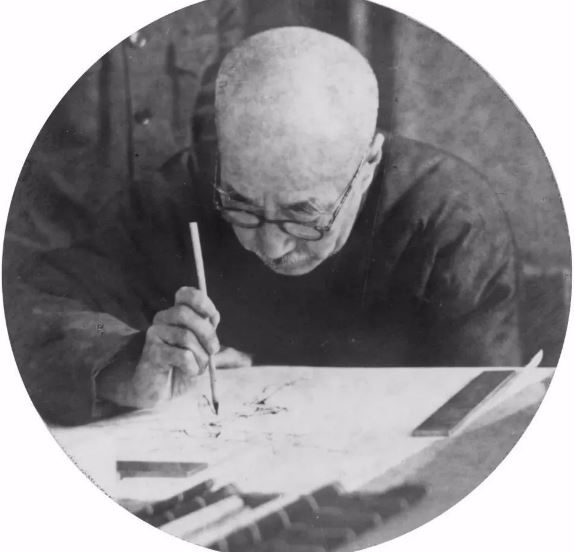 This article has consulted several books written by great Chinese Gongbi Painting master 于非闇 Yu Fei An (1889 – 1959, probably the most famous Gongbi Painting artist in 20th and 21st Chinese art history). These books covers his painting album, painting notes, research papers on natural pigments, and his memoir on how he studied Gongbi painting. Inkston recommends a wonderful 于非闇 Yu Fei An Flowers and Birds Gongbi Painting Album by him. This book is mostly a collection of his Gongbi painting notes on flowers and birds.